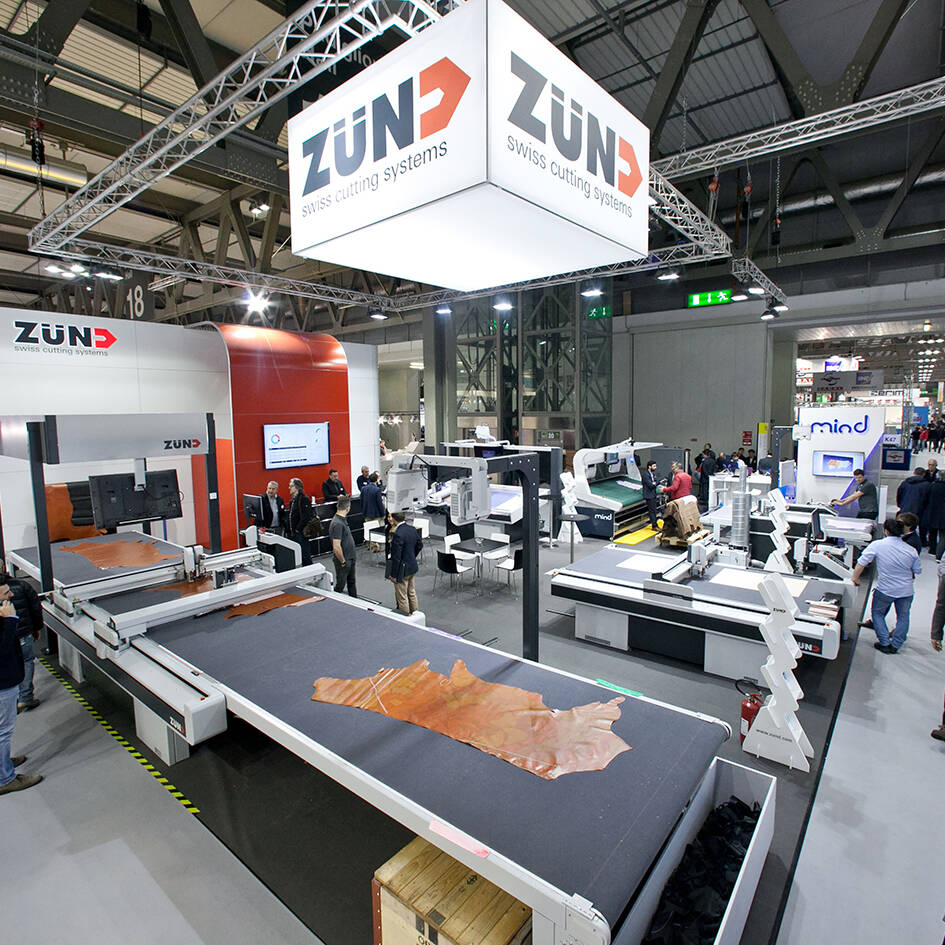 Zünd at Simac 2020 – digital and networked shoe production
At their partner stand at Simac 2020, Zünd and Mind will be demonstrating how digital, intelligently-networked shoe production works efficiently and automated. The entire range will be shown, from the digital development of prototypes to the latest software solutions for the entire production process, to the modular and automated cutting.
Zünd and Mind's complete solutions for the shoe industry will be the focus of their joint appearance at this year's trade fair. The latest software solutions and cutting systems will be on hand to see live in action along the entire process chain. The stand is broken down into a development and a production department. All of the process steps, from design, modeling and prototype development with MindCAD 2D/3D, to costs and material calculation, the latest nesting functionalities to the automated cutting, will be explained to the public in detail.
From the idea sketch to the prototype, digitally and efficient – the analog development phase from the idea to the prototype with approval phases is involved and material and cost-intensive. Zünd simplifies this processing phase and offers software solutions that allow for an efficient digital development process without physical prototypes.
Visitors can convince themselves of the unique efficiency of inline and offline nesting on site. Simple and highly efficient workflows are crucial to ensure a maximum material yield. Zünd offers them an impressively simple offline solution for recording and qualifying leather hides and the subsequent nesting of the cut parts.
A crucial factor is the time spent for the actual cutting. With its highly modular cutting solutions and systems for automated material supply, Zünd will be showing solutions for cutting leather, synthetic and printed textiles as well as rigid sole materials.
Cutting contours and cutting paths are optimized in MindCut Studio completely automatically depending on the material and tool selection. In combination with intelligent project solutions for visualizing the cut parts, the Zünd cutters are the ideal solution for highly productive automated cutting.