Zund India
The Team
A highly motivated team ever ready to service your Digital cutting requirements, be it Pre-Sales, Sales, After Sales Service and even Application knowhow.
Zund India
Zund India (Pvt) Ltd, a 100% subsidiary of Zünd Systemtechnik AG, Switzerland was set up in the year 2012 at Bangalore, India with a view to cater to the growing demands of South Asian Markets for globally Renowned Zund Digital Cutting Solutions. Apart from sales, after-sale services and stocking of consumables and spares, this office has a "state of art" demo center designed to experience the technology and cutting solutions for Varied market segments including Packaging, Sign & Display, Leather, Textile and Composites industries. We provide complete demo, training and test facilities for prospects across the region.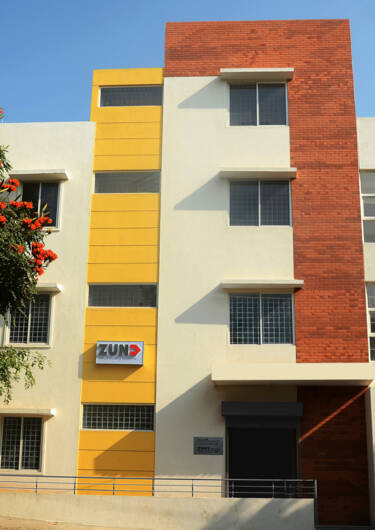 Customer Experience Demo Center
Demo center
Our "State of the Art" Customer Experience/Demo Center showcases the latest Innovations offered on Zund Solutions both Hardware as well as Software, for various different Market Segments. Customers could bring in their own substrates and see how easy and efficiently they could use Zund cutters as well as the software solutions to improve their way of cutting substrates. On display are Zund high-performance Digital Cutter models G3 L-2500 static and a S3 L-1200 with front extension featuring various productivity-enhancing methods. Also, on display are cut samples from different industry segments. Prospects and customers can avail free demo sessions by scheduling the demo slots, to understand how Zund can add value to their day to day business operations by integrating the Zund cutting solutions into their workflow.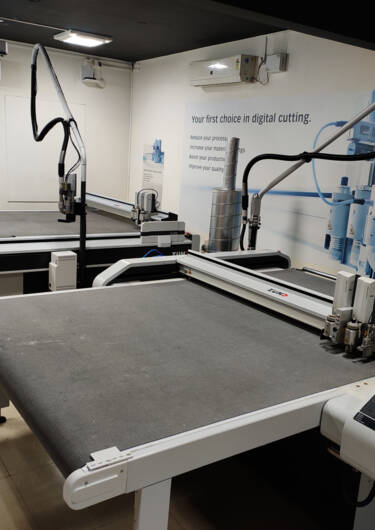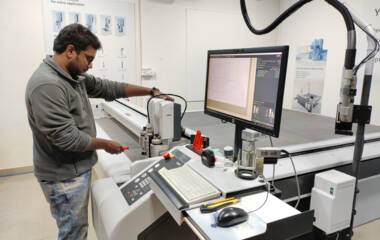 Customer Support
Typically, Zund conducts operator training, sample test cutting, specialized application support for different and customized substrates. Zund customers can opt for a well laid out comprehensive annual maintenance contract for both preventive maintenance as well as breakdown of machines. This way they can be rest assured of the maximum uptime of their machines.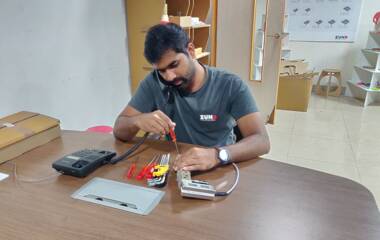 Service Departement
With our dedicated team of Swiss-trained service engineers operating from this office, we can assure you maximum uptime of your Zund cutters. Our service engineers are just a call away. The team is certified and trained at the headquarters for their quality and efficiency of service. What more, we also have our application specialist who could assist/support our customers on various challenges they face for cutting their substrates, be it hardware or software support we got your back.