Zund Asia Bangkok
Our Team
All Sales or Service-related Zund needs in the ASEAN Region are catered based out of Bangkok. We now have locally stationed experts in Thailand, the Philippines, and Vietnam. As an ever-growing family-owned multinational organization, we want to make our end-user and prospects feel, that buying Zund equipment is just the beginning of a family like relation.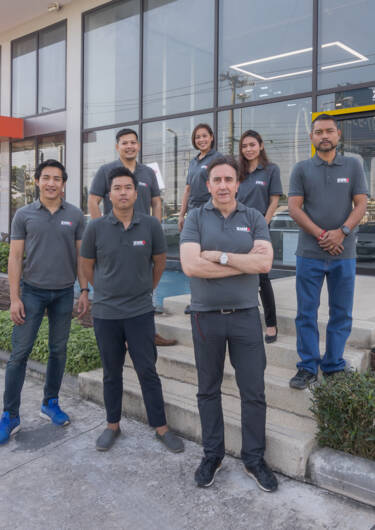 Our story
Zund Asia (Bangkok) Ltd. was established in autumn of 2015. The Zund brand was already well established in the domestic Thai market working with a distributor of Swiss origin. After being hosted by the previous agent during the initial set-up of the 100% Zund owned subsidiary, we have settled premises on the outskirts of the city. Conveniently allocated directly off the motorway, halfway between the city and the airport, we welcome any visitors from the domestic market or the ASEAN Region.

Customer Experience Center ASEAN
Challenge us with your cutting needs - One of the strengths of Zund set-ups is, that we offer application trials for basically all your cutting requirements. A test cut will determine not only the table dimension but also the correct tools for your cutting process. This step is essential to make the most use of the modularity our cutting systems are offering.
Our Service
Outsourcing Professional Service - from the site inspection, pre-installation training, system commissioning, operation training, application trials all the way to scheduled maintenance, our Swiss Certified service crew is always ready to engage. We have fully Zund dedicated service engineers based in Bangkok, Manila, and Ho Chi Minh City ready to cater to your requests.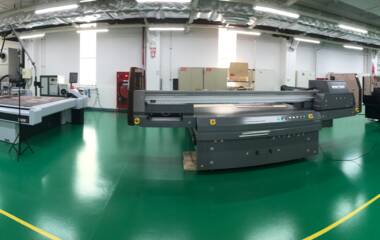 Our Demo Opportunity Easters Seaboard
Our strategic partner Ricoh Asia Pacific allows us to conduct demos for Zund prospects based in the Eas-tern Seaboard Corridor. The Ricoh «Customer Experience Center» allocated in Amata Rayong is a state of the art facility enabling their clients to «see and touch» their full product portfolio including the wide format printer paired with a Zund Cutting Solution.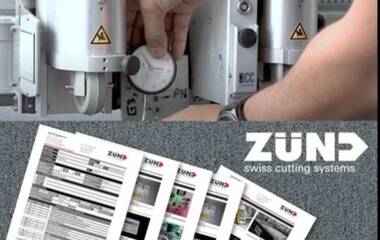 Our Preventive Maintenance Programs
The Preventive Maintenance Agreements we are offering will assure, that your cutter is always running at its maximum potential and precision. With the continuous engagement following a service cycle routine, your maintenance and operator team continuously interact with our crew and maximum possible know-how transfer is secured. The e-Report generated during each service task will give the end-user traceability of all check-list including visual inspection steps recorded by actual images taken during the service task.
In addition to the on-site service visit, a contract will include immediate support by using the latest communication applications commonly used in your Region.