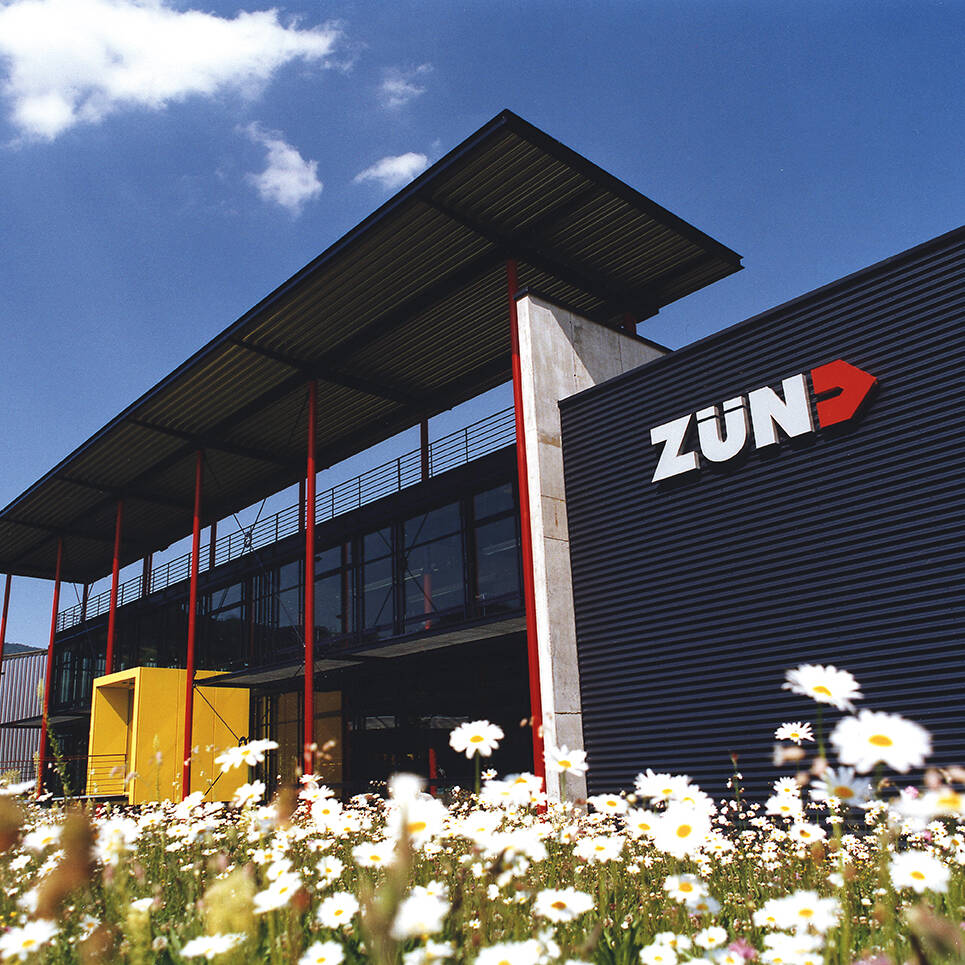 Data protection and Privacy Policy
Zünd Group Privacy Policy
What is this privacy policy about?
This Privacy Policy explains how Zünd Systemtechnik AG together with other companies within the Zünd Group (our subsidiaries and holding company), together "Zünd", use information we collect about you and the choices you can make about the way your information is collected and used.
We are committed to safeguarding the privacy of your personal data. Zünd treats your personal data confidentially and complies with the applicable data protection provisions, in particular, the Swiss Federal Act on Data Protection (FADP) and the European General Data Protection Regulation (EU GDPR).
Please read the following privacy policy to understand how we collect and use your personal data, for example when you contact us, visit or use one of our websites, apply for a job, or use our products and services, regardless of how you access them. This privacy policy also explains the rights available to you in respect of your personal data.
Our Record of Data Processing Activities will provide detailed information on when and why we collect your personal information, how we use it, when and to whom we may disclose it and how we keep it secure.
What Personal Data is collected and for what Purpose?
General Information
Zünd collects information in different ways. Some personal information is collected when you register. When registering, Zünd requests your name, address, email address, and other personal details. In addition to the registration process, we ask for other personal information under certain circumstances, e.g., if you use additional offers or if you let us know about a problem with our service. When you contact Zünd, we keep a record of this correspondence. From time to time Zünd asks users to take part in surveys that are used for in-house statistical purposes. Zünd undertakes internal investigations as regards the interests and the behavior of the user based on the information that is available to us from the registration and from our server log files. We do this in order to be able to offer our users better services. These investigations are compiled and analyzed on a holistic basis.
When you use our site, products or services, or you otherwise communicate with us, we may ask you to provide certain personal data. For example, we may ask you to provide certain personal data when you register with us, subscribe to our marketing communications, purchase products or services, and/or submit inquiries to us. We use this information to create and administer your account, send you marketing communications, provide you with the products and services you request, and to respond to your inquiries.
The data can be used particularly for the announcement of events, competitions, and surveys as well as information about services and products from Zünd, Zünd entities and partners. This especially affects the email address, which Zünd may use from time to time to contact the customer. Zünd will use this method in moderation. If you do not agree with this, you can object to this procedure via email.
Through the personal data made known to us, it is possible for us to deliver content and advertising tailored to your interests. This allows us to provide a better customer-oriented service and we strive for a satisfied and long-term relationship with our customers.
We use data that we collect from products and services for the purposes for which you provided it, usage and audience counts, monitoring the performance and effectiveness of the products/services, monitoring compliance with our terms and conditions, enabling compatibility with third-party operating systems/products/services, planning future roadmap strategy, planning product/service/feature lifecycles and retirements, conducting spam, threat and other scientific research, developing new products and services, enhancing existing products and services, troubleshooting product issues, generating statistics, reporting, and trend analysis. This may include incidental personal data (for example usernames, machine IDs, domain names, IP addresses, file names, and file paths).
Web Tracking
On www.zund.com on the basis of the Terms and Conditions, information is collected and saved on the surfing behavior of website visitors for marketing purposes in an anonymized form; this takes place for the statistical evaluation of our website. This data is saved on your computer with the help of so-called "cookie" text files and allows us to analyze the surfing behavior in an anonymized form. So, for example, which town a website visitor comes from, which type of browser and what operating system the website visitor uses, and which pages they have visited on the website. So direct personal connection is excluded in the process. This collected data is only used to improve our offering, that is why all IP addresses are shortened so that IP addresses can only be processed in anonymized form. Any other use or transfer to a third party does not take place. The storage of the data takes place without time limits.
Re-Targeting
This website uses internet re-targeting technology. This enables us to address any internet user, who has already expressed an interest in our shop and our products, in a targeted way with advertising. An overlay of the advertising material takes place in re-targeting on the basis of a cookie-based analysis of the previous user behavior. Of course, no person-related data is saved in this process and also naturally the use of re-targeting technology takes place in compliance with the applicable legal data protection guidelines.
Please note: The objection (opt-out) is retained in the form of a cookie. If all cookies are deleted on your computer, this opt-out cookie will also be deleted; so, if you still wish to object to the anonymized data collection through web tracking, you have to add the opt-out cookie again. The opt-out cookie is set per browser and per computer.
Third-party Features
Our website includes functions of the following services: Google Inc. and Facebook Inc. To access the current privacy policies of the companies listed above, please use the links provided to the third-party websites:
We use so-called tracking pixels, small image files, with which the surfing behavior of the website visitors can be evaluated. No personal data is collected and/or stored.
Google Analytics
If you have given your consent, Google Analytics, a web analysis service of Google Inc. ("Google") is used on this website. The use includes the Universal Analytics operating mode. This makes it possible to assign data, sessions, and interactions across multiple devices to a pseudonymous user ID and thus analyze a user's activities across devices.
Google Analytics uses so-called "cookies," which are text files placed on your computer, to help the website analyze how users interact with the site. The information generated by the cookie about your use of this website is usually transferred to a Google server in the USA and stored there. However, if IP anonymization is activated on this website, Google will reduce your IP address within Member States of the European Union or in other states party to the Agreement on the European Economic Area beforehand. Only in exceptional cases will the full IP address be transmitted to a Google server in the USA and shortened there. We would like to point out that on this website Google Analytics has been extended to include IP anonymization in order to ensure anonymous collection of IP addresses (so-called IP masking). The IP address transmitted by your browser in the context of Google Analytics is not merged with other Google data. For more information on terms of use and data protection, please visit Google Analytics Terms or Google Policies.
On behalf of the operator of this website, Google will use this information to evaluate your use of the website, to compile reports on website activity and to provide the website operator with other services related to website and Internet use.
The legal basis for the use of Google Analytics is your consent in accordance with https://gdpr-info.eu/art-6-gdpr. The recipient of the collected data is Google. Personal data will be transferred to the USA under the EU-US Privacy Shield on the basis of the European Commission's adequacy decision. You can download the certificate. The data sent by us and linked to cookies, user-identifiers (e.g. User-IDs) or advertising-identifiers are automatically deleted after 14 months. Data whose retention period has been reached is automatically deleted once a month.
You can revoke your consent at any time with effect for the future by blocking the storage of cookies by setting your browser software accordingly; however, we would like to point out that in this case, you may not be able to use all functionalities of this website to their full extent. You can also prevent Google from collecting the data generated by the cookie and relating to your use of the website (including your IP address) and from processing this data by Google by downloading and installing this. Opt-out cookies will prevent future collection of your data when you visit this website.
Google Maps
In order to better visualize the location information, Google Maps is integrated on our website without clicking on it. As soon as you enter our directions, you are automatically linked to Google Maps. We recommend that you read the relevant privacy policy carefully, as we are not responsible for the content and handling of personal information.
Newsletter
By subscribing to our newsletter, you agree that we evaluate your clicking behavior on our website in order to provide you with a newsletter according to your needs and interests. In addition, your information will be stored and used for market research and advertising purposes. Finally, we use your data to analyze and improve the effectiveness of our website.
Who can your Personal Data be shared with?
We may transfer or disclose your personal data to the following categories of recipients:
to our group companies, third-party services providers, suppliers, agents, and other organizations who provide data processing services to us (for example, to support the delivery of, provide functionality on, or help to enhance the security of our Site, products, or services), or who otherwise process personal data on our behalf for purposes that are described in this privacy policy or to which you give your consent when we collect your personal data (such as advertising, analytics, research, customer support, fraud prevention, and legal services);
We use MailChimp, an US-Newsletter platform of The Rocket Science Group, LLC, 675 Ponce de Leon Ave NE, Suite 5000 Atlanta, GA 30308 USA, to send the customer newsletter. The e-mail addresses of our customers as well as other, voluntarily provided data, is therefore stored on MailChimp's Servers in the USA. MailChimp uses the information for sending and reporting the newsletters on our behalf. We trust in their IT- and data security. MailChimp is Privacy Shield certified and has a data processing agreement signed with Zünd. You find more information regarding their privacy policy here.
to our authorized resellers, distributors, and other channel partners in order to process your order or sales inquiry, manage your subscription, provide technical or customer support, advise of an upcoming product or service subscription expiry and renewal dates, or for other purposes to which you give your consent when we collect your personal data;
to any government department, agency, court or other official bodies where we believe disclosure is necessary (i) as a matter of applicable law or regulation (such as in response to a subpoena, warrant, court order, or other legal process), (ii) to exercise, establish, participate in, or defend our legal rights, or limit the damages we sustain in litigation or other legal dispute, or (iii) to protect your vital interests, privacy, or safety, or those of our customers or any other person;
to any other person with your consent to the disclosure.
Whenever we share personal data, we take all reasonable steps to ensure that it is treated securely and in accordance with this privacy policy. This may include without limitation aggregating or de-identifying information so that it is not intended to be used by the third party to identify you.
How can you access, correct, update and delete your Information?
If you wish to access, correct, or update your personal data, you can exercise these rights at any time by contacting us using the contact details provided under the "Contact" heading.
In addition, with effect from 25 May 2018, you can object to the processing of your personal data, ask us to restrict processing of your personal data, ask us to delete your personal data or request portability of your personal data. Again, you can exercise these rights by contacting us using the contact details provided under the "Contact" heading.
If you request the deletion of your personal data, we will inform you about the procedure no later than one month after receipt of your application. If the conditions for deletion are met, your personal data will be deleted within a reasonable period. If the deletion of data is required and there is a commercial history, the names and surnames are anonymized in the systems.
You have the right to opt-out of marketing communications we send you at any time. You can usually exercise this right by clicking on the "unsubscribe" or "opt-out" link in the marketing e-mails we send you. Alternatively, or to opt-out of other forms of marketing (such as postal marketing or telemarketing), then please contact us using the contact details provided under the "Contact" heading.
If we have collected and processed your personal data with your consent, then you can withdraw your consent at any time by contacting us using the contact details provided under the "Contact" heading. Withdrawing your consent will not affect the lawfulness of any processing we conducted prior to your withdrawal, nor will it affect processing of your personal data conducted in reliance on lawful processing grounds other than consent. Deletion of the data must be requested explicitly.
What about Links to other Websites?
This privacy policy applies to personal data collected by us. If we provide a link to a third party site (whether through our website, a product or service, or in an e-mail we send you), please be aware that we are not responsible for the content or privacy practices of such third-party site. We encourage our users to be aware when they leave our website, and to read the privacy policy of other sites that collect personal data. We are not liable for any disputes, loss, or damage that may arise from or in connection with your use of such third-party sites.
What Security Measures are taken to protect Personal Data?
While we strive to protect your personal data, no data transmission or storage can be guaranteed as 100% secure. We endeavor to protect all personal data using reasonable and appropriate physical, administrative, technical, and organizational measures, in accordance with our internal security procedures and applicable law. These safeguards vary based on the sensitivity of the information that we collect, process, and store, and the current state of technology.
If you have been given or have created log-in details to provide you with access to certain parts of our website (for example our reseller area) you are responsible for keeping those details confidential in order to prevent unauthorized access to your accounts.
If you communicate with us via email (or form), the data transmission is not encrypted. The same applies when we send you our answer by email. In these cases, confidentiality is not guaranteed. Emails - basically fast, reliable, and cheap - are forwarded through many computers. Therefore, the possibilities to save, analyze, or alter messages are numerous. Emails in unencrypted form are not suitable for sending Zünd confidential information. In this regard, any liability of Zünd is excluded. Confidential information must be sent to Zünd by post or by other secure means.
Children below the age of sixteen years may not disclose their personal data to Zünd without consent given or authorized by the holder of parental responsibility for the child.
Can this Privacy Policy be changed?
We reserve the right, at our sole discretion, to change, modify, add, or remove portions of this privacy policy at any time. We will notify any such changes in accordance with applicable data protection legislation.
Contact
The companies within the Zünd Group are responsible for the processing of your data:
Zünd Systemtechnik AG
Industriestrasse 8
9450 Altstätten
E-Mail
Zund America, Inc.
8142 S 6th Street
Oak Creek, WI 53154
E-Mail
Zund Asia, Ltd.
Room 911, 9/F.
Eastern Harbour Centre
28 Hoi Chak Street
Hongkong
E-Mail
Zund Benelux BV
Meerheide 109
5521 DX Eersel
Netherlands
E-Mail
Zund India Pvt. Ltd.
50 Bhupasandra Main Road - NTI Layout
RMV Extension 2nd Stage
Vinayaka Layout, Bhoopasandra
Bangalore, KA 560 094
E-Mail
Zund Italia S.r.l.
Via Italia 1
24030 Valbrembo
E-Mail
Zund Asia (Bangkok) Ltd.
28, 1st & 3rd Floor
Prawet, Prawet
Motorway Road
Bangkok 10250 Thailand
E-Mail
Zund UK Ltd.
Unit 1 Spring Valley Business Center
Porters Wood, St. Albans AL3 6PD
United Kingdom
E-Mail
Zünd Deutschland GmbH
Langenweg 34
88131 Lindau
Deutschland
E-Mail
Zünd Österreich GmbH
Steyrer Strasse 56
3350 Haag
E-Mail
Zund France SA
14 rue de Flandres,
94400 Vitry sur Seine
E-Mail
If you have any questions, comments or requests regarding our data processing policy or other privacy concerns, please contact our privacy policy representative by email or contact us by writing: Zünd Systemtechnik AG, Industriestrasse 8, 9450 Altstätten, Switzerland.
Our subsidiary in Germany is our privacy policy representative for data protection issues from the EU area. Please contact via email or by writing: Zünd Deutschland GmbH, Langenweg 34, 88131 Lindau, Germany.
Last updated on February 3rd 2020.