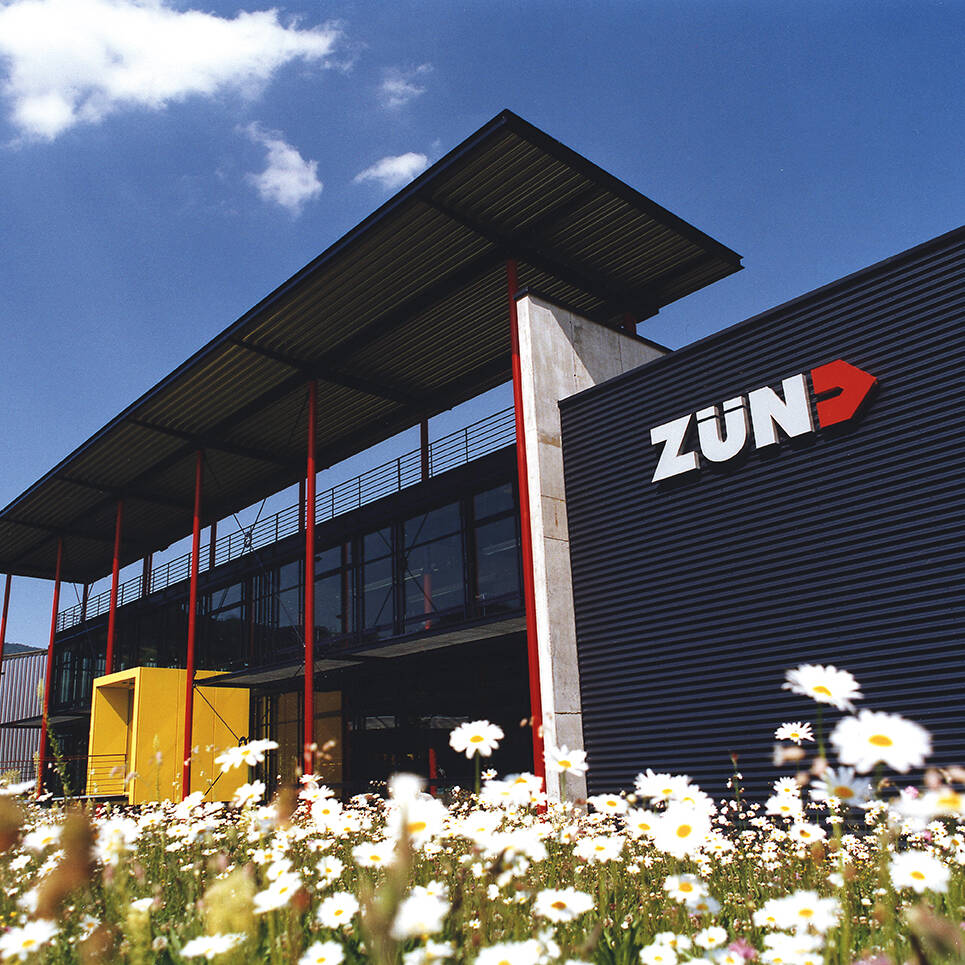 Data protection and Privacy Policy
Data protection and Privacy Policy
1. Zünd Systemtechnik AG Data Protection/Privacy Policy
In order for Zünd Systemtechnik AG to provide internet services in a customer-oriented and correct manner, it is reliant on being able to collect and use customer data. Zünd Systemtechnik AG handles customer data confidentially and complies with the regulations of the Swiss Data Protection Law (Federal Data Protection Act (DSG); Ordinance to the Federal Act on Data Protection (VDSG)).
The following explanations provide details of how your personal information will be used:
1.1. What personal data is collected?
Zünd Systemtechnik AG collects information in several different ways. Some personal information are collected when you register. When registering, Zünd Systemtechnik AG requests your name, address, email address, and other personal details. In addition to the registration process, we ask for other personal information under certain circumstances, e.g., if you use additional offers or if you let us know about a problem with our service. When you contact Zünd Systemtechnik AG, we keep a record of this correspondence. From time to time Zünd Systemtechnik AG asks users to take part in surveys that are used for in-house statistical purposes. Whenever Zünd Systemtechnik AG collects personal information, a link is provided to this Privacy Policy. Zünd Systemtechnik AG undertakes internal investigations as regards the interests and the behavior of the user based on the information that is available to us from the registration and from our server log files. We do this in order to be able to offer our users better services accordingly. These investigations are compiled and analyzed on a holistic basis. Please note that advertisers or website operators with links to our offer may collect personal information about you. The information practices of third parties who have a link to Zünd Systemtechnik AG or who have a link to access our internet portal, are not part of this Privacy Policy.
1.2 For what purpose is personal data collected?
1.2.1 Generic
Zünd Systemtechnik AG collects and uses customer data to be able to provide their internet services in a customer-oriented and correct manner. Zünd Systemtechnik AG collects personal data specifically for identification, invoicing, and marketing purposes. With registration to use the services, the customer agrees to the use of their personal data for marketing purposes by Zünd Systemtechnik AG. The data can be used particularly for the announcement of events, competitions, and surveys as well as information about services and products from Zünd Systemtechnik AG and their partners. This especially affects the email address, which Zünd Systemtechnik AG may use from time to time to contact the customer. Zünd Systemtechnik AG will use this method in moderation. If you do not agree with this, you can object to this procedure via email to compliance@zund.com. Through the personal data (e.g., gender, age group) made known to us, it is possible for us to deliver content and advertising tailored to your interests. This allows us to provide better customer-oriented service and we strive for a satisfied and a long-term relationship with our customers. Advertisers send their adverts to Zünd Systemtechnik AG and specify the type of public that they would like to reach (e.g., men over 35). Zünd Systemtechnik AG displays the advert (banner ad) to users who meet these criteria. The advertisers have no access to the account information of individual persons.
1.2.2 Webtracking
On www.zund.com on the basis of the Terms and Conditions, information is collected and saved on the surfing behavior of website visitors for marketing purposes in an anonymized form; this takes place for the statistical evaluation of our website. This data is saved on your computer with the help of so-called "cookie" text files and allows us to analyze the surfing behavior in an anonymized form. So for example, which town a website visitor comes from, which type of browser and what operating system the website visitor uses, and which pages they have visited on the website. So direct personal connection is excluded in the process. This collected data is only used to improve our offering, that is why all IP addresses are shortened, so that IP addresses can only be processed in anonymized form. Any other use or transfer to a third party does not take place. The storage of the data takes place without time limits.
1.2.3 Re-targeting
This website uses internet re-targeting technology. This enables us to address any internet user, who has already expressed an interest in our shop and our products, in a targeted way with advertising. An overlay of advertising material takes place in re-targeting on the basis of a cookie-based analysis of the previous user behavior. Of course no person-related data is saved in this process and also naturally the use of re-targeting technology takes place in compliance with the applicable legal data protection guidelines.
Please note: The objection (opt-out) is retained in the form of a cookie. If all cookies are deleted on your computer, this opt-out cookie will also be deleted; so if you still wish to object to the anonymized data collection through web tracking, you have to add the opt-out cookie again. The opt-out cookie is set per browser and per computer.
1.2.4 Google Analytics
This website uses Google Analytics, a web analysis service from Google Inc. ("Google"). Google Analytics uses so-called "cookies," text files that are stored on your computer and which allow analysis of the website use. The information generated by the cookie about your use of this website is usually transferred to a Google server in the USA and stored there. In the event of activation of the IP anonymization on this website, your IP address will be shortened beforehand by Google for member states of the European Union or in other signatory states to the agreement across the European economic area. Only in exceptional cases will the full IP address be transferred to a Google server in the USA and shortened there. On behalf of the operator of this website, Google will use this information to assess your usage of the website, to collate reports about the website activities, and to provide additional services to the website operator connected with the website usage and the internet usage.
The IP address transferred in the context of Google Analytics from your browser will not be added to other data from Google. You can prevent the storage of cookies by a corresponding setting of your browser software; but we would like to point out that, in this case, possibly not all functions of this website can be made full use of.
You can also prevent the collection of the data produced by the cookie and related to your use of the website (incl. your IP address) to Google as well as the processing of this data by Google, in that you download and install the browser plug-in available under the following link (http://tools.google.com/dlpage/gaoptout?hl=de). You can prevent collection by Google Analytics, by clicking on the following link. An opt-out cookie is set that prevents future collection of your data when visiting this website:
<a href="javascript:gaOptout()">Google Analytics deaktivieren</a>
You can find more information on the usage conditions and data protection under http://www.google.com/analytics/terms/de.html or under https://www.google.de/intl/de/policies/. Please note that on this website Google Analytics has been extended by the code "gat._anonymizeIp ();" in order to ensure the anonymized collection of IP addresses (so-called IP-Masking).
1.3 Which data will be passed on to third parties and for what purposes?
Zünd Systemtechnik AG does not pass on any personal information about the user/customer without the express permission of the affected person. Zünd Systemtechnik AG does, however, reserve the right to process information and personal data and to pass it on to the responsible civilian and law enforcement authorities, in order to satisfy applicable laws, regulations, legal proceedings, or criminal investigations.
1.4 What choices does the user have regarding the processing of their data?
Zünd Systemtechnik AG provides new offers to customers by email. If the customer does not agree with this, they can opt-out via email to info@zund.com .
1.5 What correction, update, or deletion choices are available to the user?
Every user can edit their account information at any time by using their login and password. For all other problems with the registration and for the deletion of your account, please contact info@zund.com.
1.6 What rights does the user have?
Every customer has the right to edit their account according to Clause 5 of this declaration and to correct it, if necessary. By law, every user has the following rights available to them: right of access, right to block transfer, right to rectification, right to deletion of personal information. The user can exercise their right in writing to Zünd Systemtechnik AG Industriestrasse 8, 9450 Altstätten (CH) Switzerland. For clear identification, a copy of the identity card or passport is to be enclosed. Zünd Systemtechnik AG reserves the right to charge for the provision of information a reasonable contribution to the processing costs incurred if (1) the applicant has already been informed of the requested information in the twelve months prior to the request and does not attach any legitimate interest a new information can be demonstrated; if (2) the provision of information entails a particularly large amount of work. The maximum cost is CHF 300.-
1.7 What security measures are used to protect personal data?
Zünd Systemtechnik AG provides security measures to prevent the loss, misuse, or alteration of information and personal data. Your account information is password protected, so that only you have access to this personal information. Never give out your password to anyone. When you have finished your work, always fully log out of your account. Make sure that no one else can access your personal information. Internet transmissions are not secure. (cf. question 8) As soon as we have received data we secure the information in appropriate ways in our systems. Rules for password protection: use suitable passwords (do not use any obvious or common words or numbers). Ideally use a mixture of letters and numbers combined. Additionally, it is recommended to change the password frequently.
1.8 Are email transmissions secure?
If you communicate with us via email (or form), the data transmission is not encrypted. The same applies when we send you our answer by email. In these cases, confidentiality is not guaranteed. Emails - basically fast, reliable, and cheap - are forwarded through many computers. So therefore the possibilities to save, analyze, or alter messages are numerous. Emails in unencrypted form are not suitable for sending Zünd Systemtechnik AG confidential information.
1.9 Contact
If you have any questions about our data processing policy, please contact our privacy policy representative (compliance@zund.com).