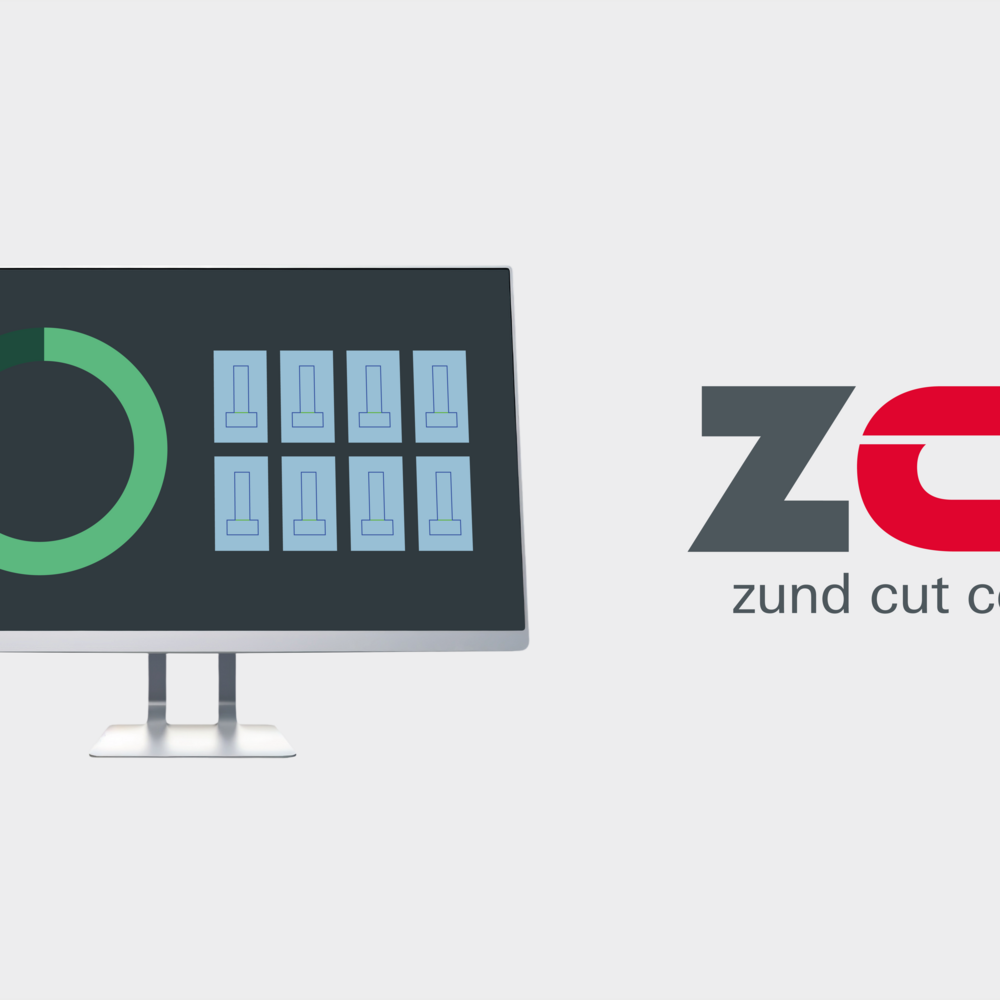 Back to overview
Cutting made efficient with ZCC Zünd Cut Center
ZCC Zünd Cut Center is the command center for your production and also controls the material-handling systems you use for loading and unloading. The software automates your production workflow, from data import and optimization to cutter control and production monitoring.

The new Zünd Cut Center: equally suitable for newcomers to digital cutting and everyone who wants to be, or already is, an expert.
Simple and intuitive
The use of a touchscreen makes the new ZCC very easy to operate. The settings follow a logical progression through the setup process. Various tabs guide the operator step by step through production preparation and control of the cutter. Ease of use minimizes the time required for preparing jobs and significantly shortens the training time for new operators.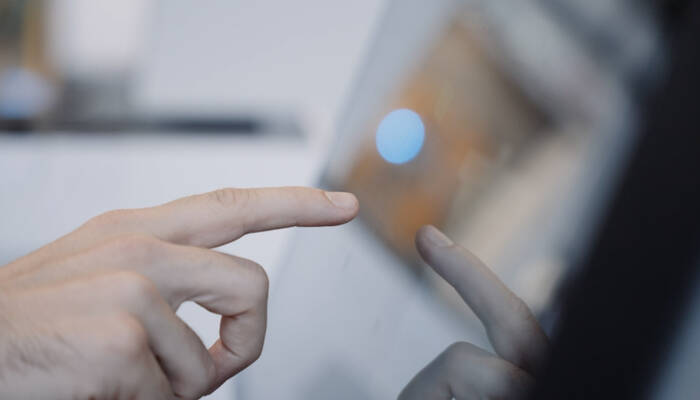 Tailored to your needs
The restructured ZCC is more modular than ever. Purchase only the software components you need for your production workflow. You can add more options anytime or switch editions from Basic to Advanced. ZCC grows along with your production needs.

The software components can be flexibly distributed. Depending on your preferred workflow, Cut Server and Cut Editor can run on different computers than Cut Center, which makes it possible to separate the tasks in job preparation from those in production. Thus, Cut Server always remains available for performing tasks, independent of the computer running the machine.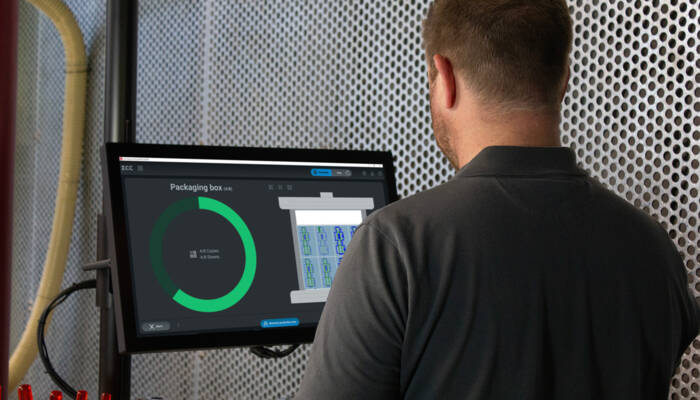 Standardization boosts quality
Stored material parameters and predefined settings for the import of vector data ensure a high degree of standardization in the cutting process. Standardized production processes lead to significantly higher quality in the production of repeat jobs. At the same time, fast and easy cut-file preparation reduces manual labor in prepress to a minimum. The user benefits from economies of scale in terms of cost and productivity.
Save time and money with automated cutting
ZCC works magic in automation. It autonomously and intelligently sorts jobs according to criteria such as material, processing method, and delivery date. Jobs involving printed materials are retrieved automatically via printed QR codes. If there are none, as is the case with unprinted materials, the sequence in which the jobs are to be processed can be easily defined using the batch-processing function. It optimizes the cut sequence, reduces the amount of tool travel, and shortens the production time. The use of hot folders minimizes manual entries and accelerates job preparation.
Productivity boost in digital cutting
One Zünd Cutter can now cut different jobs simultaneously – a new capability that further increases your productivity.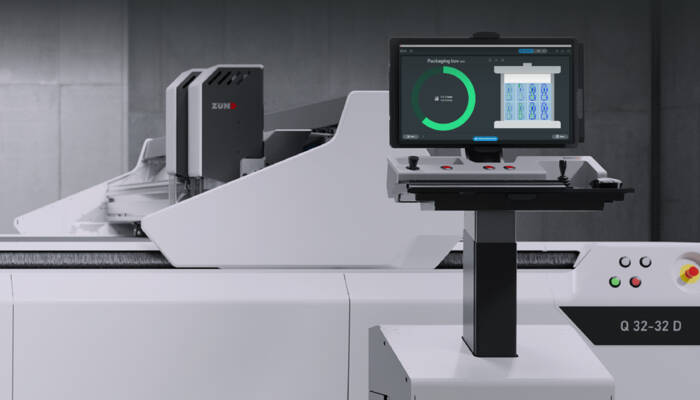 Complete care package with ZCC
With software maintenance, you're always taken care of. Software maintenance is a standard component of the software. You are guaranteed to receive software updates with the latest features and upgrades as soon as they are released, which means you are always using the latest and greatest version. No need to worry when you change the software environment in your company. With software maintenance, a smooth software experience is guaranteed.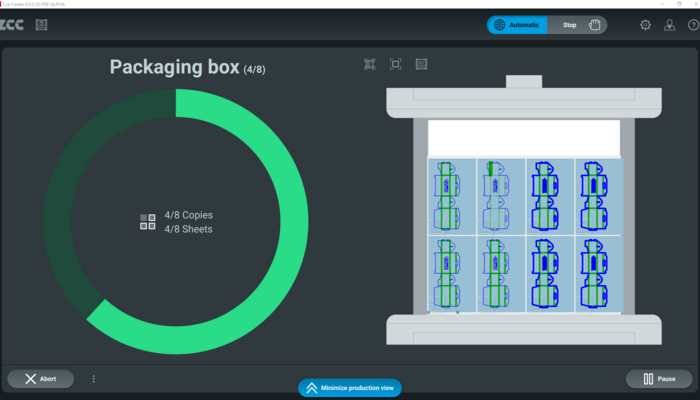 Open to (almost) any import format
You no doubt receive production data in different file formats every day. Optimizing them in file preparation is often a time-consuming hassle. That's why we have developed ZCC to be able to interpret almost any vectorized file format, whether DXF, PDF, EDP, AI, or anything else.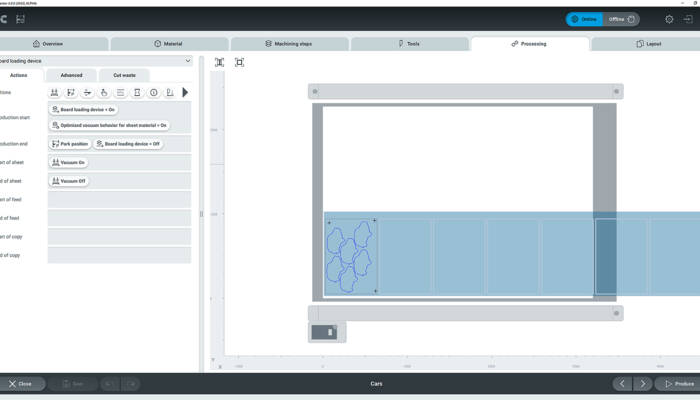 Editions and options
ZCC Zünd Cut Center is the command center for digital cutting. It is installed at the cutter and is the operator command center.
Optimization of import data for cutting
Job preparation during ongoing production
Material-specific selection of tools and processing parameters
Data import via hot folders
Data exchange, communication with external systems
Cut Editor
Cut Editor is used to import source files and prepare them for subsequent cutting. Cut Editor is operated directly at the cutter from the workstation. Cut Editor can also be used away from the cutter, for file preparation in prepress. If needed, the Nesting Option is available in Cut Editor. Cut Editor is a software component that can be used in combination with both editions.
Cut Server
The Cut Server is a required software component of ZCC Advanced. It handles the automated data import via hot folders, data exchange with other systems (ERP, RIP, etc.), estimated cutting times, and communication between Cut Editor and Cut Center.
Other systems can be connected to the Cut Server using the .zcc format. This makes it possible to query information such as materials, methods, or estimated cutting times. This is also how jobs in .zcc format can be transferred. Numerous software manufacturers already offer standard integration with ZCC.
Good to know
The number of required Cut Editors is based on the number of workstations.
One Cut Server per company is usually sufficient.
The software is developed, maintained, and tested in-house with Zünd's characteristic precision and attention to detail.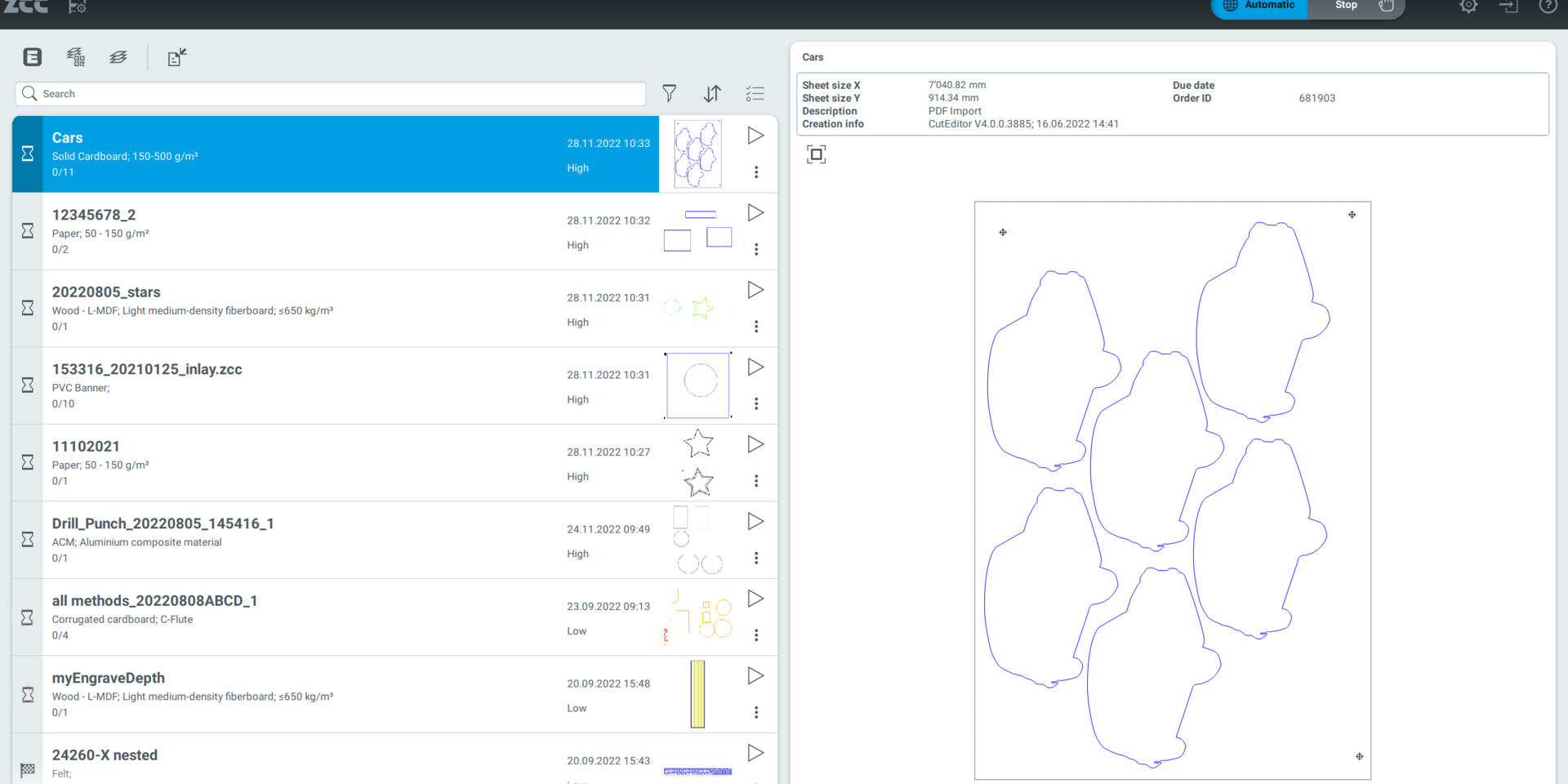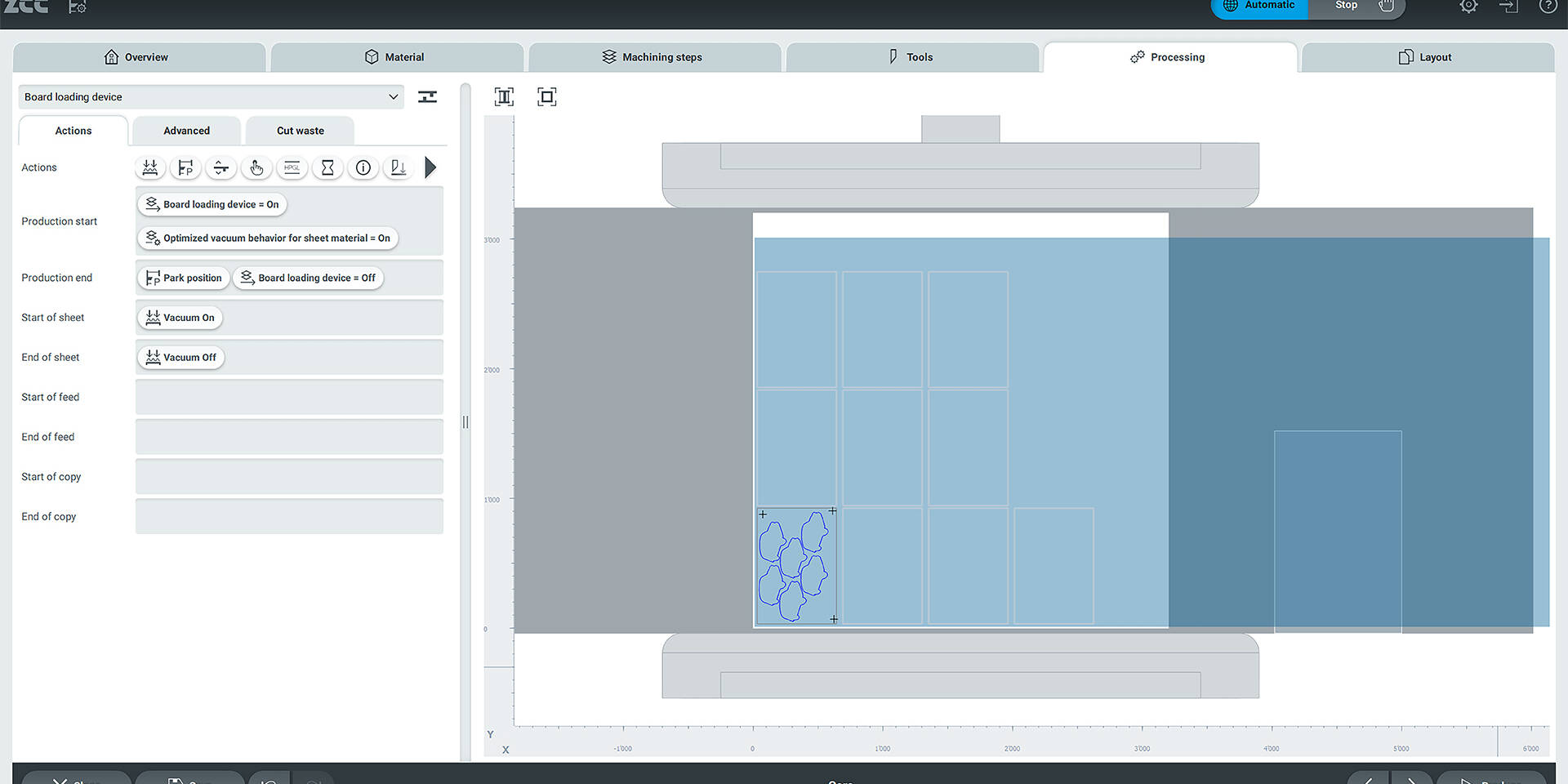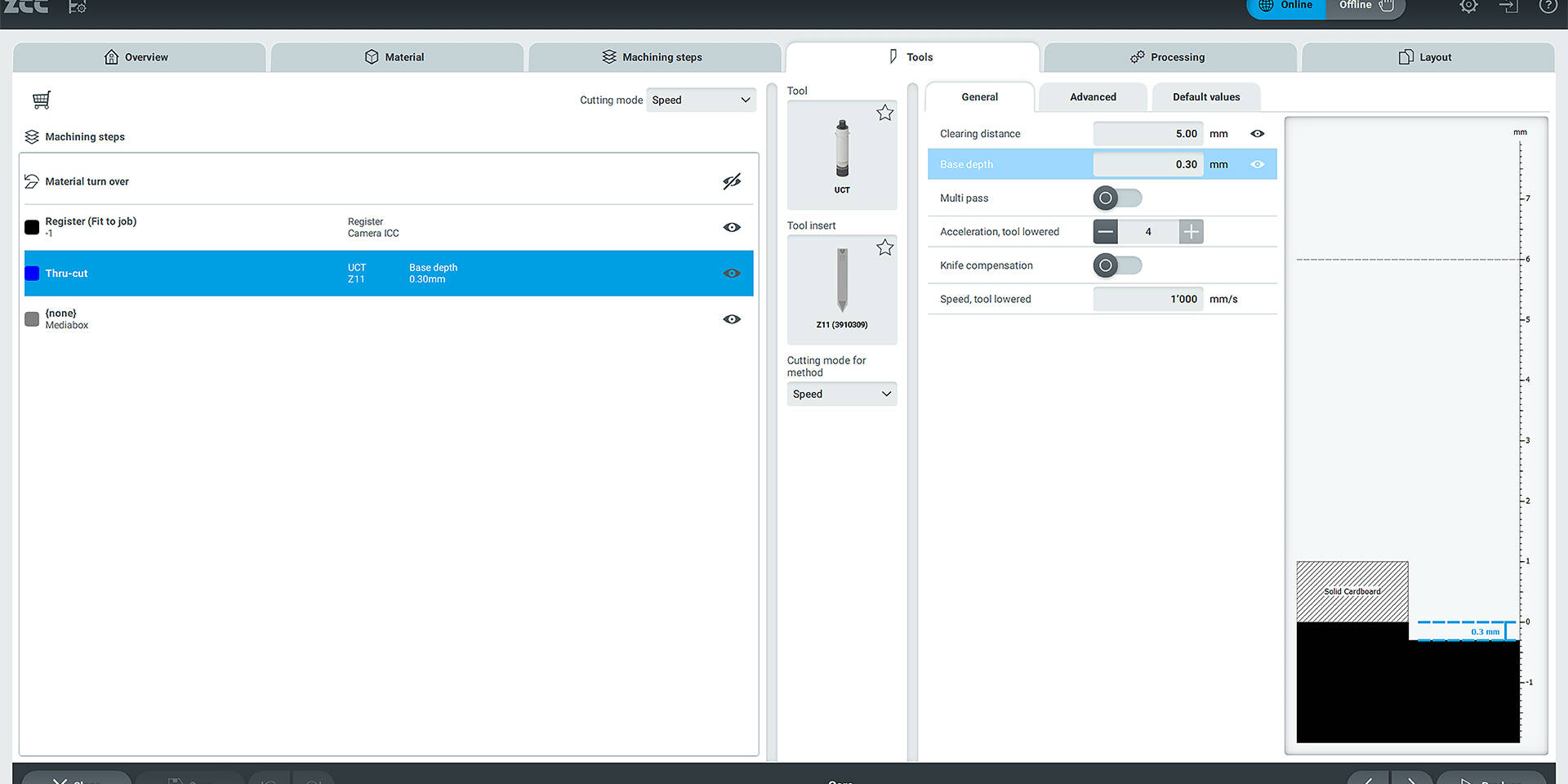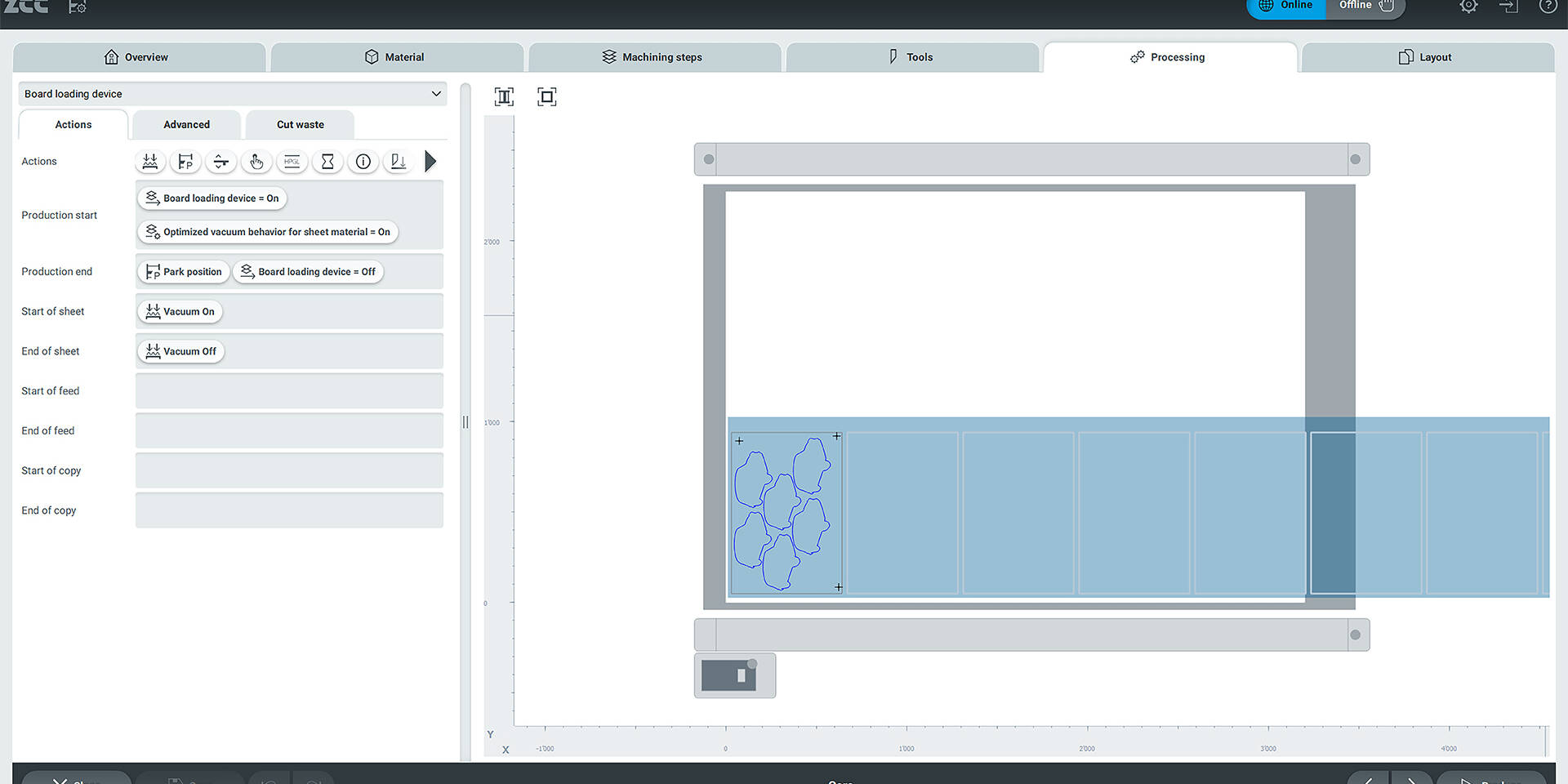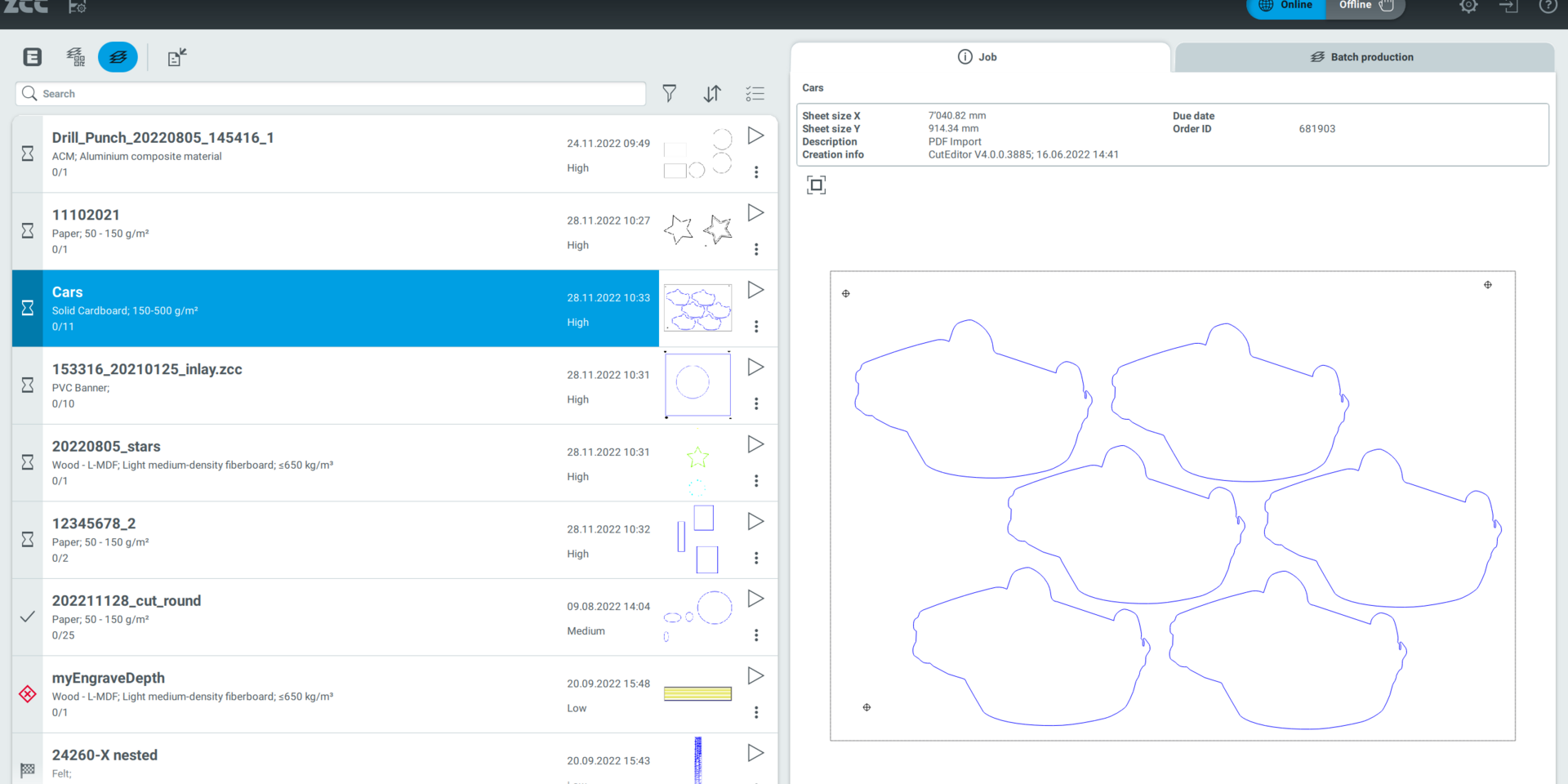 Questions?
Contact us for more information, for scheduling a demonstration, and for anything else you might like to know about digital cutting.