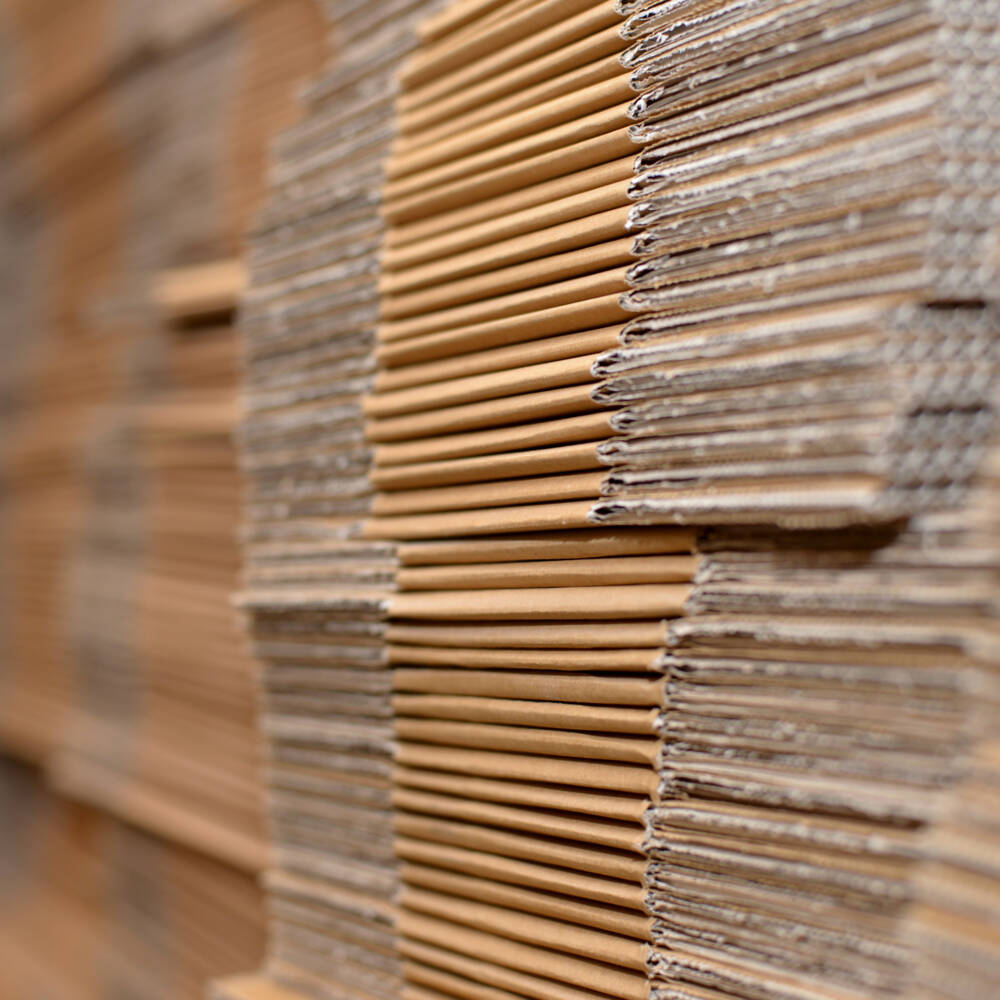 Back to overview
Turnkey systems for packaging production
Zünd offers the perfect solution for all your packaging needs – from sample-making and prototyping to fully automated industrial production.
Intelligent automation with PrimeCenter
Acting as control center for generating print & cut files, PrimeCenter helps create an efficient and productive prepress workflow. Create nested print & cut layouts in just a few clicks.
saves time
maximizes material yield
eliminates errors
optimizes your workflow
simplifies file preparation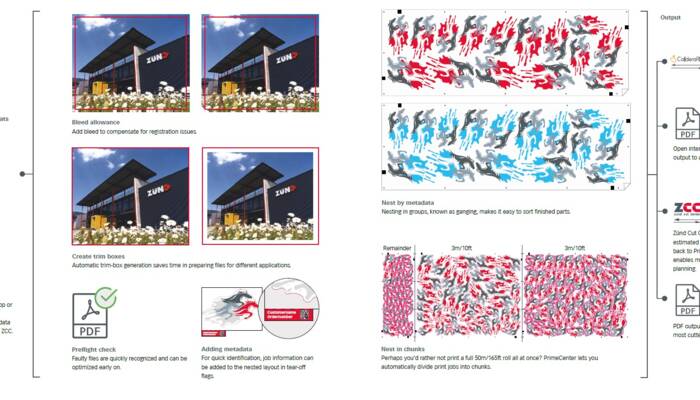 Turnkey systems for packaging production
The Top of Automation
To realize the full potential of automated digital cutting, a Zünd D3 with the automated Board Handling System BHS150 is a must.
A maximum stack height of 1.5 m, combined with dual-beam processing speeds and quick setup times, enable maximum productivity and profitability.
Turnkey systems for packaging production
Zünd D3 Cutter with BHS - for maximum output
For producers of packaging and displays in need of greater levels of capacity and automation, a Zünd cutter with BHS Board Handling is the perfect solution.
Fully automated board loading and advancing enable unattended production of large jobs – even during off hours or overnight.
Turnkey systems for packaging production
The master of efficiency
This cutter is designed to help you create samples quickly, efficiently, and at a quality level identical to that of serial production.
Get ready to propose designs to your customers in no time and comply with any requests for changes quickly and effortlessly. Turn your creative ideas into reality.

Turnkey systems for packaging production
Useful assistant for nonstop production
This board-loading device is a simple yet useful tool in a non-stop workflow based on semi-automated material handling. In conjunction with a cutter extension, guided board-positioning facilitates loading raw material without interrupting the cutting process.

Zünd Connect
The Zünd Connect monitoring tool helps users recognize potential areas for optimizing the digital cutting process. Zünd Connect compiles production data from integrated cutting systems into meaningful key performance indicators, such as cutter capacity, availability, and overall equipment effectiveness.
Intelligent automated parts removal
The Pick&Place Interface Option lets you automate the parts picking and placement. Use your metadata to control Pick&Place robots. Using the metadata, you simply define the placement position of each individual cut part. The robot then autonomously places each cut part in the correct, predefined box. For example, by delivery date, by delivery service or by order.