Back to overview
Q-Line with BHS180
Zünd is further expanding its portfolio of powerful digital cutting solutions. The new Q-Line with BHS180 complements the current offering and raises the bar for industrial, pallet-to-pallet production.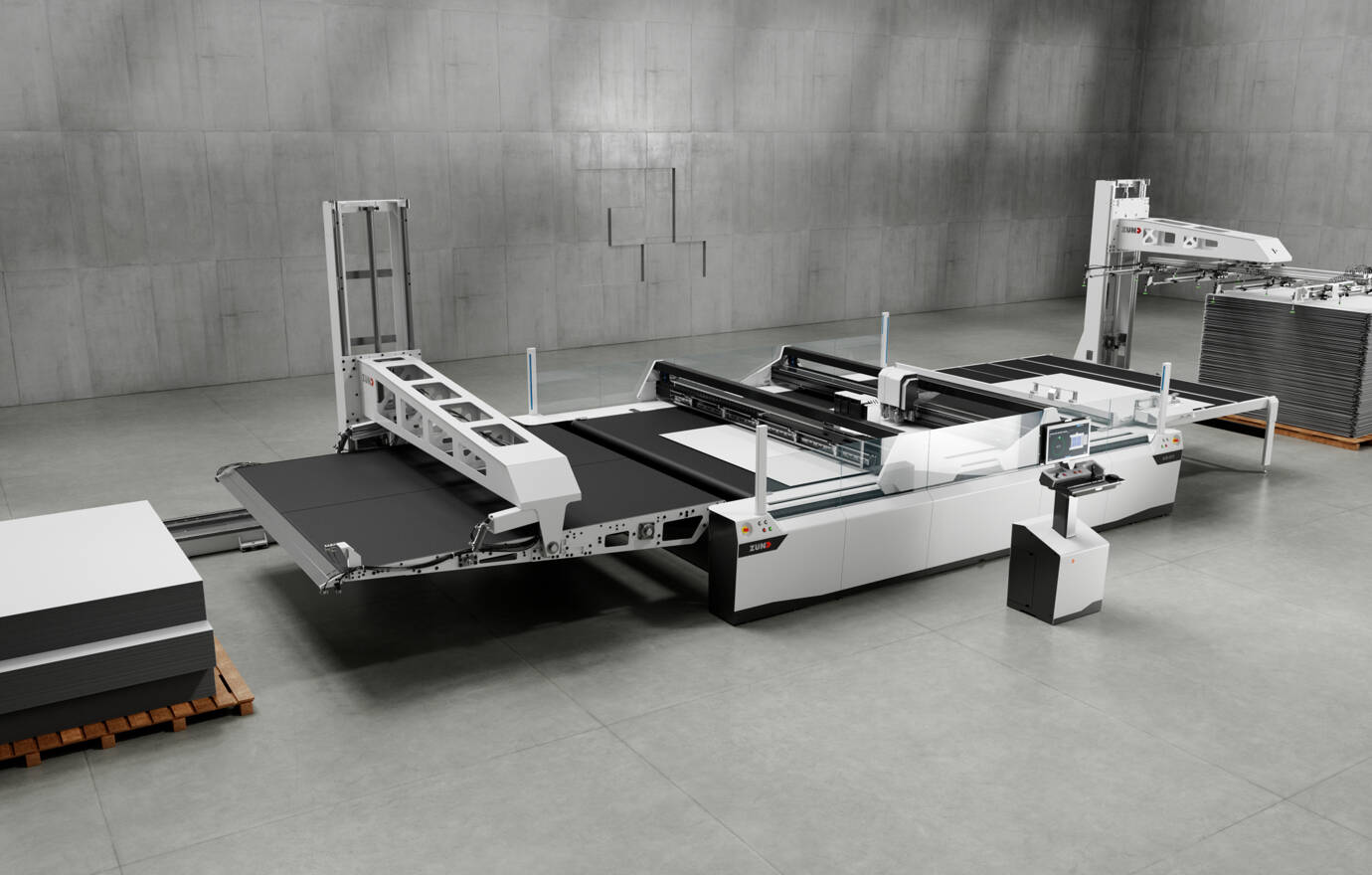 BHS180 and UNDERCAM
Q-Line with Board Handling System – BHS180
The new Q-Line with board handling system – BHS180 and UNDERCAM is a comprehensive system solution. It is specifically tailored to the requirements of highly automated, industrial finishing in the digital production of displays and printed packaging. This new system makes it easier than ever for display and packaging manufacturers to optimize their production processes and increase their efficiency.

The individual components of this digital production solution, i.e. the board feeder with UNDERCAM, Q-Line cutter, and off-load unit, are perfectly coordinated to enable next-level productivity. Together, they offer the user highly stable and reliable cutting and thus efficient, economical processing of printed board material.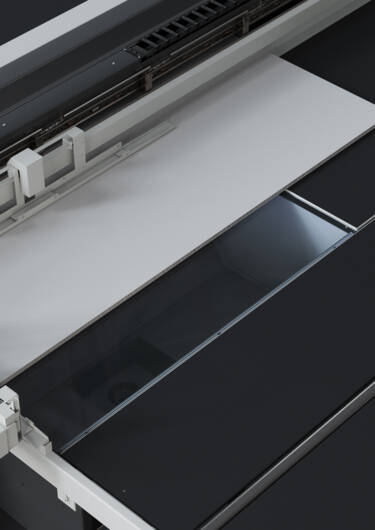 Q-Line with BHS180
The Q-Line with BHS180 is a comprehensive, advanced system solution you can rely on to take your production to the next level.
Perfectly coordinated
The Q-Line with BHS180 offers exceptional performance for every packaging and display manufacturer. Whether the BHS180, UNDERCAM, or Q-Line – each component of this digital cutting solution is packed with exciting new features. In combination, they guarantee uninterrupted, unattended production, providing users with an enormous potential for savings, irrespective of company size. The bottom line: an investment with exceptionally high value retention.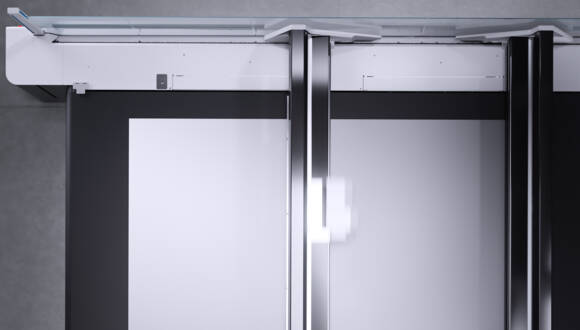 The entirely new machine concept behind the Q-Line with BHS180 is redefining performance. New machine components, such as the solid, mineral-cast substructure, the new linear drive, and beams made of carbon fiber-reinforced plastics work together to provide impressive machine speeds of up to 2.8 m/s.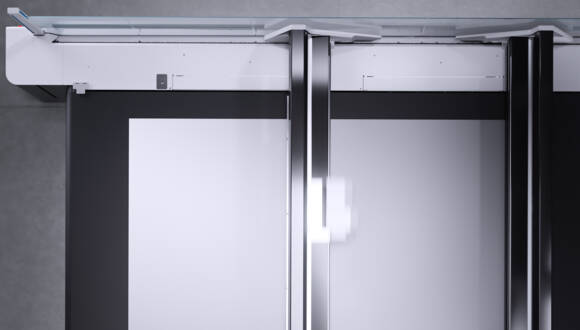 Unprecedented performance also manifests itself, among other things, in an impressive acceleration of up to 2.1g, which enables extremely high processing speeds and significantly shorter cycle times per job.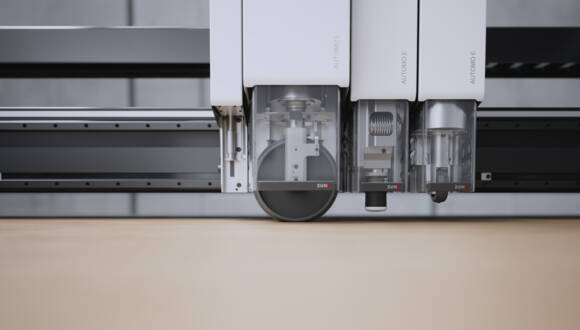 Q-Line cutters are a force to be reckoned with. Based on the latest technology, the new tool modules are capable of exerting a creasing pressure of up to 500 N.
Increase the productivity and efficiency
Increase the productivity and efficiency of your finishing processes with Q-Line and BHS180— we will help you do it!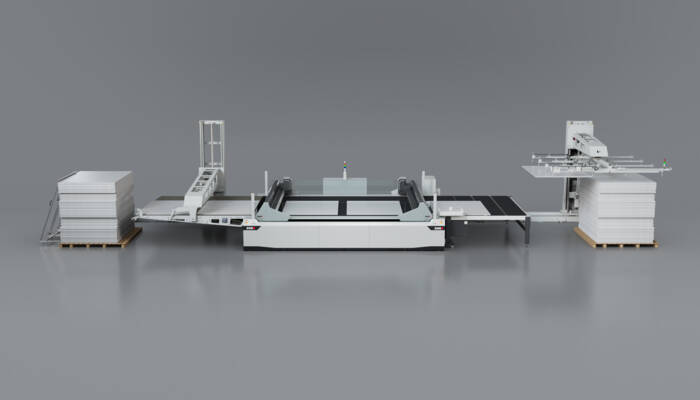 Predictive Monitoring
With Zünd Connect, Zünd is offering a cloud service that ensures maximum availability of your cutting systems. It makes digital cutting more transparent, facilitates planning, and allows users to concentrate on the essentials—their customers and their orders.
More about Zünd Connect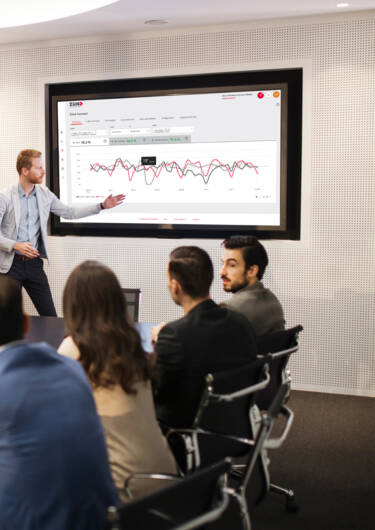 Simply smart
The new Q-Line with BHS180 is an all-in-one solution. In addition to the hardware, it also comprises a comprehensive set of services, intuitive and straightforward software, as well as a wide range of consumables. Everything has been developed specifically to increase machine performance and productivity and decrease setup times. And first and foremost, it has been developed and tested for outstanding cutting results at maximum speeds.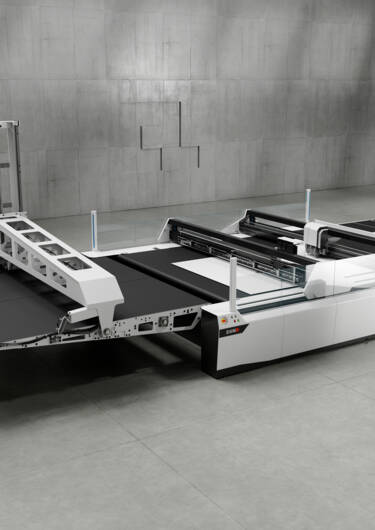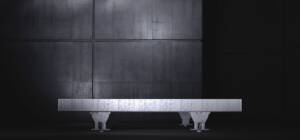 Substructure
The new Q-line substructure is made from a highly stable mineral casting. It can handle any load level and, even at extremely high speeds, ensures exceptionally smooth operation and maximum cutting accuracy.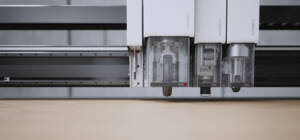 New Modules
The new AUTOMO E and AUTOMO L modules are compatible with the new generation of tools. The particular strength of AUTOMO E lies in the speed with which it lowers and lifts the tools. AUTOMO L is all about force. It is slightly larger and can exert a downward pressure of 500 N.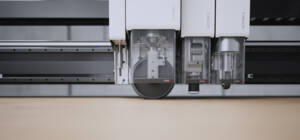 INCAM
The first module in the module carrier is INCAM. This sensor module can capture registration marks, QR codes, and detect material edges.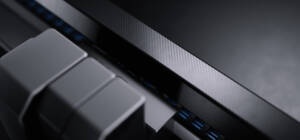 Beams made from CFR plastic
The beams are made from carbon fiber-reinforced plastic, which makes them very lightweight but exceedingly strong. This means even demanding materials can be processed at top speeds and the highest quality levels.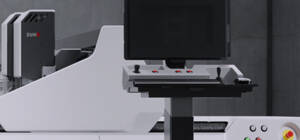 Operation
The new workstation comes with a touchscreen for even more intuitive cutter control. The latest 4.0 version of the Zünd Cut Center ZCC, a handheld scanner for smart tool management, and a joystick to manually move the module carrier ensure operating the system is as user-friendly as possible.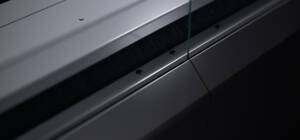 Safety concept
The Q-Line is loaded with features that place greater demands on user safety. Zünd has given this fact a great deal of consideration and developed a sophisticated safety concept for Q-line cutters. Protective screens, which descend automatically, prevent access during production while allowing a clear view of the working area. A light curtain creates an additional, virtual barrier and the beams also have light barriers on each side, which are activated during processing for timely detection of any protruding material edges.

The cutters from the Q-Line are tested and certified by the German Social Accident Insurance (DGUV) organization in accordance with the European Machinery Directive 2006/42/EC.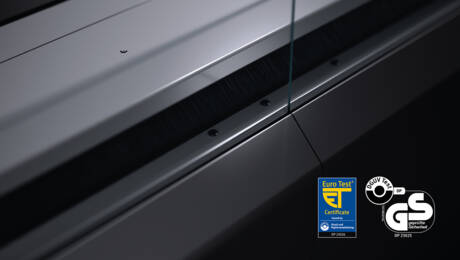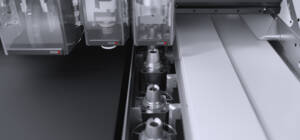 Automated tool management
The new tool magazines have a total of seven slots. This allows the user to plan for tooling in advance in order to maximize machine utilization and significantly extend unattended production time. Any manual interventions related to tool changeovers are reduced to a minimum. The integrated DMC scanner automatically detects the type and location of tools. Consequently, there is no manual assignment of tools to a given job, and improper tool allocation is a thing of the past.
Cutter sizes
The new Q-Line with BHS180 is available in three sizes. Choose the machine size best suited for your specific requirements—it makes no difference whether you are producing one-offs, short or long runs.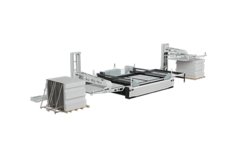 Q 18-32 D
Working area width (in mm)
1800
Length (in mm)
3200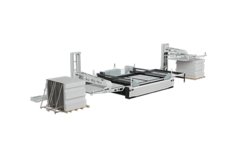 Q 22-32 D
Working area width (in mm)
2270
Length (in mm)
3200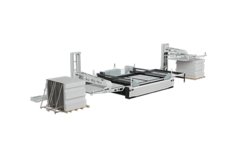 Q 32-32 D
Working area width (in mm)
3210
Length (in mm)
3200
Material handling
Increase your productivity and eliminate downtime with fully automated material transport from pallet to pallet. Operator intervention is reduced to a minimum. The Q-Line with BHS180 removes bottlenecks associated with manual material handling in your production workflow.

Custom order processing, from one-offs to medium runs, requires a seamless and transparent flow of data. Using QR codes, the system captures the embedded data associated with each job and thus ensures intelligent, error-free QR-code-based production. It allows processing different jobs within a stack, and production of each individual job can begin automatically.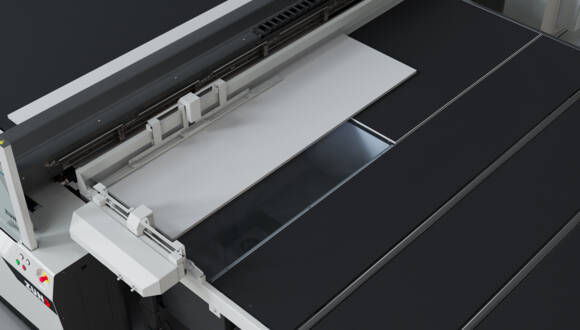 The UNDERCAM integrated in the board feeder captures the precise location of the graphics printed on the board. It reliably detects any distortions in the print and perfectly matches the cut to the print every time. With every scan, the software adjusts the cut paths to the printed image, on the fly and in real time, significantly reducing the cycle time for each job.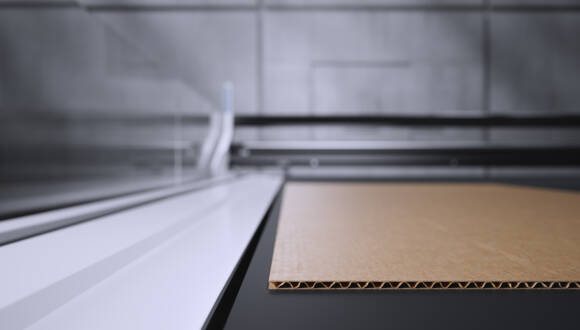 Sensors on the board feeder identify the material edges for proper alignment. If the board is not within tolerance, the board feeder grabs it once more and realigns it so that it can be fed onto the cutter without interruption. This allows even imperfectly stacked materials to be processed, which further streamlines the production workflow.

To ensure reliable board and sheet separation during the loading process, redeveloped suction cups can be individually adjusted for different materials via Zünd Cut Center – ZCC.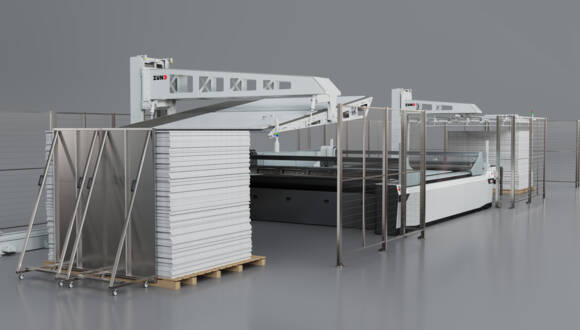 The innovative design of the off-load system allows bridge-free cut boards to be stacked easily and reliably, making it easier to handle completed jobs in the stack. Different jobs are stacked slightly offset, which speeds up the subsequent job separation by the operator. Any faulty boards are also set aside with an offset and are therefore easy to spot as the pallet is removed.
Digital tool management
The new Q-Line with BHS180 tool management makes digital finishing more efficient than ever before. The Tomac Tool Management Client takes care of tool management to ensure easy and, above all, automated processes. Tool management digitally links the tool with presets, which also saves valuable time in setup and tool changes.

The Q-Line with BHS180 comes standard with three tool modules. Speed is of the essence for the two AUTOMO E modules, whereas AUTOMO L is all about force, producing a pressure of up to 50 kg. This makes it the obvious solution for creasing with large crease wheels such as CRETO 150. The third module, INCAM, is the sensor module. It captures registration marks, QR codes, and detects material edges.
Still looking for answers?
Contact us for more information, a demonstration, and anything else to do with digital cutting.