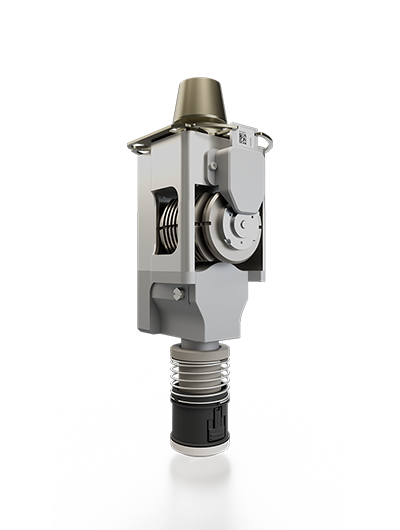 ELOSTO
The ELOSTO 5 | 25 is a universal cutting tool for processing many different materials. It is always used whenever it is no longer possible to process materials simply with a drag knife.
The ELOSTO is designed for oscillating cutting. The powerful, air-cooled electric drive is able to reach very high RPM levels, ensuring maximum cutting speeds and therefore incredibly efficient cutting. ELOSTO is available with a 0.5 mm or 2.5 mm stroke depending on the application.
Zünd offers a wide range of pointed or flat-tipped oscillating blades that can be used with the ELOSTO tool to accommodate specific material requirements and contour cuts.
Product information
Details
ELOSTO 5
Knife stroke 0.5 mm Accommodates oscillating blades with thicknesses of 0.63 and 1.5 mm
ELOSTO 25
Knife stroke 2.5 mm Accommodates oscillating blades with thicknesses of 0.63 and 1.5 mm
Powerful electric drive, air-cooled