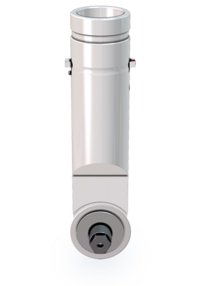 Wheel Knife Tool - WKT
The Wheel Knife Tool is an efficient, cost-effective tool option for single-ply cutting of glass and carbon fiber as well as technical textiles. The use of HSS steel blades in this tool allows for very high processing speeds and a clean, efficient cutting process.
Cutting is done in pressure mode. The pressure settings can be adjusted to precisely match the material properties and desired cut quality. A special PU (polyurethane) underlay is used in conjunction with this tool to prevent damaging the cutting surface.
High cutting speeds
Uses rotary, high-speed steel blades (HSS)
Processing possible without vacuum hold-down
Clean, efficient cutting process
Special polyurethane cutting underlay
Compatible with G3, D3
Product information