The Over Cutter Camera - OCC is an intelligent optical system for fully automated digital capture of register marks. The camera is mounted above the center of the cutter, either on a support frame or the ceiling. It captures all register marks within the working area of the cutting system in a single image — automatically and in a matter of seconds.
Because of the OCC's one-shot capture technology, the number of register marks and their position on the cutting surface become completely irrelevant, which significantly increases the overall productivity of the cutting system. OCC data processing functions are completely integrated in the ZCC software: in seconds, powerful algorithms analyze the camera data and compensate for any distortions.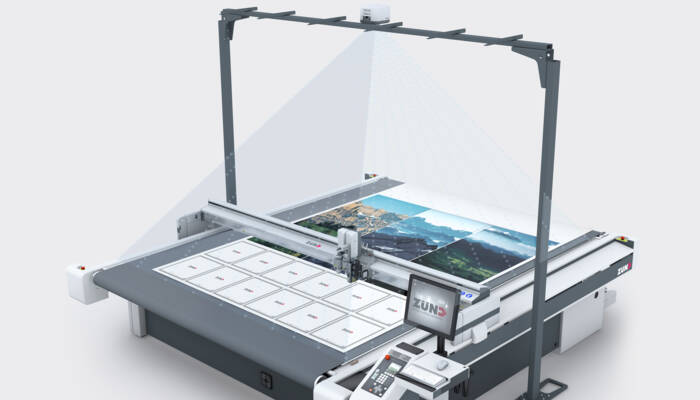 All benefits at a glance
One-shot technology captures all register marks at once, resulting in significant time savings and productivity increases.
Reduces manual intervention in the production workflow to a minimum.
Completely supported in Zünd Cut Center - ZCC with algorithms that intelligently process image data in a matter of seconds.
Full compatibility with the ICC camera. Switching between the two systems is seamless.
Independent of the thickness of printed materials.