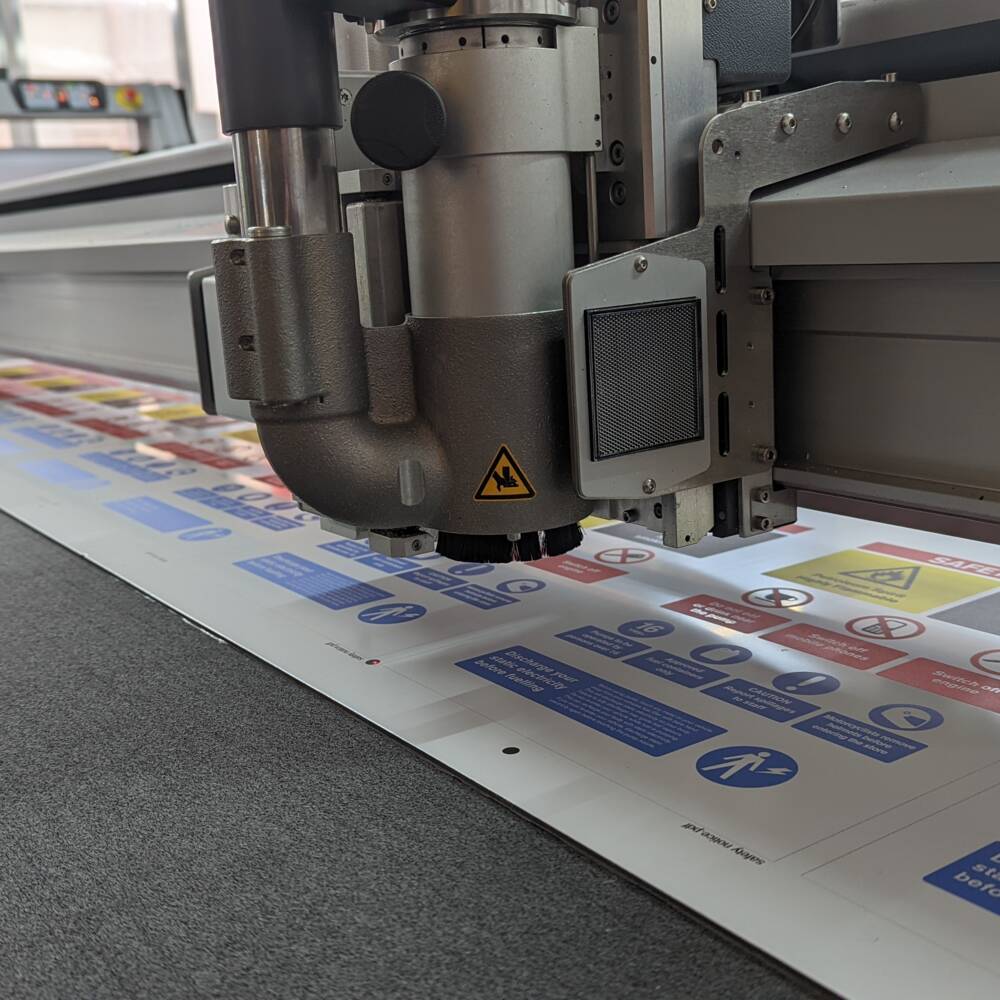 Brand Consortia digitises cutting process to target growth
Sign and graphics specialist Brand Consortia have invested in a Zund G3 3XL-3200 to facilitate their target growth into the indoor graphics and POS branding spaces.
Brand Consortia are a signage and graphics company operating nationwide with high-profile clients including Sainsburys (and Argos), Enterprise Rent-A-Car, Welcome Break and Spar.
Brad Tupman, Managing Director at Brand Consortia said "We operate from our factory in Shaw, near Oldham, but also have an office in Hailsham and a fitting crew based in Eastbourne to facilitate any southern works. This works very well for us as a large proportion of our work is within the M25. All of our install crews are directly employed by Brand Consortia, and we manufacture every sign we install".

The company recently invested in a digital printer (SwissQPrint, Nyala 3) to move the business into internal large graphics and POS branding areas where they've experienced huge demand. Brad explains "Our traditional market was in signage and large-format graphics for window displays, particularly external, but with an increasing volume of internal large graphics and POS branding work – and a desire to be really good at what we do – meant we were always on the look-out to see where technology can help us as it develops. Our customers don't challenge us on cost, they just want us to solve their problems. Our purchasing is done based on quality and environmental impact. We are a carbon neutral business, so price isn't our number one focus."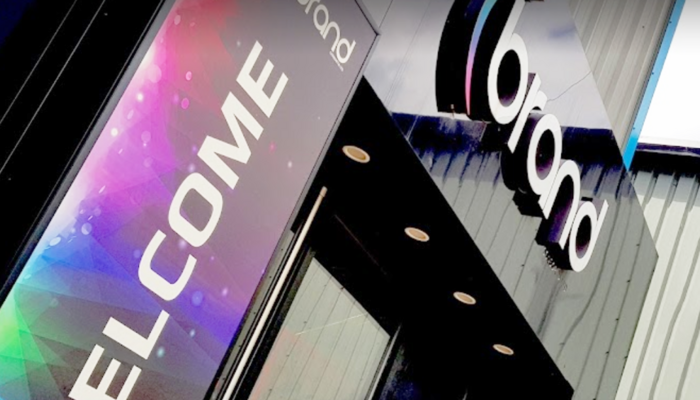 The Oldham based company has always cut their graphics work by hand whilst their router was mainly used for routing aluminium. However, with the addition of the Nyala to their workflow, the team quickly found themselves running out of cutting capacity. Brad explains "We were producing more prints than we could cut. The print jobs would be stored for days before they were cut which took vital floor space. I am a big believer in automation and knew we needed to digitise our cutting process to gain productivity. I decided to investigate this further and looked at different digital cutting manufactures."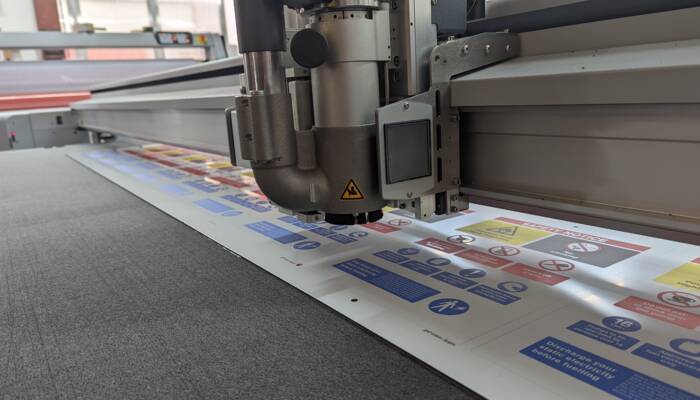 "We are 70% more productive compared to our previous hand-cutting process!"
Brad Tupman
Managing Director at Brand Consortia
Brand Consortia contacted Zund for a product demonstration in St Albans. Brad said "The demonstration at Zund was excellent. The application technician Shannon McRae answered all my questions and delivered an exceptional product demonstration focusing on the capability and modularity of the Zund cutters. Seeing employees like Shannon at Zund, I knew our business would be in safe hands. Furthermore, I could see just how the Zund would complement our new SwissQprint Nyala 3. So, we decided to invest in the Zund G3 3XL-3200, even though the G3 3XL-1600 wide model would have been sufficient for us, we wanted to futureproof our business, so decided to order the 3XL-3200."

Reflecting back on his purchase Brad said "We are 70% more productive compared to our previous hand-cutting process. We are no longer getting jobs ready the day before and the business is much more organised. Prior to having the Zund and SwissQ, we would process 8 square meters per hour. Since the installation of the Swiss duo, we can now process 40 square meters per hour! Overall, I am really pleased with my investments and the level of productivity we have gained. I am confident we can achieve excellent growth in the indoor graphics market going forward."