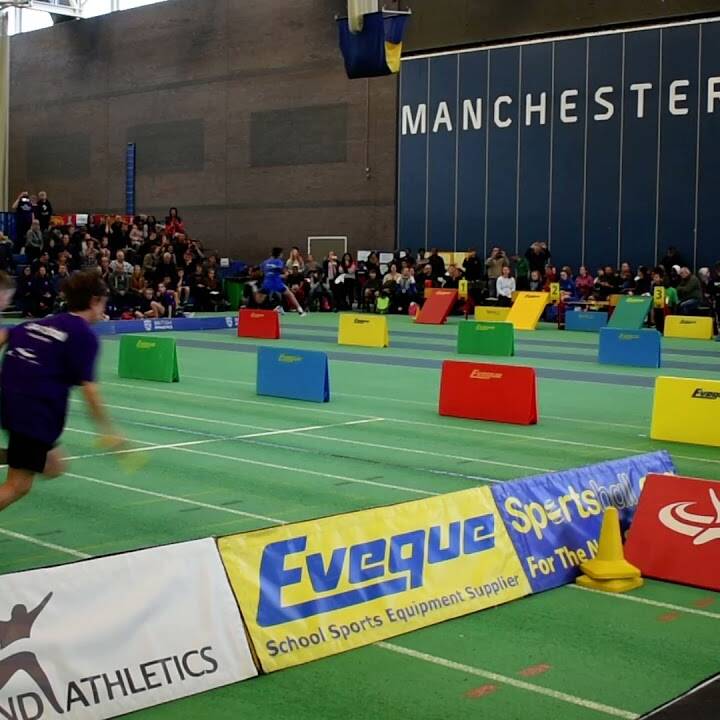 Athletic equipment manufacturer invests in Zund cutting technology
Eveque, a specialist gym mat manufacturer with over 40 years of experience supplying the sports and educational sector, have invested in a Zund G3 XL-3200.
Eveque have been leading the way in educational sports equipment and services since 1976. Their commitment to innovation, learning and safety has been the driving force behind some of the most exciting and original products around. Tom Bunner, Managing Director at Eveque said "We are proud to be the sole provider of equipment for Sportshall Athletics, the most popular school sports competition program in the United Kingdom. Many unique products such as the Speed Bounce, Reversaboard, Metromat for Standing Long Jump and the Tip-2-Tip Vertical Jump have been developed in partnership with world renowned Sportshall creator George Bunner MBE."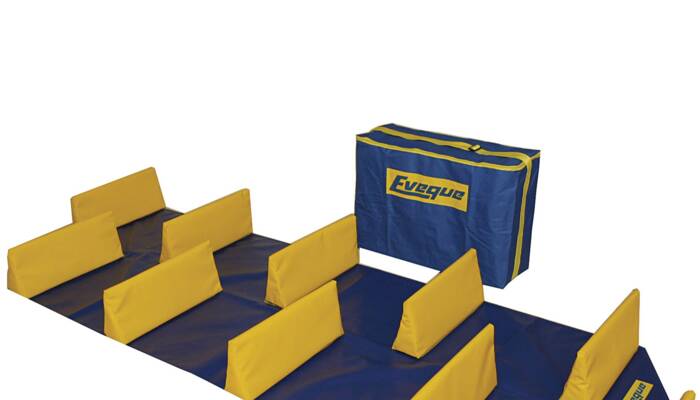 The Eveque Sports Equipment Catalogue includes many other quality items carefully selected for schools, sports clubs and other health and sports related organisations. The company take pride in supplying Gym Mats, Martial Arts Mats, Climbing Wall Safety Matting, High Jump, Pole Vault Landing Areas, Dojos, Combat Training & Restraint Room Protective Padding and Replacement Hot Tub Covers.
At the beginning of 2021, the company started to look at new ways to process the 50mm foam that is uses to manufacture their indoor mats. Traditionally the company used CNC machines, but the process was becoming very slow, and the CNC machines were taking up large areas of valuable floorspace in the factory.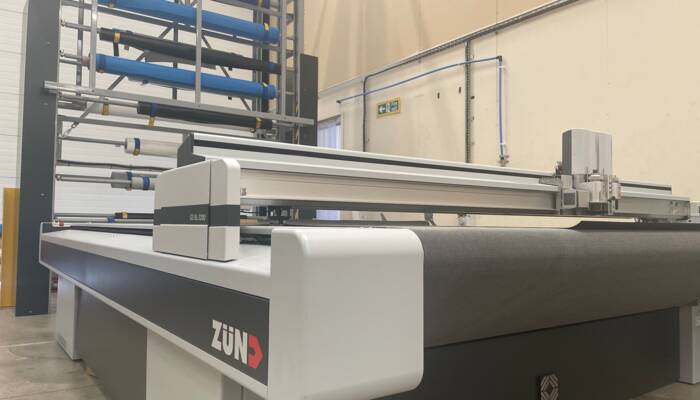 Eveque were in conversation with Zund regarding another project and decided to visit St Albans to see if digital cutting would help them process foam quicker. Reflecting on a successful demonstration Tom said "We looked at Zund and two other brands, but the Zund was the only solution that was incredibly versatile and met our needs. The product demonstrator put on a very impressive demonstration and seemed to be the most knowledgeable out of all the people we had spoken to. He showed us that, not only could we process foam, but thanks to the interchangeable tools on the Zund, we could also process the PVC material used to make the indoor mats and the textile material used to make carpet mats. This was ideal for us because the Zund cutter could make a lot of the other machinery in our factory redundant and save us much needed floor space. Following on from the demonstration, we decided to purchase the G3 XL-3200 to replace our CNC machine. We felt that the Zund was by far the best machine on the market and the sales process was excellent"
Reflecting on his purchase, Tom said "We are really pleased with our new Zund Cutter. The standout features for us are the Pneumatic Oscillating Tool for cutting carpet, the Driven Rotary Tool for cutting printed PVC, the nesting software which has enabled us to cut back waste and the space saving offered by the small footprint. Our productivity has increased by 300 – 500% depending on the product. We have also invested in a roll material carrousel which stores up to 28 different type of roll materials and colours. This saves us time in moving and loading roll materials for different jobs."