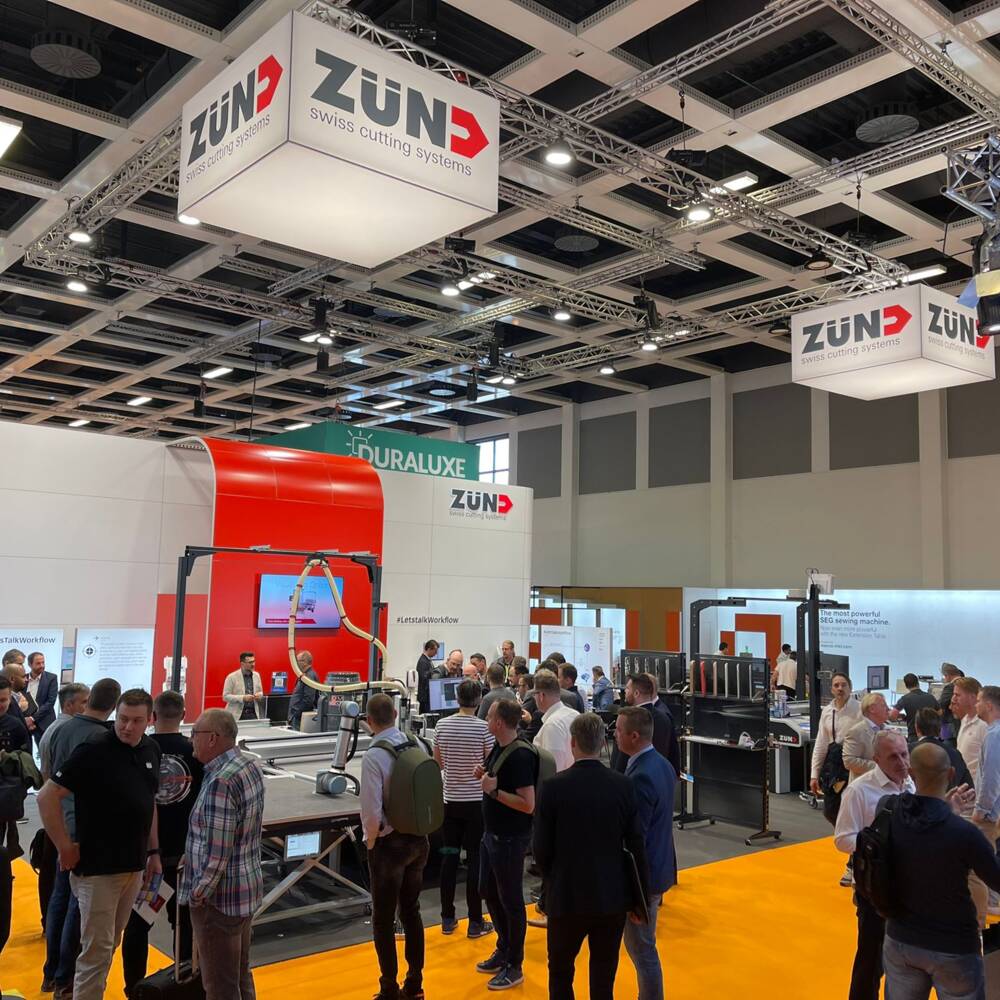 Fespa 2022 - Zünd appearance in the sign of intelligent workflows
Zünd can look back on a successful trade fair appearance at Fespa 2022. #LetsTalkWorkflow – all in keeping with the Swiss machine manufacturer's spirit, many of the conversations were about production workflows and how these can be further optimized. Zünd presented hardware and software solutions in Berlin, which advertising technicians can use to intelligently automate work steps.
There are plenty of opportunities to optimize your own production and trim it for efficiency and profitability. Zünd offers a wide range of automation solutions for this purpose. With PrimeCenter, for example, the preparation of printing and cutting data can be automated, standardized and made repeatable. Zünd software solutions help advertising technicians, but also help monitor and analyze production or simplify the removal of cut parts as well as logistics for them.
The trade audience was very interested in the Pick&Place interface option. This software interface was used to directly control a collaborative robot via the Zünd Cut Center – ZCC operating software. The material handling solution is called Robot PortaTable 130 and consists of a mobile deposit table and a collaborative robot arm mounted on it. The solution removes finished cut parts completely automatically and deposits them at predefined positions. The Robot PortaTable 130 does not need to be fenced in and can be quickly used on another Zünd cutter.
The visualization option was presented on another showcase on a Zünd S3 Cutter. This is also a software interface and is also part of the ZCC operating software. In addition to the visual support for the operator when removing the parts, the option offers the ability to label finished parts. Printed QR codes ensure consistent job tracking and efficient logistics.
Depending on the requirements of the customer and their applications, different hardware and software packages can be configured, which optimally support the production workflow and make it more efficient.