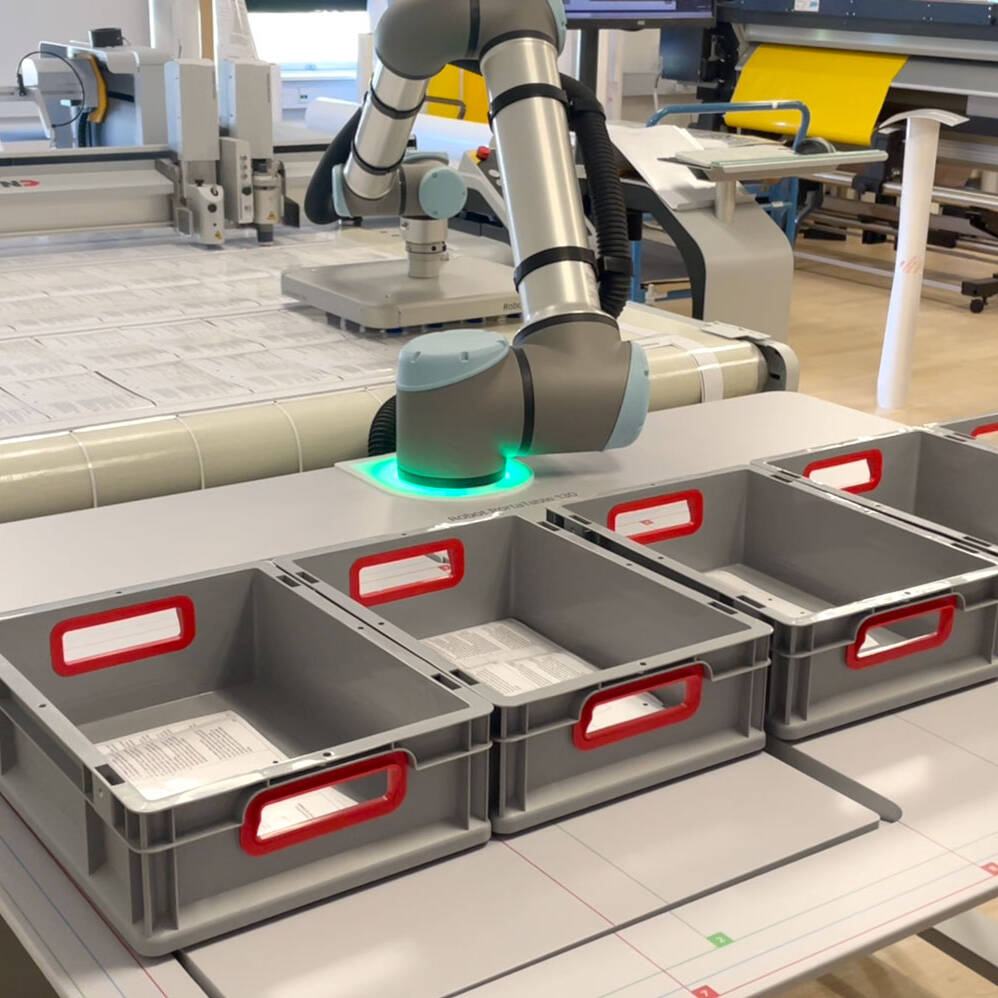 Industriprint delivers on time – no matter when
Industriprint from Denmark built its business with screen printing but has long since made a name for itself in digital printing, too. The company uses a Zünd S3 cutter for its cutting operations. It recently upgraded the cutter to include a sheet feeder and a Robot PortaTable 130.
Since its establishment over 50 years ago, Industriprint has never stopped developing, optimizing, and perfecting its range of screen printing solutions. By continuously expanding its digital printing services over the last 20 years, Industriprint has made a name for itself far beyond Denmark's borders in the production of advertising materials. "We always deliver the quality you need on time – no matter when". The company's ability to both make and keep this customer promise is also down to its production technology. By that, we mean its highly automated cutting operations and its in-depth understanding of the advantages offered by digitalized production.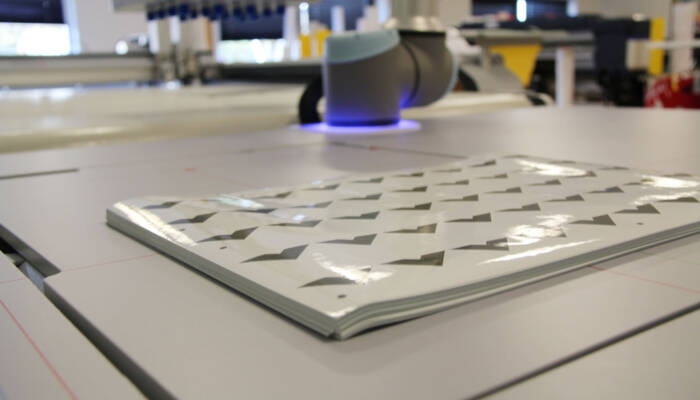 Optimized cutting translates into enhanced efficiency
In 2020, Industriprint took its cutting process digital and invested in a Zünd S3 L-1200 cutter. It recently gave the cutter a major upgrade, completely automating material handling with a sheet feeder and a Robot PortaTable 130. Zünd's extremely versatile cutting solution processes a wide variety of materials with unparalleled efficiency. Depending on the material to be processed, the Robot PortaTable 130 can be converted in just a few simple steps. While the standard gripper is the tool of choice for rigid materials, the poster gripper is used for flexible materials such as films.
"Commissioning the robot on the Zünd S3 cutter was a smooth and speedy process. Integrating the sheet feeder and the robot solution has proven to be the perfect addition and has made our processes much simpler," commented Claus Iversen, Head of the Creative Department. "We are far more efficient with the new solution. Previously, we fed the sheets manually and started the cutter. This resulted in inefficient production processes and cost operators valuable time that could have been spent on other tasks. The new solution has enabled us to minimize machine downtimes and improve efficiency considerably. Using the system saves us the working hours of a part-time (50%) position. The cutting solution works tirelessly all day long. We start it up in the morning and often leave it running when we head home at the end of the day. We have installed a camera that allows us to monitor the system remotely. The system switches off automatically as soon as it has finished a job."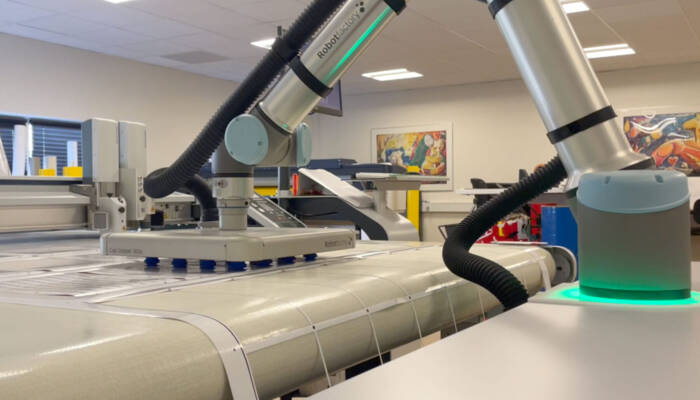 "Zünd was definitely the right choice"
"In addition to the latest Zünd cutters, we have been using another flatbed cutting system from Zünd since 2003. It is a real workhorse that has only required routine maintenance and the occasional replacement of wear parts over the years. This reliability is testament to Swiss quality craftsmanship. Even with the new cutter, our older machine remains an important system in the context of production. It is particularly useful when the S3 cutter is busy with longer jobs that cannot be interrupted. In such cases, new jobs are completed on the older cutter."