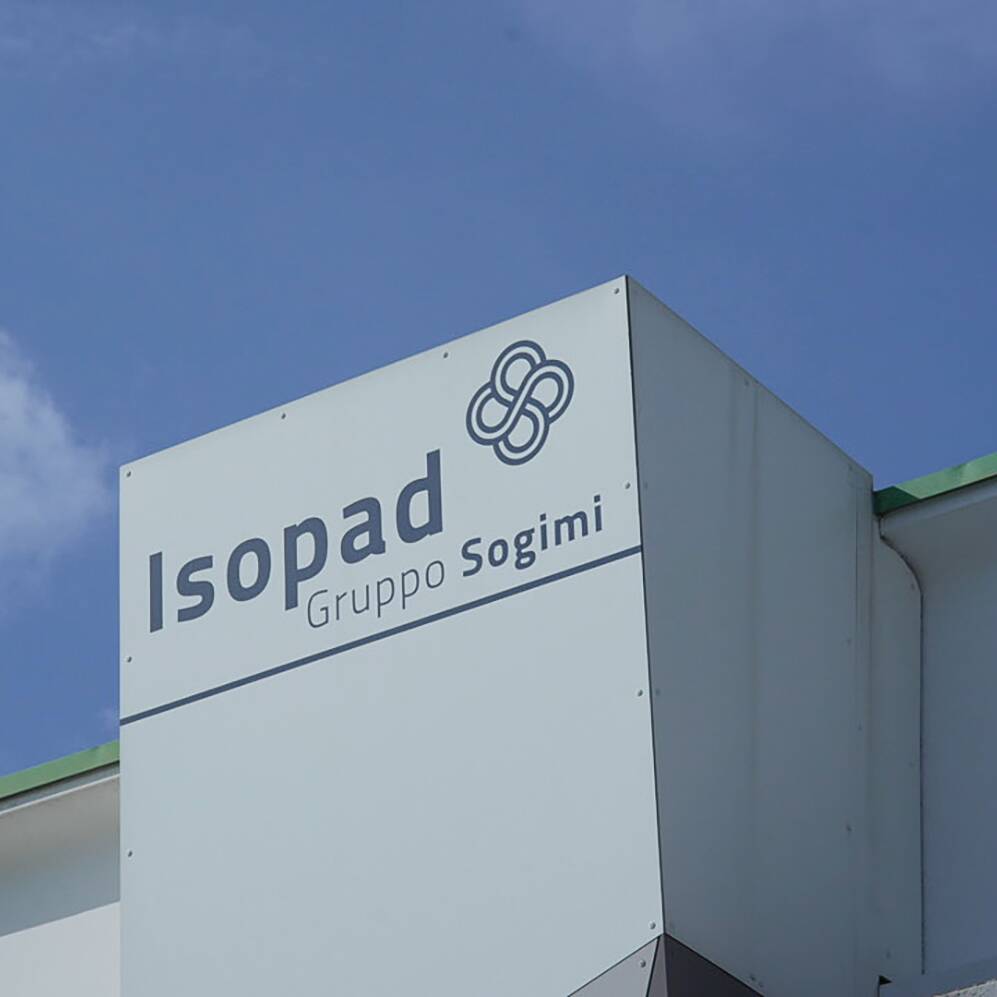 Specialist in compact expanded plastic materials grows with Zund in the packaging market
Isopad, a company part of Sogimi Group, is specialized in the processing of compact expanded plastic materials, has three divisions (industry, construction, and communication), and has been using Zund digital cutting plotters since 2015 to work with any type of material. Thanks to the two digital cutting plotters now the limit is dictated only by the imagination.
What does a company specialized in processing of compact expanded plastic materials has to do with the paper-converting world? The question might arise spontaneously, but Isopad, which is part of Sogimi Group, with the Communication division has a close relationship with the world of cardboard packaging. In fact, in Prato headquarters, are made among the many processes for industry and construction, all those protective components that we often find in cardboard boxes, and which serve precisely to protect the packaged products. The Communication division, which represents 10% of Isopad's turnover, is one of the busiest sectors for all the materials processed internally by the company which are used for the creation of displays, signs, totems, billboards, packaging, stands, and digital printing. Processes where a high aesthetic result is required, especially as regards the packaging of products for fashion, leather goods, and leading sectors for Prato area.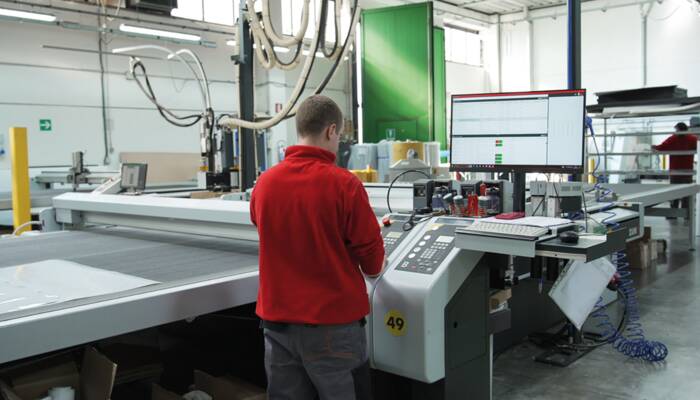 Who is Isopad?
Sogimi Group was founded in 1951 and specializes in the field of expanded and compact plastic materials, because the founder, who worked for the Milanese giant, thanks to a trip to France, became aware of this plastic material, becoming passionate and glimpsing its great potential.

Thus began the process that will lead to the birth of group companies throughout Italy, including Isopad, founded in 1977. The company is highly specialized in the distribution and transformation of plastic materials in the Tuscany region and in the province of Perugia, equipped with its own warehouse and transformation departments with the aim of being widespread and timely in providing service to its customers, thanks also to the 14 production plants of the entire Sogimi group.

"We base our philosophy on planning and on offering customized solutions for every type of request, creating unique products every time. The articulated operational structure allows us to develop each phase of the project internally: from the preliminary study to the creation of prototypes, up to the production of both small and large series, representing a reliable ally for small, medium, and large companies", tells us Fabio Cerbai, Isopad sales manager.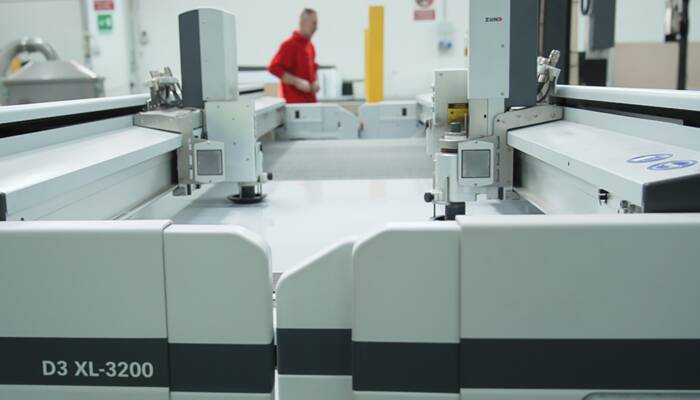 A complete production cycle with great attention to consultancy
The complete production cycle for the transformation of materials with various technologies is present at Isopad plant, with a marked aptitude for supporting the customer right from the design phase of the work. "Our long-term strategies are based on technological innovation, process optimization, and internal organization improvement, with the aim of increasing our production capacity to seize any new market opportunity. Our approach is customer-oriented, always wanting to put customer satisfaction first by offering efficient services and a wide range of products, not only performing, but also having less impact on the environment", adds Cerbai, underlining how by supporting the customer right from the beginning of the project, it is possible to satisfy any type of request, whether it is intended for the production of a piece for a museum, or a production batch of thousands of pieces. There are about 1500 active customers served by Isopad, with about 50 collaborators and a 2022 turnover of €13 million, a growth that has been exponential in the last two years, managing to meet the needs of new trends such as electric mobility, thanks to an important local customer to whom Isopad supplies rigid film and some components that have been made for Covid emergency in the medical field.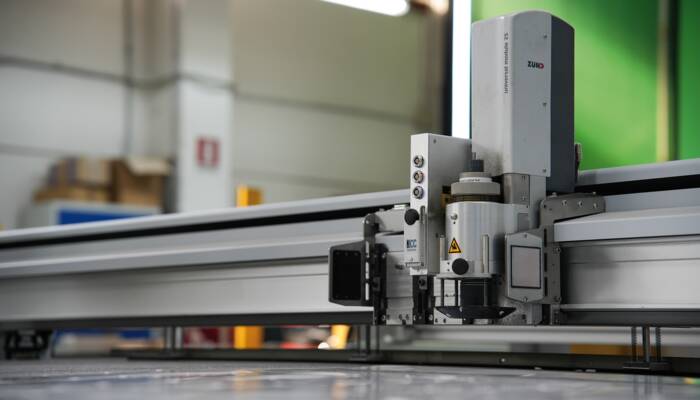 Zund technology and innovation, perfect allies for Isopad's innovation needs
At Isopad, cutting materials has always represented one of the most important phases of the production process, where materializing projects in order to often deliver semi-finished products to customers but also many finished products. Every type of cutting, from traditional dies to laser and water systems, has always been present in the company. But in 2015, thanks to input and a vision from the managing director of Isopad, Dimitri Giannelli, some digital cutting plotters were tested, a technology that is still little used in the world of expanded plastic materials. So here is the first Zund plotter model G3 XL light 3200mm with the ability to process materials up to 110 mm in height, an essential feature for Isopad, which therefore found the Swiss company the only partner at that time capable to satisfy this need.

With the arrival of the first digital cutting plotter, a world opens up to Isopad, represented by great production flexibility, to create from a single prototype to a more important production, with an equal cutting quality from the first to the last piece, and eliminating a series of intermediate processes which lengthened the delivery times to the customer.

"The first Zund was introduced in 2014/2015, with 110 mm working height used for fillers and packaging. In addition to the oscillating blade, it is equipped with a router for emptying the material. This feature has made it a very ductile machine because by placing the material on the machine we immediately obtain the finished product without other steps. The second Zund plotter was installed in 2021, model D3 XL light 3200 mm with double beam and double cutting head, for materials up to 50 mm, for cutting both sheet and web materials. It is a faster machine to accommodate production volumes, equipped with two more powerful routers, which have further expanded the field of use; in addition to making 50mm excavations, it allows you to work on low thicknesses and even compact materials at greater speed", adds Antonio Buffolino, production manager, impressed by the great versatility of these digital cutting technologies capable of replacing different technologies and guaranteeing a great cutting quality on all materials, from thinner to thicker ones, with unparalleled quality and speed, finally also managing to save material thanks to better optimization of cut.

As regards the software part, Isopad already had autocad systems for designing, which together with the management system were interfaced with the plotter, equipped with the basic software proposed by Zund on its machines.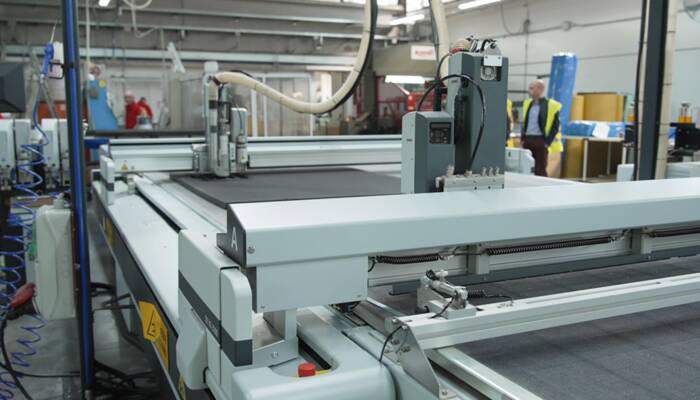 A look at future and growth in packaging
Thanks to the new Zund digital cutting plotters, Isopad has managed to increase the business in its traditional reference markets, refining the product and above all having the possibility of approaching some sectors in which the aesthetic aspect of the product has an important role, such as perfumery or leather goods.
"Technological innovation is part of our DNA, and also in this case the investments made have allowed us to further explore the packaging and packaging market, and we have realized the vastness of this market. In fact, every company may need to create protective or creative packaging for its products and thanks to our production capacity we are now able to satisfy the most complex and elaborated needs", concludes Fabio Cerbai.

The opinion of Aercel, a Sogimi Group company that supplies expanded materials for the building and industrial world on the new D3 XL 3200 double-head plotter
"The new D3 has allowed us to also be able to offer our customers the kiss cut solution which until recently was simulated with a die, without however achieving constant quality. Zund technologies have been a pleasant discovery, although we already knew the blade technology, the D3 presents levels of performance never seen before with very intelligent and intuitive software solutions, as well as the innovative inkjet marking system capable of printing on different types of materials. In the future, we intend to 'stress' it further to discover its limits and understand if two operators could exploit it to its full potential".