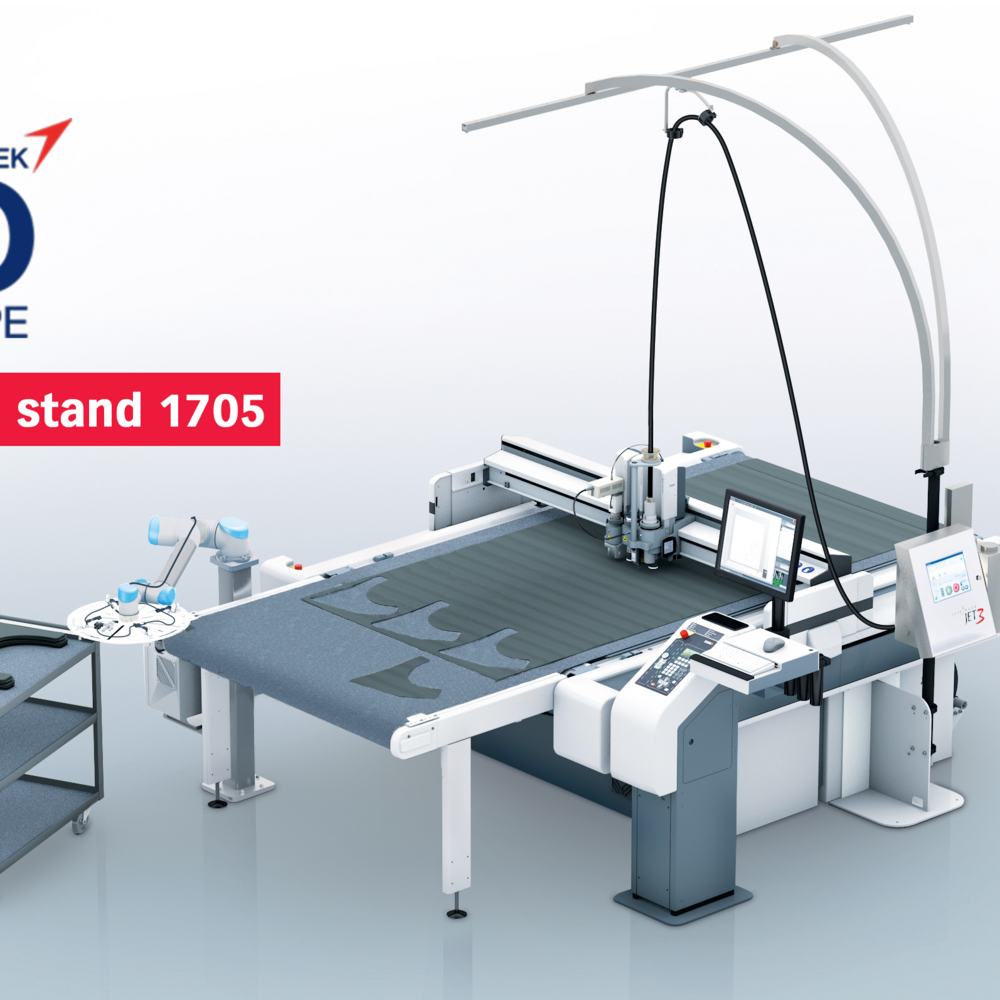 Automation on show for MRO
MRO Europe is one of the largest events of its kind in Europe where airlines, MROs, OEMs, suppliers and industry experts converge to focus on the aviation industry. This year the exhibition will be held at ExCel in London.
At this year's exhibition, cutting systems specialist, Zund, will be demonstrating several key initiatives aimed at improving business efficiency for this sector. Visitors to the event can see examples of live automated cutting solutions on Zund's stand (1705), the company's knowledgeable and experienced technical staff will also be on-hand to answer any questions.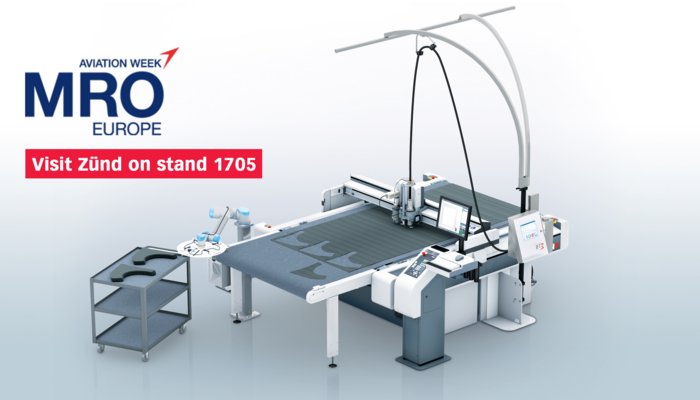 As well as traditional prepreg composite materials, Zund will put the spotlight on special applications at the MRO Europe show. These will include the processing of expanded foam and rubber for gaskets and insulation seals commonly used across various aerospace applications.

A Zund S3 digital flatbed cutter will be showcased with an automated UR robotic arm providing unloading support for all profile cut parts. The UR robot will be equipped with a vacuum end effector to reliably pick the cut parts from the bed, before stacking them in the designated material collation area.
Also on show, will be Zund's Visual Projection System that highlights nested parts on the cutting surface. This solution is ideal for nesting different kit parts or even different customers' parts within the same material nest. The parts can be differentiated by projected colours that operators can then select and stack the cut parts in the correct location every time. Multi kit nesting in a single sheet or roll drastically improves efficiency and material yield, whilst simultaneously minimising human error.

Automation is increasingly important to businesses within the MRO sector because it enables 'lights out' production, running the cutter over multiple shifts around-the-clock, and allowing the operators to be used more efficiently across the business.
Workflow can also be improved with Zund's ZCC software for nesting, also being demonstrated at the event, to further increase material yield. Nested programs can be generated offline prior to production runs to keep the cutting table running, or created directly on the fly if, for example, an emergency customer works order takes precedence.

Visitors are welcomed to visit the Zund stand to discuss their requirements and discuss the most appropriate, bespoke solutions for their specific applications.