Making Shade on Demand
Greece is a tourist magnet, which in no small part is due to its subtropical climate and plenty of sunshine. But so much sun also calls for a good deal of sun protection. And that translates into good business for Remi SA, manufacturer of sun protection systems. The company recently underwent a digital transformation of their cutting room by investing in a Zünd G3 Cutter.
With its countless picturesque islands, Greece is a dream destination for vacationers and a paradise for sun worshipers. But with so many hours of sunshine every day also comes a great need for shade. So it is hardly surprising that this "Land of Gods" is also home to developers and suppliers of sun protection systems. Like Remi SA, for example. For 50 years, this small family enterprise has been busy producing parasols both for private and professional use – for the beach and for backyards, as well as for hotels and resorts. Products that make for an eye-catching addition to outdoor spaces of restaurants and cafés. Remi products are well made and therefore very durable. And above all, Remi products are made individually, sometimes as one-offs, but always to order.
The right combination of technology, know-how and experience
Remi is based in Kalyvia Attica, around 50km south of Athens. Occupying a total space of 6,500m2 and 18 employees, the company manufactures shade systems primarily for the Greek market but also for customers in a number of other European countries.
While making sun protection systems may sound easier than it is, Remi SA has become firmly established in this marketplace and has managed to continually grow its customer base for very good reasons: exceptionally high-quality standards combined with the use of the latest manufacturing technologies and many years of experience. Recently, the company's cutting room underwent a complete digital transformation with the acquisition of a Zünd G3 L-2500 cutting system.
Nowadays Christos Rentoumis is in charge of running the business, while his son Giannis, the "techie", oversees cutting operations, so it's literally all in the family: "Working with your dad at the same company is the most efficient way to learn the job," says Giannis. When asked what makes Remi umbrellas unique, he says: "First and foremost, it's our highly trained and experienced staff that makes all the difference. We have the expertise, experience, and technology to produce umbrellas in every imaginable shape, color, and size – individually and tailor-made. This is what sets us apart from other suppliers."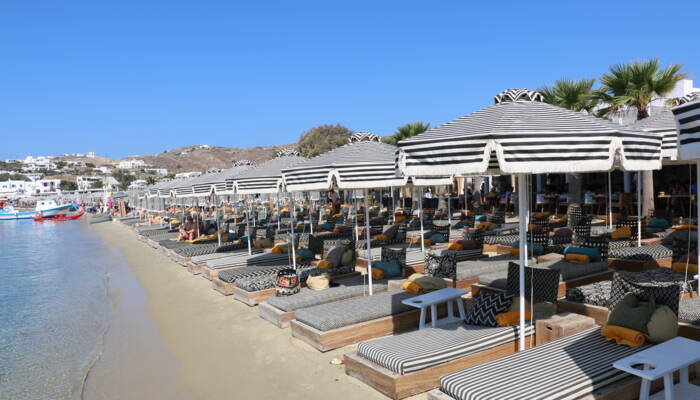 "Even though we are now relying on a single-ply system, we can actually cut faster because of the digital technology involved. Not only that – we have also managed to significantly improve cutting precision and are producing much more economically"
Giannis Rentoumis
Production Manager, REMI SA
The new Zünd Cutter is a gamechanger
Remi produces 300 umbrellas for a large hotel in the same high quality, and just as cost-effectively, as they do a couple of them for e.g. a small café. Each umbrella is developed from the ground up, designed and manufactured to customer specifications. "The time for development and production, but also delivery times – all have become shorter and shorter in recent years. Because of that, the need for technology to increase cutting speed and precision has grown tremendously. The new Zünd G3 cutter constitutes a real game changer. The G3 is the perfect solution for our cutting room. With the Zünd Cutter, we can guarantee a high degree of customization, yet produce efficiently and economically, without compromising cut quality, even at high speeds."
For professional parasols, which can shade over 35m2, multiple parts need to be cut in many different sizes. Manual cutting is no longer an option at this point, and the multi-ply cutter previously in use just could not keep up. "The multi-ply cutter was too slow and just couldn't handle the materials we were using anymore, specifically Sattler technical textiles that consist of spinneret-dyed branded acrylic, developed specifically for outdoor sun protection systems. Not to mention that the multi-ply cutter had simply become too small for our application."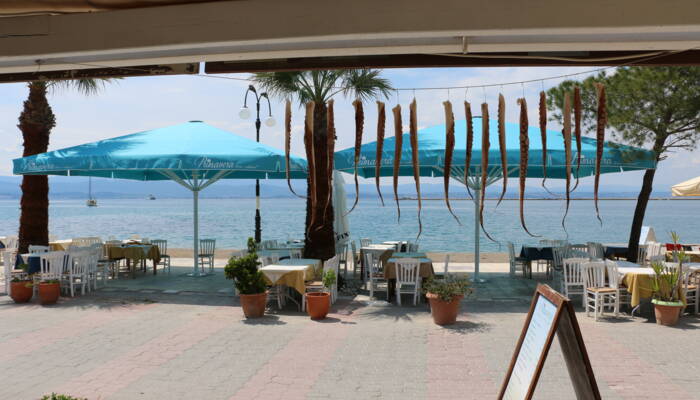 Requirements more than met
With the G3 L-2500, Remi now has the capability to process cutting widths up to 180cm (70 in): "Even though we are now relying on a single-ply system, we can actually cut faster because of the digital technology involved. Not only that – we have also managed to significantly improve cutting precision and are producing much more economically."
So, what about the digital transformation in production, and how does a company like Remi SA benefit from it? "With the implementation of a Zünd G3 cutting system, we have clearly proven how digital technology is contributing to our continued growth and making us even more productive and profitable." But ultimately, even as the "digital native", he wants to give credit where credit is due: "Even though I acted as adviser to my father, he is the one who made the decision and could foresee how such an investment would be sustainable and profitable, and generally make great business sense for our company." Giannis is the one involved in day-to-day operations, overseeing digital cutting. And when it comes to the balance sheet on the new cutting system, he couldn't be more pleased: "We have exactly one employee assigned to cutting fabric. With his previous knowledge of fabric-cutting processes, he was able to operate the Zünd cutter independently after one week, which is a very short training period. This means it took very little time for us to be fully up and running with the new cutting system. Our expectations for the Zünd – faster cutting speed, greater productivity, and consistently high output quality – were more than fulfilled."