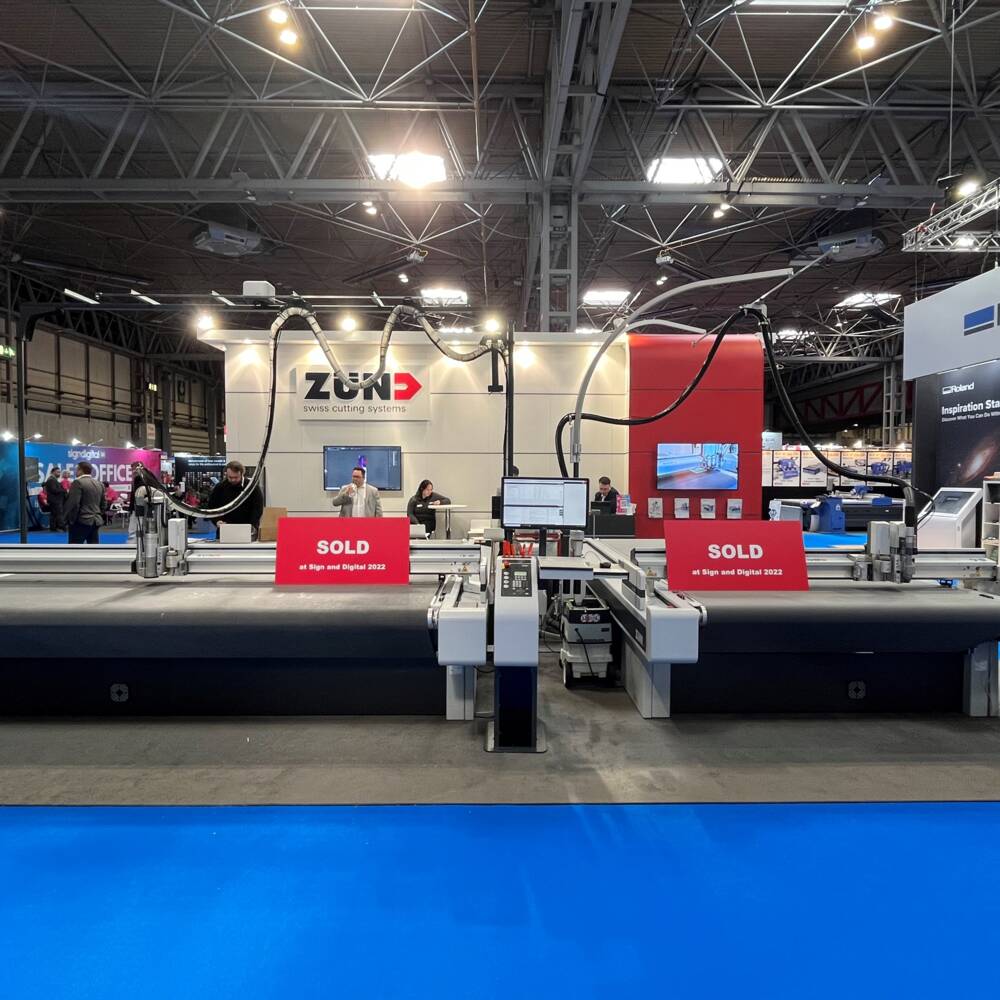 Zund UK secures two cutter sales at Sign and Digital 2022
Zund UK Ltd returned to Sign & Digital at the end of March with a showcase of its precision cutting solutions and advanced software packages for intelligent workflows.
Following the show, Dean Ashworth, Sales & Marketing Director at Zund UK commented: "This year's Sign & Digital event was a very successful show for us. We took an exceptional number of leads and for the first time, we sold both demonstration cutters directly from our stand."
Zünd UK demonstrated two different cutters on its stand: the Zünd G3 3XL-3200 which was purchased by Artisan Signs, and the more compact Zünd G3 L-2500, which was purchased by Widd Signs. Built in Switzerland to incredibly high standards, every Zünd cutting machine is modular and can be retrofitted with new modules, tools and software at any time - enabling customers to future-proof their investment.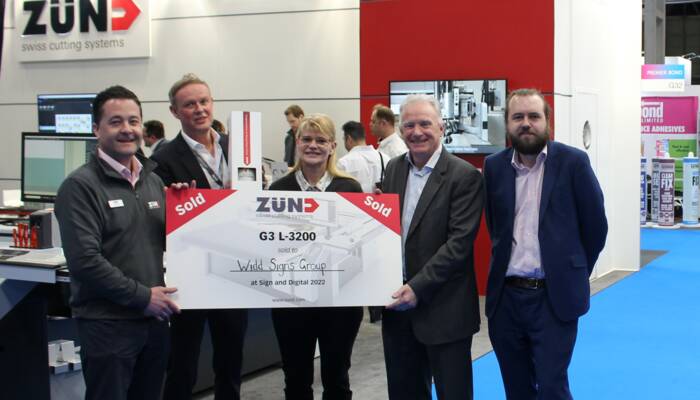 Reflecting on his purchase, Graham Davey, Owner at Artisan Signs said "We have always been impressed with the capability and reliability of our current Zund cutter and when the discussion started about a potential replacement it was only natural to start by seeing what the new Zund line-up had to offer. We had already visited the Zund showroom in St Albans before the show to look at the G3 range and had a full demonstration, so we went to the show knowing that we wanted to purchase one. The show was a good opportunity to finalise the numbers and shake on the deal. The build quality, the reliability, and the breadth of capability that our current Zund has given us has been amazing. We have had our current Zund for 17 years now and it's been an absolute work horse. We've never had any major issues with it and the regular maintenance and service work from Zund has been great."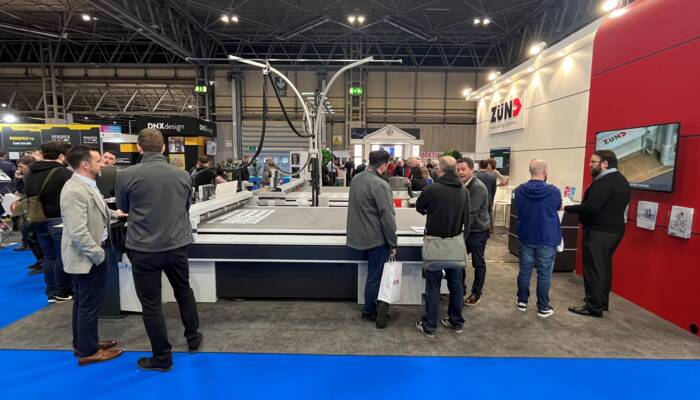 Gary Williams, Managing Director at Widd Signs said " We have invested in the state-of-the-art Swiss-made cutting machine as, in our opinion, it is the best of the best on the market. Renowned for its high precision and efficient cutting capabilities across a variety of different materials, it will enable us to offer our clients an even broader range of services. We're committed to operating as sustainably as possible and the Zund cutter is a proven energy-efficient machine that fits perfectly within our environmental ethos."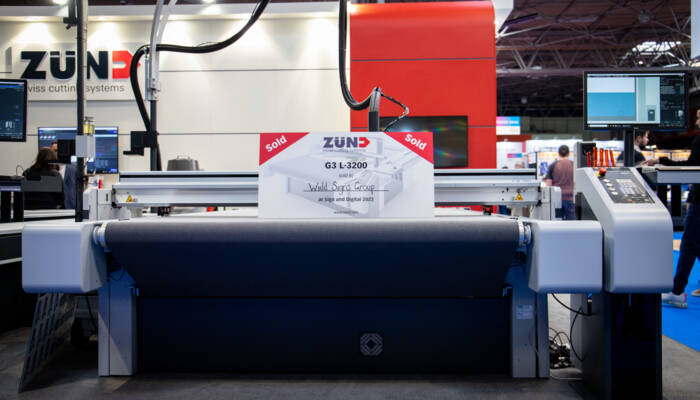 Zund UK also premiered Zünd Connect, a web-based monitoring tool that gathers performance data of integrated cutting systems for calculating overall equipment effectiveness (OEE). Zünd Connect helps the user detect possible loss of workflow efficiency and thus provides important indicators that can be used to further optimise the digital cutting process.