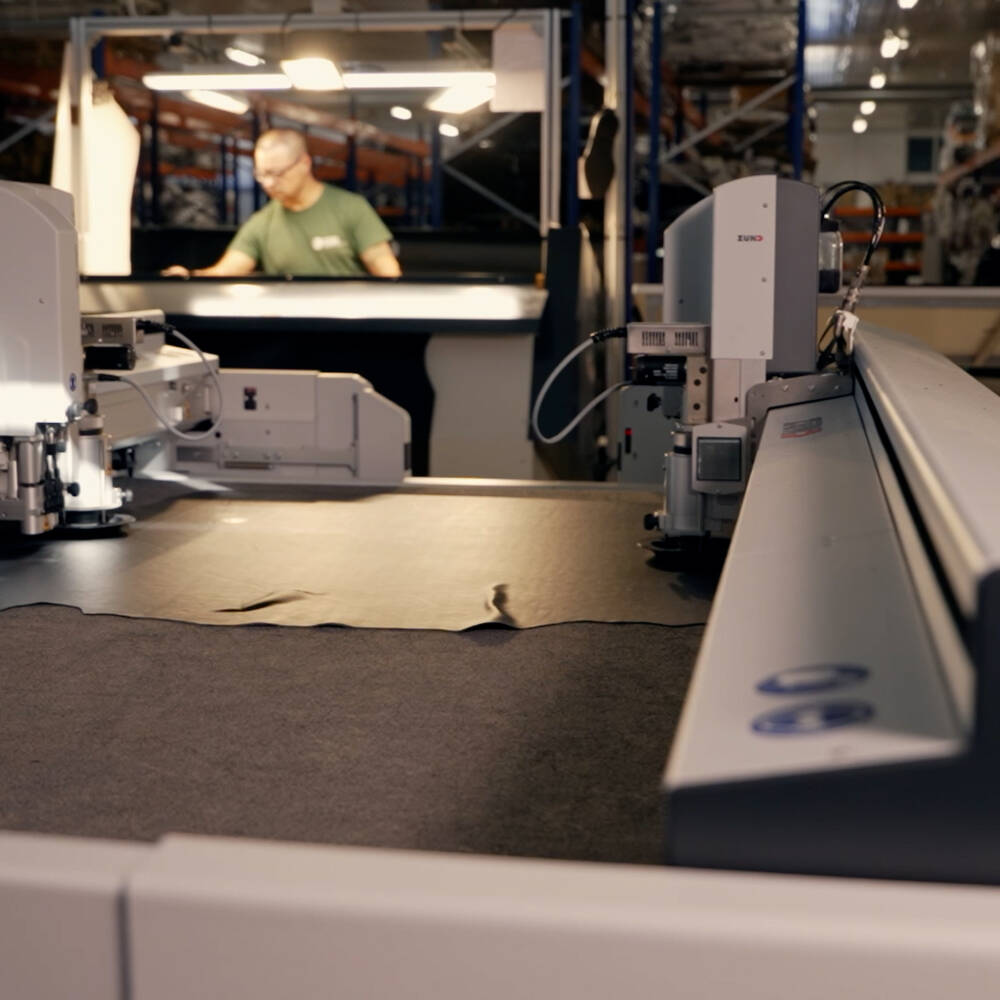 Zünd at Simac – smart solutions for leather cutting
Zünd is set to showcase all aspects of digital, intelligently networked leather cutting at Simac in Milan. Together with software partner Mind, Zünd will be presenting a wide range of innovative solutions for efficient leather cutting.
At the upcoming SIMAC exhibition in Milan – which will take place from September 19 to 21, 2023 – Zünd (hall 18, booth L08) will showcase a wide range of technological innovations for leather-cutting applications. Visitors to the trade show will have the opportunity to experience end-to-end production firsthand and under real-life conditions. Key components of these presentations include a Zünd D3 cutter with dual-beam technology for highly productive cutting of half hides of leather and an L3 cutter for efficient production of high-quality leather goods, accessories, and shoes. Zünd will also be showcasing a Diva digitizing system – an offline solution for digitally capturing, grading, and marking leather hides.
All phases of the workflow are managed using MindCUT. In live demonstrations, Zünd will be presenting various software features together with its partner Mind. MindCUT is an integrated, modular software suite for automating and optimizing leather cutting.
Zünd's cutting solutions are highly modular and offer cutting technology that can be tailored to individual needs. Because of this, it doesn't matter whether you're looking for a compact cutting solution for sample and prototype production, a way to digitalize your short-run production, or a highly automated workflow solution for digital cutting at an industrial level. Zünd offers the perfect technology for every need.
These cutting solutions are the answer to the growing demand for customized leather goods. Digital cutting allows leather-goods and shoe manufacturers to cut prototypes and very small quantities just as economically and with the same high quality as large production runs.