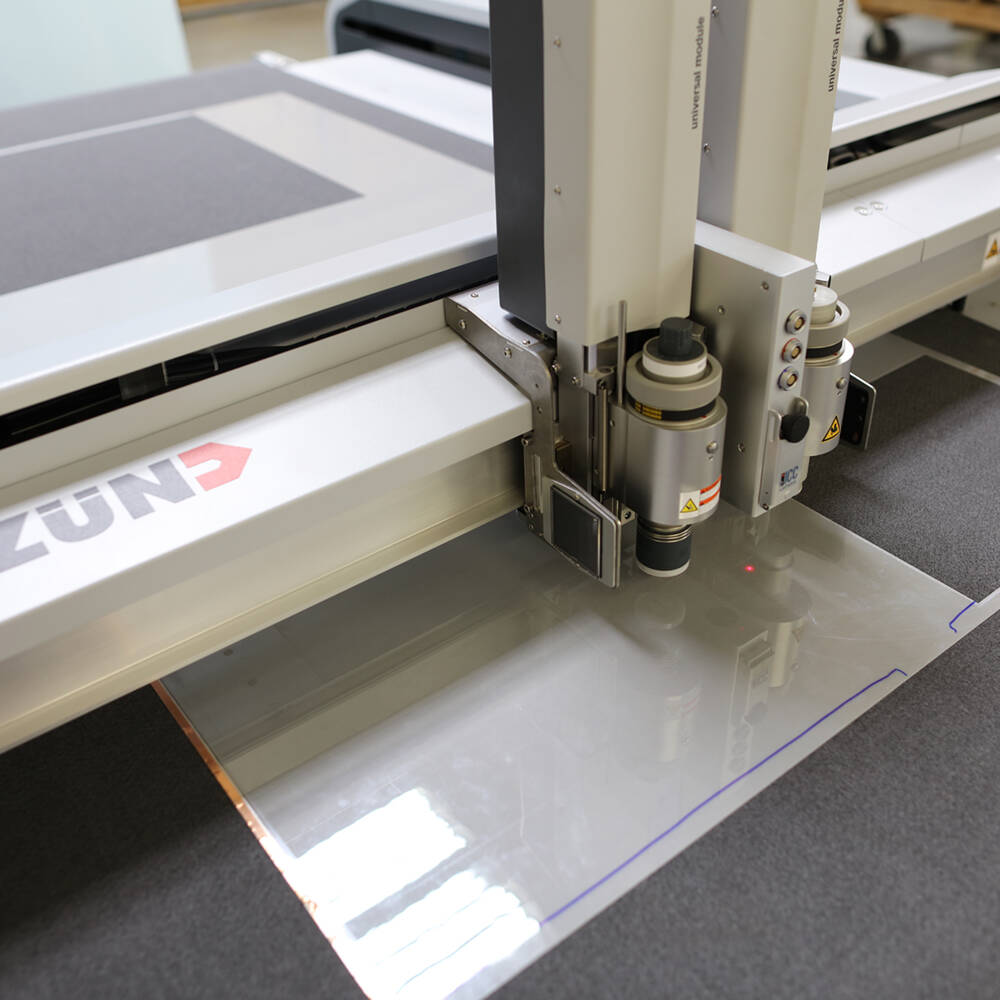 The smart way to do glass
Skyline Design, a glass fabricator and long-time Zünd customer, produces interior and exterior glass products for clients nationwide in corporate environments, hospitality, transportation, and healthcare. Smart Glass is one of Skyline Design's signature products that requires the level of precision made possible by Zünd S3 Digital Cutting Systems.
The creative spirit is an integral part of Skyline Design's 40-year history. It continues to reverberate throughout the company's 150,000-square-foot, in some parts 100-year-old, facility located in the Humboldt Park neighborhood of Chicago, Ill. From its very beginnings, the company has employed and collaborated with artists, photographers, and designers. Skyline Design's innovative development and fabrication processes are now focused exclusively on decorative glass products. They include printing on glass, painting on glass, laminating and etching glass, as well as various combinations of all of the above. The company's mission is to sustainably expand the use of glass with its capacity to improve both the utility and beauty of the spaces we use for work, health, home, study, and play.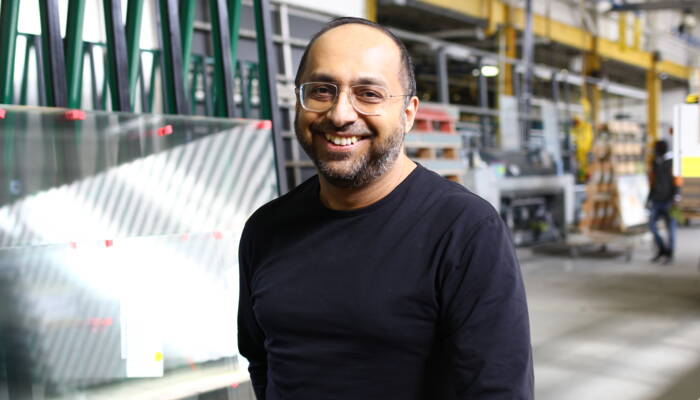 Now you see it, now you don't
Skyline Design offers a full range of decorative products from glass wall art and glass boards to wall-cladding, in addition to a host of solutions for enhancing glass walls and partitions. One of their signature products is Skyline Design LCG® Smart Glass that turns transparent or opaque—providing full privacy—at the push of a button. The technology behind this innovative product is Gauzy Polymer-Dispersed Liquid-Crystal adhesive film, which is also where the Zünd cutter comes in. Says Vipul Bhagat, President: "As one of a select few authorized Gauzy users and installers in the U.S., we needed to find a way to avoid all the difficulties and lack of control associated with importing and stocking this material in precut sizes. Luckily, we knew who to call!" Skyline Design reached out to Zund America for recommendations on the latest digital cutting solution best suited for this specialty application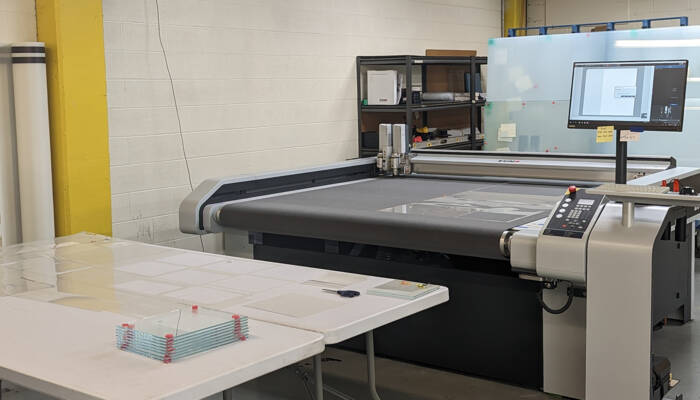 Precision cutting with Zünd S3
The difficulty with Gauzy film is a tendency to delaminate along the edges during the cutting process. While this is not a problem in the waste on the outside of the cut line, the product itself needs to remain perfectly intact. Both the kiss-cuts and through-cuts required on each panel need to be very clean and precise to work well with the electronic components added in a subsequent stage. Through testing at Zund America's extensive Customer Experience Center in Oak Creek, Wisc., the Application Team figured out the Zünd S3 L-1600 configuration, as well as the specific cutting tools, methods, and parameters that would perfectly meet Skyline Design's production requirements. Trading in an older Zünd PN system made the upgrade to the latest Zünd technology and workflow automation very affordable, and ever since the installation in November 2022, the company has taken full advantage of their expanded, on-demand manufacturing capabilities.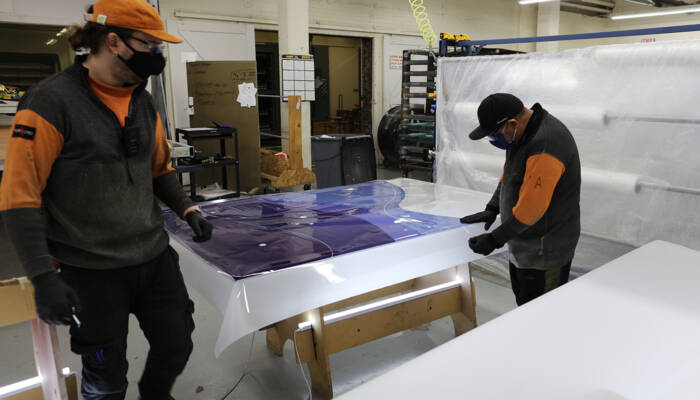 Cut to: the future
As with any creative endeavor, especially those facilitated by Zünd, the sky is the limit! Skyline Design continues to explore new materials and ways to further expand their product line and fabrication methods, along with other inner-layer materials currently being cut or trimmed by hand. Concludes Bhagat: "We cannot wait to benefit even more from the versatility and expandability of the Zünd S3. Who knows, we may even add tools for making our own custom boxes to facilitate shipping smaller pieces and samples."