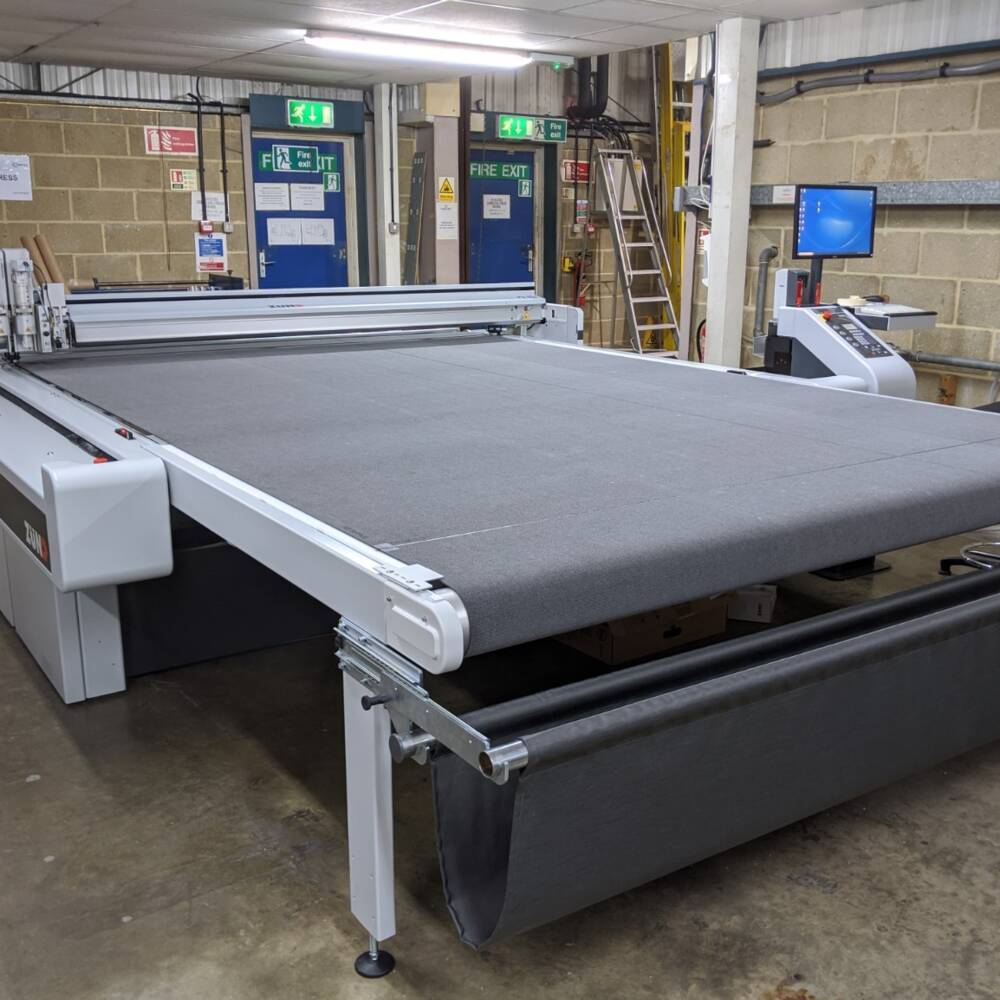 Talley Group transforms cutting process from analogue to digital
Talley Group Ltd, specialists in pressure relieving mattresses and cushions in the medical industry, recently took delivery of their new Zünd G3 XL-1600 digital cutter to move from analogue to digital cutting.
Based in Hampshire, South of England, The Talley Group Ltd is a specialist in the design and manufacture of Medical Devices including pressure relieving mattress products. The company offers a full range of mattresses to meet different patients' needs nationally and internationally. The Quattro range is the company's flagship pressure relieving product group, using innovative features and a unique 1-in-4 cell design.
Talley products are all registered as Class II Medical Devices. Classifying products in this way means that the Talley Group are regularly audited by an external notified body. This ensures that all documentation associated with any Talley products are independently verified and all claims of device safety and performance are validated based on appropriate scientific data and clinical evidence.
In mid-2019, the company looked at optimising the process efficiencies of manufacturing its flagship product, the Quatro Range. As demand continues to increase for their products, the Talley Group knew that further investment was needed.
After speaking to Zund and other companies, the Talley Group decided to investigate the Zund solution further. They were particularly impressed with the open interfaces Zund offers, which allows for the implementation of a Zund Cutter very easily into their existing production workflow. They visited the Zund demonstration facility in St Albans and were able to seamlessly cut and test their own materials. This gave a true reflection on how this digital cutting technology would drastically increase their productivity, together with consistently achievable precision.
Operations Director Kevin Mearns said – "Having visited the Zund demonstration facility in St Albans, we were sold on the cutting speed and precision the Zund cutters offered. We saw the Zund investment as both powerful and future proof due to its modularity. We also have a state-of-the-art, R&D facility and extensive engineering suite focused on our passion for developing new and innovative technologies within our field of expertise and we strongly believe the Zund will play a vital role in keeping us innovative".
Since the Zund Digital Cutting system was installed, the operators and employees have quickly come to realise the huge benefits of their new Zund cutting technology. They can see the capabilities and versatility their new investment offers and embrace the new technology. The Zund has really shown what it is capable of, especially in the current climate where the Talley production team have been working at increased capacity levels.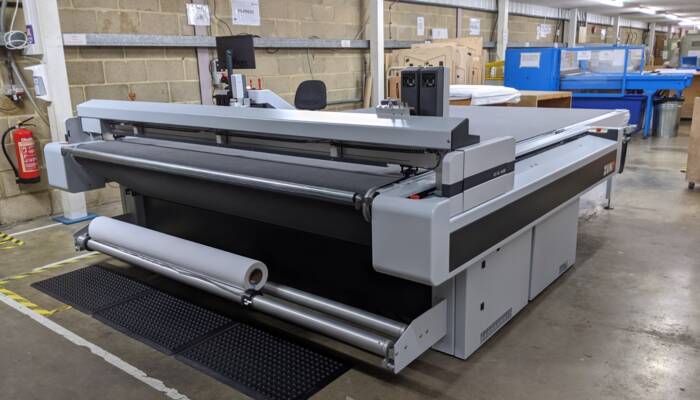 "At Zund UK, we are always delighted when we help growing companies such as the Talley Group realise their production capabilities through the introduction of our digital flatbed cutting technology. We're confident that Talley Group's recent Zund G3 XL-1600 investment will revolutionise their business and we will support them every step of the way"
Dean Ashworth
Sales and Marketing Manager Zund UK Ltd