Widd Signs increases productivity with Zund Technology
Widd Signs, one of the very first sign manufacturing companies in the UK has increased production by 300% thanks to their latest Zund investment.
Founded in 1888 by award winning sign-writer Arthur Widd, WIDD is one of the most respected architectural and interior signage and brand design firms in the world. Widd Signs was originally established in Bradford and quickly became a bustling family business with Arthur employing most of his family. Today Widd Signs continues the great tradition of innovating and creating breakthrough designs and signs for businesses dedicated to achieving excellence in their brand communications and customer experiences.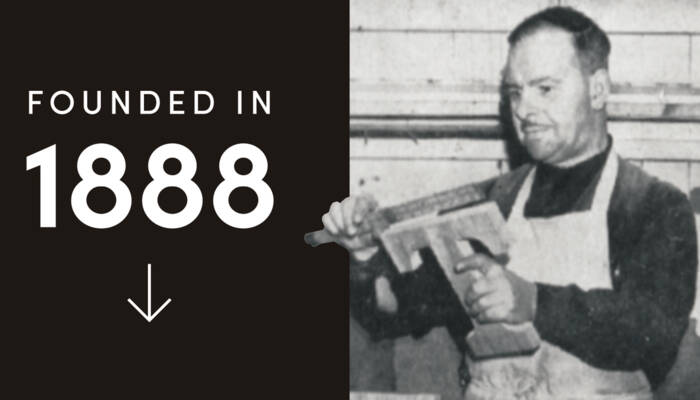 Gary Williams, Managing Director at Widd Signs said "Widd Signs is accredited as being one of the original signage companies in the U.K. Widd saw the opportunity and with great vision created what is today recognised as one of the founding signage businesses for the industry. One of the original sign companies you might like to say."

Earlier this year, Widd Signs purchased a Zund G3 L-2500 from Zund UK at the Sign and Digital 2022 Birmingham trade show. Gary said "Zund is well known within the industry as the leading provider of digital cutting technology, we've followed them for a while and did our research to ensure that this machine was the most technically advanced and appropriate cutter to further enhance our manufacturing capabilities. Having visited the St Albans demonstration centre, we saw the versatility, speed and accuracy that the Zund cutter offered, and we were convinced that this was the right machine to invest in."

"The Zund Cutter gives us a potential production increase of circa 300% combined with excellent quality and finish"
Gary Williams
Managing Director
Reflecting on the purchase Gary added: "We have invested in the state-of-the-art Swiss-made G3 L-2500 cutting machine as, in our opinion, it is the best of the best on the market. Renowned for its high precision and efficient cutting capabilities across a variety of different materials, it will enable us to offer our clients an even broader range of services. We're committed to operating as sustainably as possible and the Zund cutter is a proven energy-efficient machine that fits perfectly within our environmental ethos."
Looking at the benefits of adding Zund to the existing Widd Signs workflow, Gary commented "The Zund Cutter gives us a potential production increase of circa 300% combined with excellent quality and finish. Another stand out feature, is the PrimeCenter software and the ability to set artwork with cutting technology for speed and accuracy."