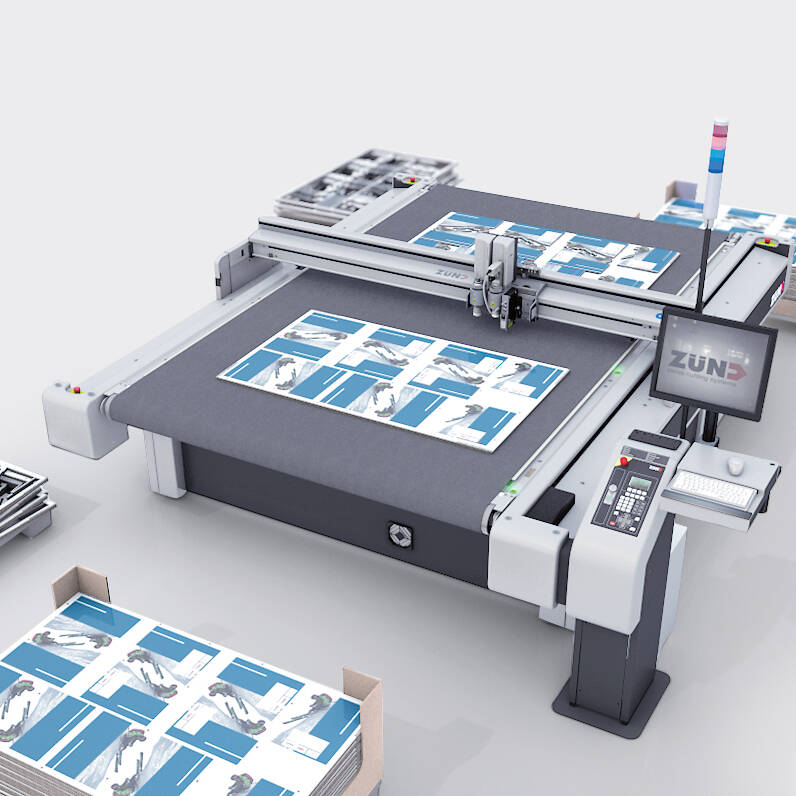 Back to overview
Tandem operation
In tandem operation, loading/unloading and processing can occur at the same time.
Productivity
Increase your productivity
While the operator loads material on one side, the cutter continues operating on the other. This setup increases efficiency, keeps idle time to a minimum, and maximizes throughput. In a tandem setup, the working area consists of two vacuum plates that can be switched on and off independently of one another. Each side of the working area is equipped with controls for switching the vacuum on/off and for resuming production. Once the material is loaded, the vacuum can be re-activated on that side of the cutter. Once the material is properly loaded, the operator pushes the release button so processing can continue.
All benefits at a glance
Saves time, increases productivity 
Reduces idle time to a minimum
Simple, ergonomic operation
The vacuum width is adjustable on both sides across the entire working area
Available for cutter sizes: M-2500, L-2500, L-3200, XL-3200, 2XL-3200, 3XL-2500, 3XL-3200