Zünd G3 Cutter
Back to overview
G3 Digital Cutter
Uncompromising performance & precision: The Zünd G3 flatbed cutter is extremely flexible thanks to a modular cutter concept.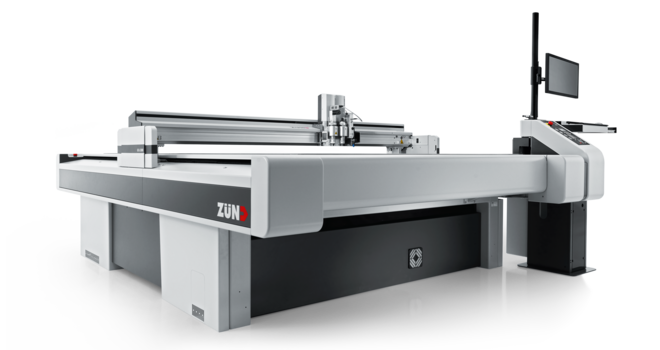 Schedule a live demonstration
Flexible
Modular design for maximum flexibility
The extraordinary modularity of our cutting solutions is truly unique. You can always make your Zünd G3 system adapt to new requirements with modifications and upgrades. Zünd's modular design concept lets you put together a tailor-made cutting solution configured to meet specific production needs. Zünd cutters are a safe investment and offer maximum value retention.
G3 cutter overview
The 11 different cutter sizes of the G3 line let you select the perfect machine size for all your production needs – no matter the area of application, product, or whether you produce small runs, large runs, or prototypes. Our digital cutting systems are intelligent, efficient, and ready for the future.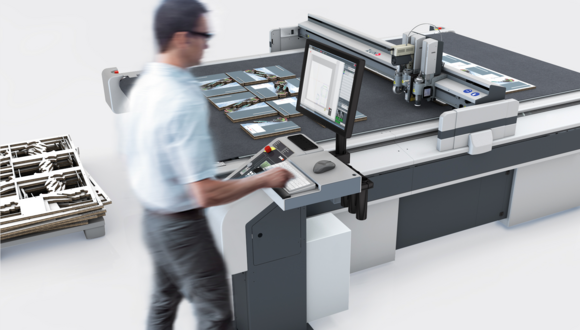 The G3 construction and design are tailored to the needs of our customers. Simple, user-friendly and ergonomic operations are the result. The intelligent safety features of the G3 actively support the operator and interfere only when absolutely necessary.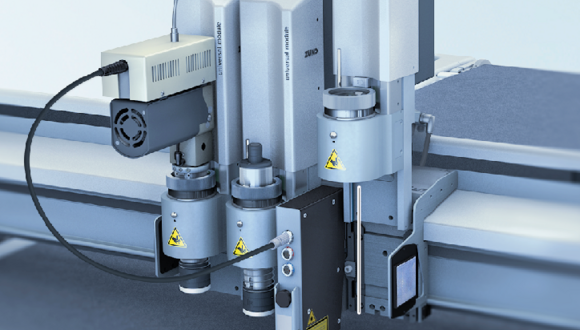 Zünd's distinctive modular design is truly unique and allows you to configure the required tooling in a few quick, easy steps. The resulting flexibility lets you react instantaneously with modifications and upgrades to changes in production requirements, saving you both time and money. The G3 cutting system is a safe investment and offers maximum value retention.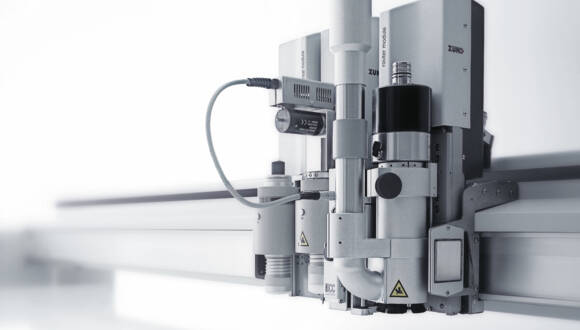 The G3 flatbed cutter is a precision machine. With innovative technology behind everything from drive systems to blades, all components are perfectly coordinated. Produce your jobs at the highest quality level, economically and efficiently. Your customers will be thrilled with the results.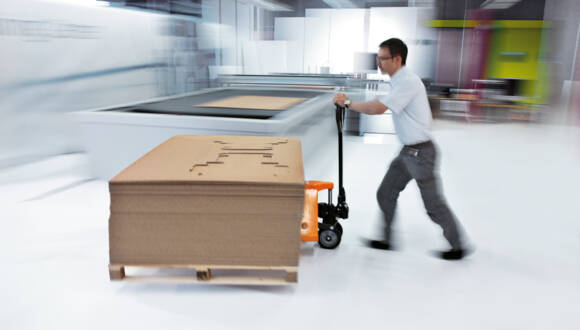 The overall productivity of the G3 cutting system is unrivaled. We achieve this through the use of intelligent control technology, robust machine components, and sophisticated cutting technology. All components are perfectly coordinated.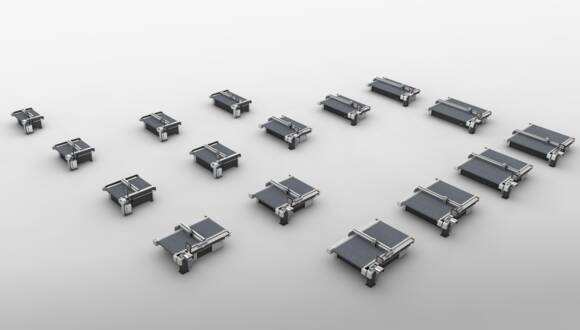 The price-performance ratio of the G3 cutter series is outstanding. We use only the most modern technologies and highest-quality components. The flexibility, reliability, and quality of the G3 cutter cannot be matched by any competitor in the industry.
G3 cutter sizes
Choose from 11 different sizes to select the perfect machine for your application.
Zünd G3 – perfection is in the details
Zünd cutters are high-precision machines. All components – from drive system to cutting blade – are designed and manufactured to work together perfectly. This lets you produce efficiently and wow your customers with perfect results.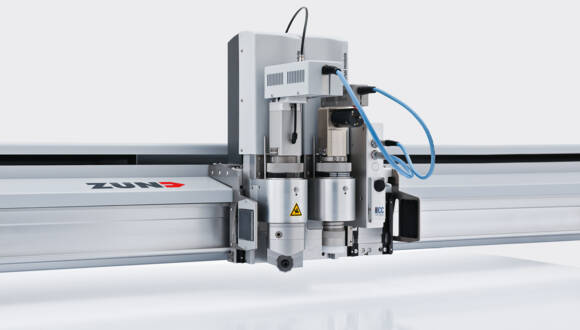 Define which functions your G3 cutter has to perform and configure your modular Zünd tooling accordingly.
Quick, precise, time-saving: The setup for knives, router bits, and creasing wheels occurs through a fully automatic initialization system. Manual adjustments for determining proper cutting depths are no longer necessary. The ITI Initialization System makes the process quick and precise.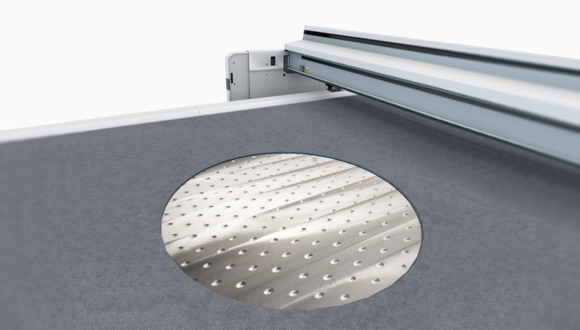 Energy-efficient vacuum turbines ensure reliable material hold-down during the cutting process. The vacuum area is divided into zones, which can be switched on and off individually across the width of the machine.
On a G3 cutting system, you can process materials up to a thickness of 110 mm/4.3 in. Depending on your requirements, the G3 can be configured with a beam height of 60 or 120 mm/1, 2 or 4 in. This means more flexibility and versatility in your production workflow.
The automatic router bit/tool changer ARC dramatically reduces set-up times and simplifies tool handling. The magazine can accommodate up to eight different cutting, polishing, or engraving bits. The bits needed for processing are automatically removed, clamped, initialized, and cleaned after each use. The ITI initialization system checks the zero point after each tool change, ensuring perfectly consistent routing depths.
Media
Tutorials & impressions
Modular, flexible, and adaptable high-performance modules
The right modules for every application.
Tool concept – ingeniously versatile
Select the Zünd tools that will make up the perfect G3 cutter configuration for you.
G3 material handling
G3 Modular material-handling solutions
Questions?
Contact us for more information, for scheduling a demonstration, and for anything else you might like to know about digital cutting.
Convincing arguments
for Zünd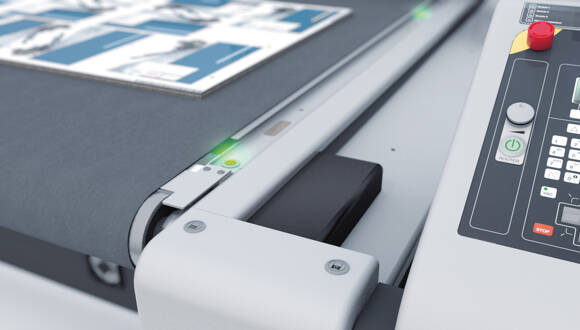 The safety of your investment is important to us. You can easily and cost-effectively retrofit a Zünd cutter any time you please. Configure your digital cutting system according to your specific needs. We will gladly help you assess your current and future production needs and advise you on a configuration that is tailor-made for you.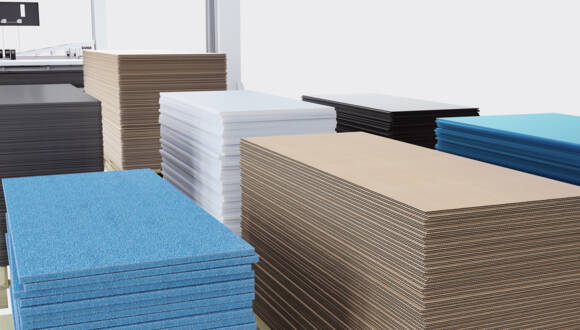 Digital cutting increases your productivity in many ways. Reduce set-up times, optimize repeatability, increase cut quality. Whether you are producing batch size 1 or in high volume no longer matters. You become more flexible in order planning and processing, can make changes quickly and economically, on the fly. Zünd cutters are easy to integrate in your digital workflow. Converting to digital cutting creates transparency. It provides relevant data on performance and productivity so you can make the right decisions.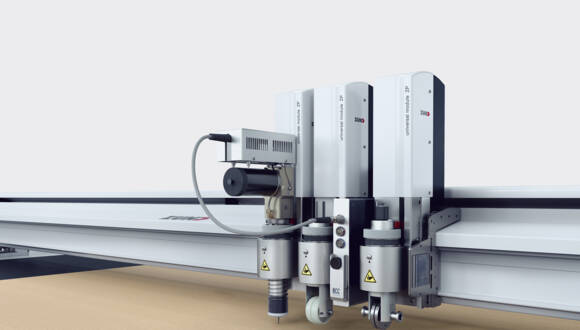 Digital cutting allows you to expand and differentiate your product offering at any time. New applications, new materials, new services - the wide selection of tools and functionalities gives you more latitude. You can offer an even broader spectrum of choices and solutions to meet your customers' needs. Even some that you may not currently have on your radar.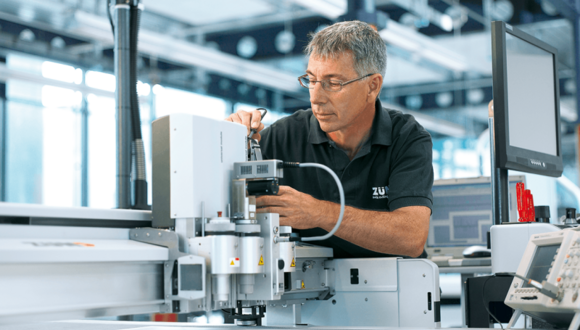 Precision is an integral part of the DNA of our cutting systems. Zünd cutters are precision equipment. All components - from drive system to blade - are coordinated in every aspect. Zünd cutters offer exceptionally high precision and repeatability in the cutting process.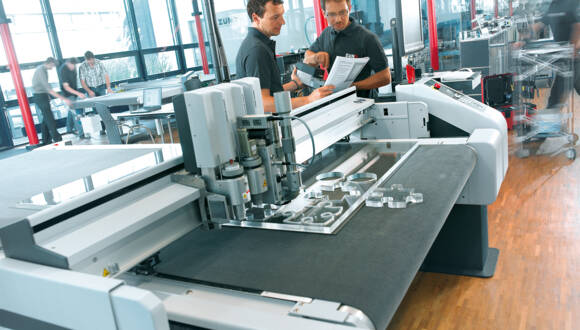 Their open architecture makes Zünd cutting systems easy to integrate in a wide variety of production workflows and software environments. You decide for yourself what your workflow should look like.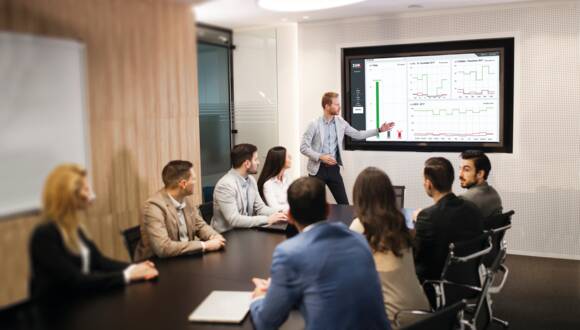 Fabric or acrylic, cutting, creasing, or perforating - Zünd cutting system impress with their flexibility. The wide range of materials and processing methods make Zünd cutters almost universally applicable. And it helps you better cope with increasing numbers of short runs and customer demand for customization and personalization.
Time is money - intuitively structured control software and short training times are a must. This is where Zünd software tools make a significant contribution. They are intuitive, easy to learn, and support the user throughout the production process.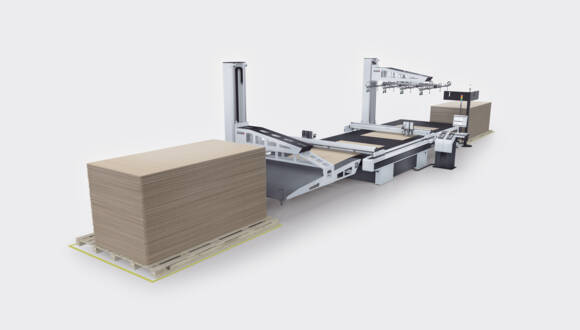 Process automation is the path to efficient and economical digital cutting. Zünd offers the right automation solutions for every step of the workflow - from material transport and tool handling to registration and material capture and the removal of cut parts.
Innovative technology, robust construction, and minimal downtime guarantee low maintenance costs and high reliability. Zünd cutters are a safe investment and offer maximum value retention.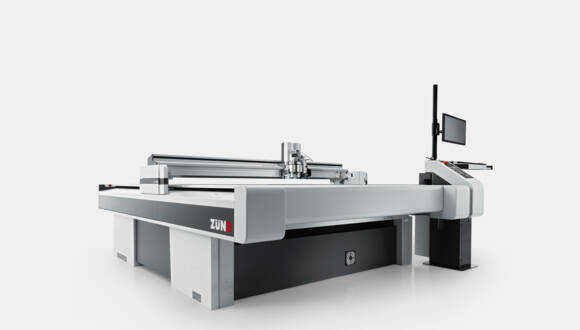 Swiss quality in design and build – this means above all that we rely on solid engineering driven by innovation. This results in highly robust and extremely durable cutters. Reliability in every sense of the word.
The tools that come with our machines are developed by Zünd as well and are equally robust. We put them through the same rigorous quality and performance assessments before adding them to our lineup. This gives you the assurance that the tools and the cutter are a perfect match.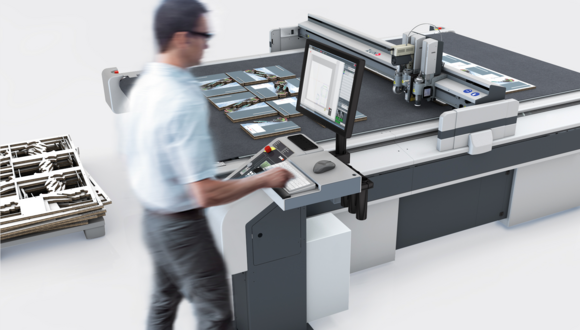 Since its foundation in 1984, Zünd has accumulated a tremendous amount of experience in digital cutting. All this expertise in digital cutting technologies and many different applications are the perfection foundation for developing cutting solutions that will help you gain a competitive advantage. We know the challenges you are facing. And if you think we do not, we would love to hear from you!