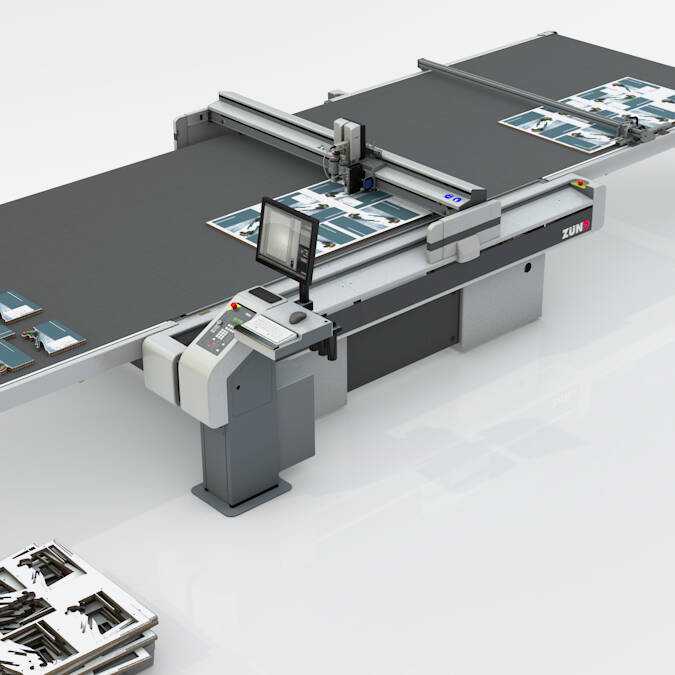 Back to overview
Semi-automated production
Boards are manually placed on the rear cutter extension using a sheet-positioning device.
Semi-automated production
The board loading device serves as a mechanical guide for the exact alignment of manually fed board materials. It is always used in combination with a cutter extension. This allows the boards to be placed onto the conveyor belt while the material is being processed on the cutter working area. If an additional cutter extension is used in the front, this serves as the unloading area. Thus, loading and unloading can take place during production.
All benefits at a glance
Load/unload without interrupting production
Precise alignment of boards with automated positioning system
Available only in conjunction with rear cutter extension