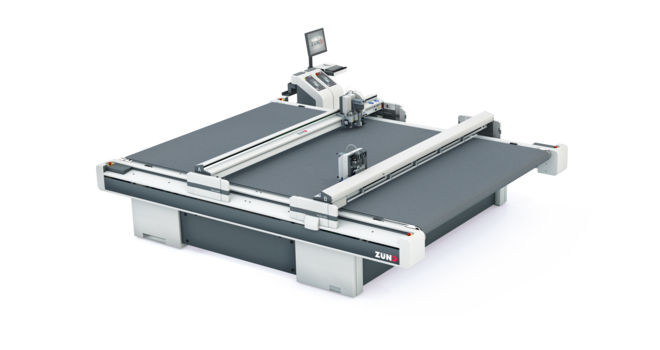 Schedule a live demonstration
Perfection in every detail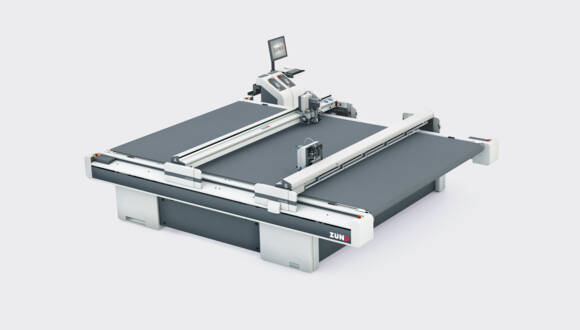 The D3 has two beams that operate independently. Depending on the job, this can double your productivity. The intelligent cutter controller allocates the work optimally to each of the two beams.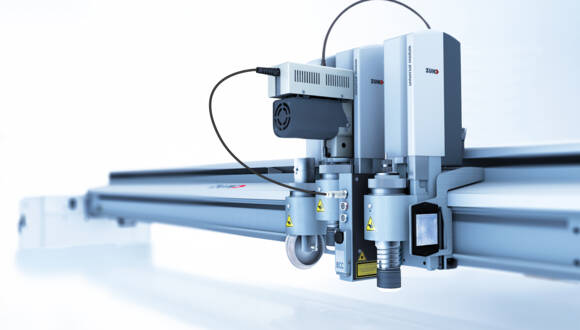 You have the flexibility to choose precisely the tools you need for the job at hand. Combine the required tools based on your specific requirements. You can equip the D3 with up to three different tools per beam.
The setup of of knife-cutting, routing, and creasing tools occurs fully automatically. The ITI Initialization System makes the process quick and precise.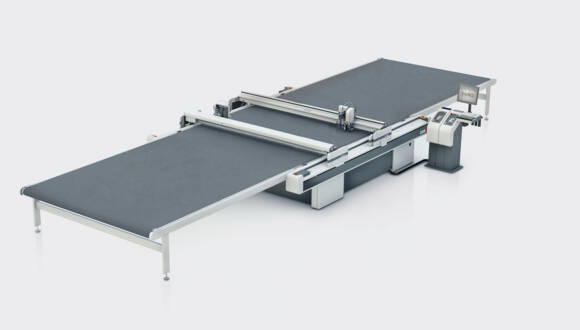 Configure the D3 according to your specific needs, with cutter extensions and/or material-handling solutions. Just like the cutter, all these options were designed with an eye towards ergonomics. The cutter is easily accessible from all sides, which ensures an efficient production workflow.
Geared for performance
Two beams, twice the performance
With its innovative dual-beam system, the D3 sets new standards in performance. The two beams can each be equipped with up to three different modules, instantly doubling the throughput. The cutter controller optimally allocates the jobs to each of the two beams, ensuring maximum productivity.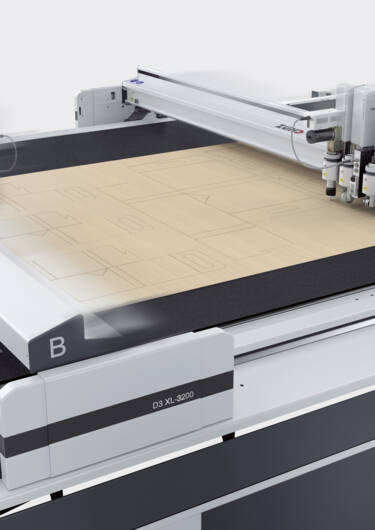 D3 overview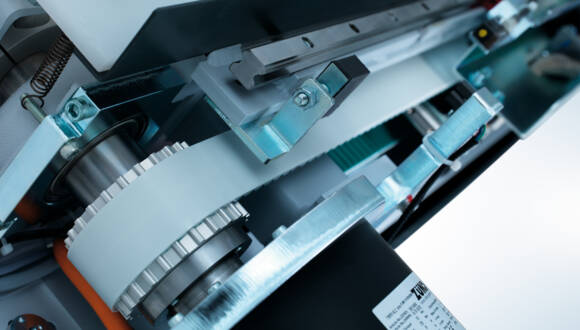 With its dual-beam system, the Zünd D3 delivers the ultimate in productivity. Because of its powerful, rugged design, the D3 lives up to its true potential in industrial environments.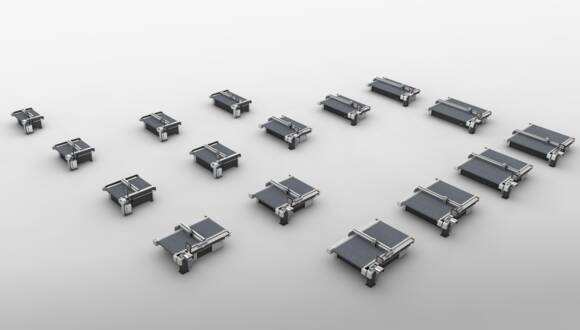 The D3 Cutter is a precision machine. From innovative drive system to blade, all components are perfectly coordinated. Produce your jobs at the highest quality level, economically and efficiently. Your customers will be thrilled with the results.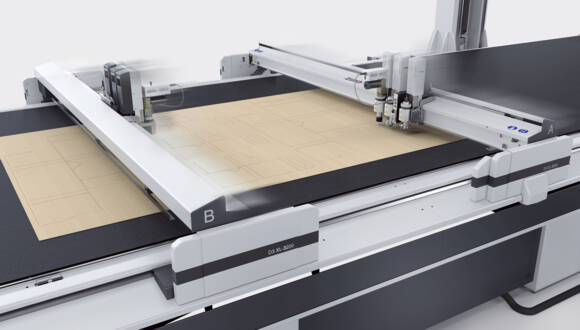 The extraordinary modularity of our cutting solutions is truly unique. You can always make your D3 cutting system adapt to new requirements with modifications and upgrades. Zünd cutters are a safe investment and offer maximum value retention. Zünd's modular design concept lets you put together a tailor-made cutting solution configured to meet specific production needs.
The price-performance ratio of the D3 cutter series is excellent. We use only the most modern technologies and highest-quality components. The flexibility, reliability, and quality of the D3 cutter cannot be matched by any competitor.
D3 material handling
Modular material-handling solutions
Media
The Zünd D3 cutter in action
Reliable and productive - Zünd high-performance modules
Sorry, no suitable results found for these filters.
Ingeniously versatile
The Zünd tool concept
Sorry, no suitable results found for these filters.
D3 cutter sizes
Choose from four sizes to select the perfect machine for your application
L
Width (in mm)
1800
Length (in mm)
3200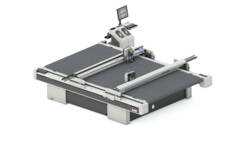 XL
Width (in mm)
2270
Length (in mm)
3200
2XL
Width (in mm)
2740
Length (in mm)
3200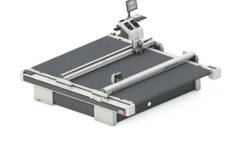 3XL
Width (in mm)
3210
Length (in mm)
3200
Questions?
Contact us for more information, for scheduling a demonstration, and for anything else you might like to know about digital cutting.