Back to overview
S3 Digital Cutter
Compact, flexible, and economical: The Zünd S3 cutting table is extremely fast thanks to smart technology.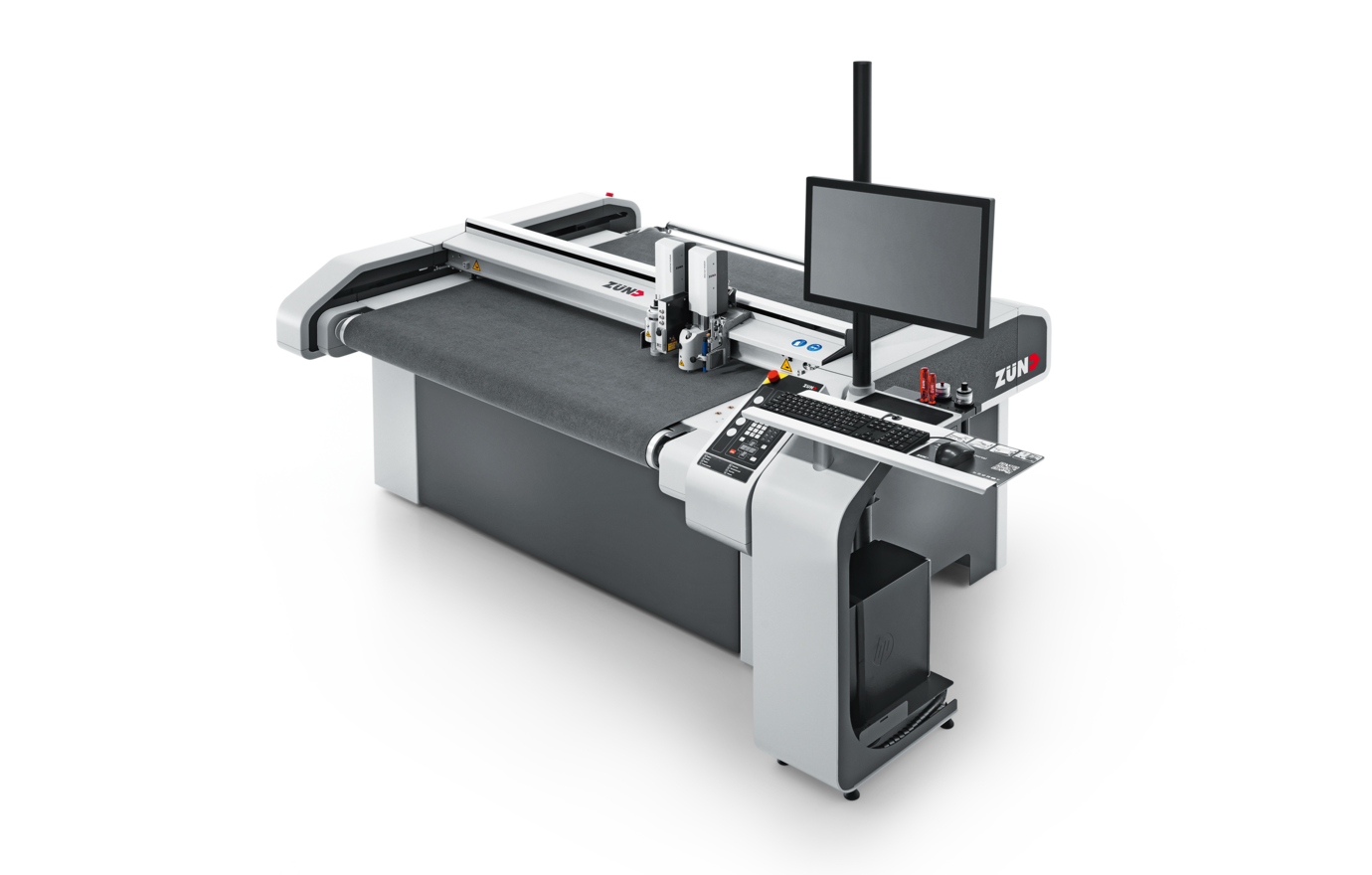 Schedule a live demonstration
Flexible
Modular design for maximum flexibility & speed
Our cutting solutions are well known for their extraordinary modularity. The super-fast S3 line of cutters is no different – it can be changed, expanded, and upgraded any time to meet new requirements with the modular tool and material handling systems. Zünd's modular design concept lets you customize a cutting solution according to your specific production requirements.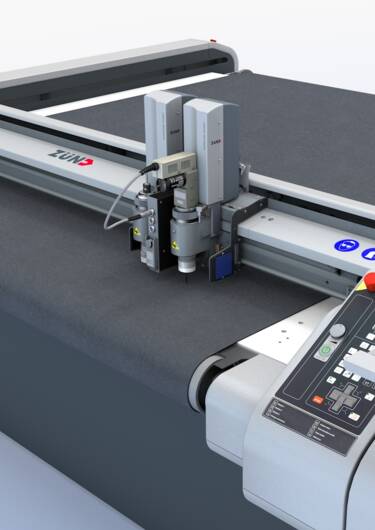 S3 Cutter overview
With 6 different cutter sizes, the S3 line lets you select the perfect machine size for all your applications. Our digital cutting systems are intelligent, efficient, and ready for the future.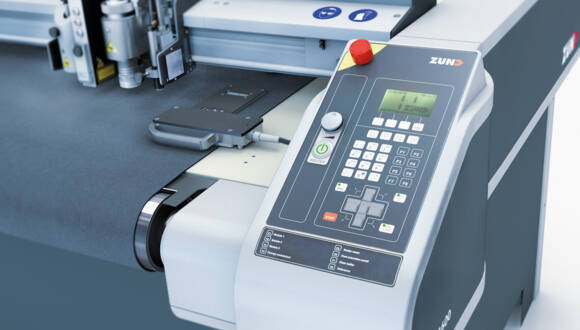 The construction and design of the S3 are tailored to the needs of our customers. Simple, user-friendly, and ergonomic operations are the result.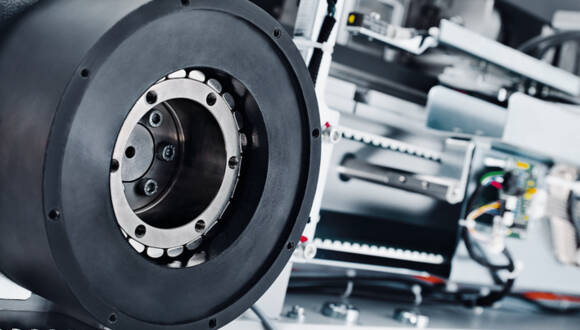 The S3 digital cutter is fast. The basis for the S3's outstanding productivity are intelligent control software, a fast drive system, and cutting technology perfected over many years. Zünd tools optimally designed for use on the S3 complete the system.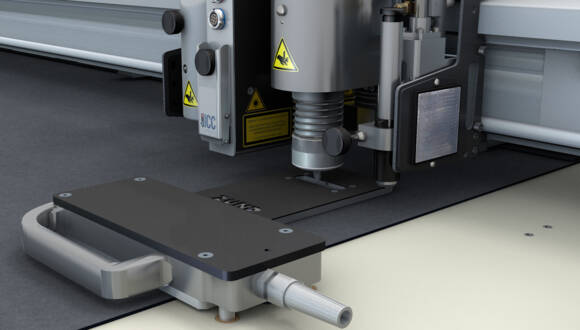 The S3 multi-functional cutting system allows for many and variable cutting processes. With the addition of sophisticated material handling solutions, you can increase production capacity many times over.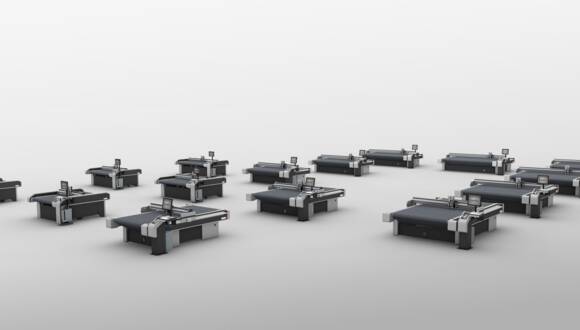 The price-performance ratio of the S3 cutter series is excellent. Only the most modern technology and highest-quality components are used. The flexibility, reliability, and quality of the S3 cutter cannot be matched by any competitor.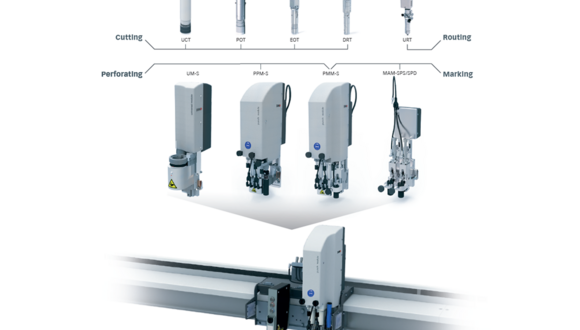 Zünd's distinctive modular design is truly unique and allows you to configure the required tooling in a few quick, easy steps. Our cutting systems are a safe investment and offer maximum value retention.
S3 cutter sizes
Choose from 6 different sizes to select the perfect machine for your application
Zünd S3 – fast, compact, safe
The S3 is fast, compact, and complies with the highest safety standards. Innovation distinguishes every aspect of Zünd cutting systems. This solution is a true Swiss quality product – uncompromising in precision and design! It lets you produce efficiently and wow your customers with perfect results.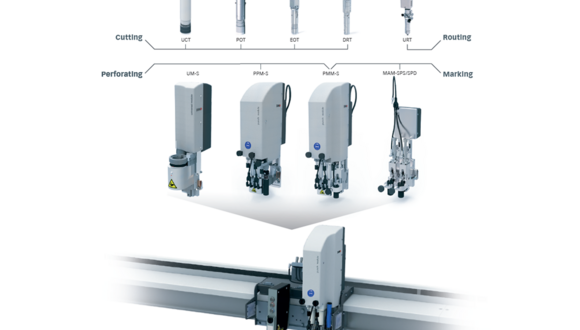 You have the flexibility to choose precisely the tools you need for the job at hand. Combine the required tools based on your specific requirements. You can equip the S3 with up to two different tools.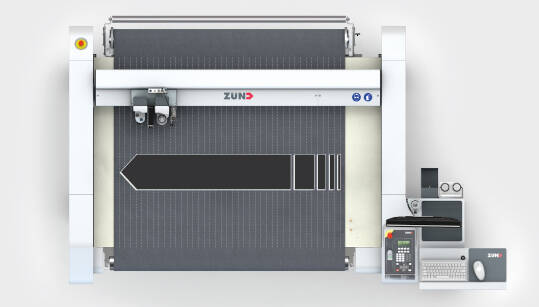 The S3 features an acrylic vacuum plate. The vacuum holds down the material and is steplessly adjustable across the width of the machine. An energy-efficient vacuum generator provides optimal hold-down.
Automate picking and sorting of cut parts with a collaborative robot. This enhances the level of automation of your cutting solution and increases productivity. The collaborative robot requires no cage or other protective devices.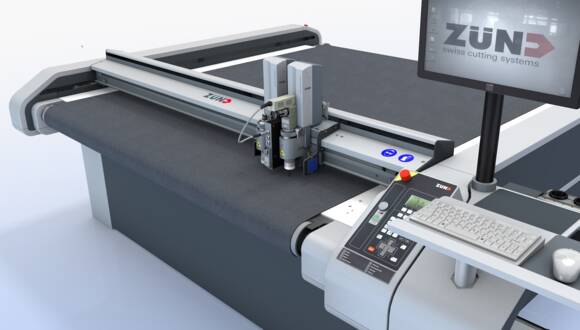 The intelligent control technology behind the S3 is particularly impressive. It delivers exceptional performance by combining carefully optimized cutting technology with a precise, maintenance-free drive system.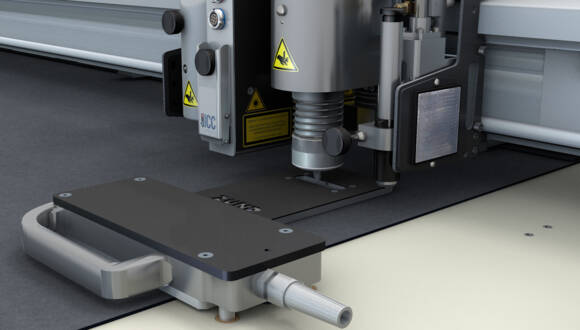 An automated initialization system is used for tool setup. It helps the cutter determine the proper cutting depth quickly, precisely, and efficiently.
High-performance modules & tools
Find the right modules & tools for every application.
S3 material handling
S3 Modular material-handling solutions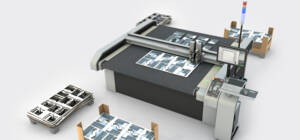 No idle time in tandem operation
Optimize your production workflow with tandem operation. Loading and unloading occur while production is ongoing. While the operator loads material on one side, the cutter continues operating on the other. This eliminates idle time and increases productivity.
Find out more
Semi-automated production
Boards are manually placed on the rear cutter extension using a positioning device. The conveyor advances the material into the cutting area and processing begins.
Find out more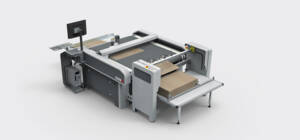 Sheet Feeder
Boards and sheets including printed vinyl and cardboard materials are fed reliably onto the cutting table with an automatic sheet feeder. Convert your S3 cutter to an automated production machine.
Find out more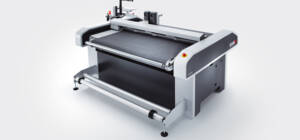 Roll-off units
Zünd has a great deal of experience in material-handling solutions for flexible, rolled materials. Our product range offers the perfect roll-off device for your S3 cutting system, no matter how challenging the rolled material may be.
Find out more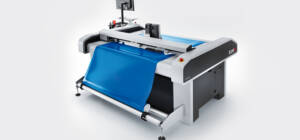 Ideal for cutting vinyl and film
The S3 is the perfect solution for economically producing high-quality labels and decals.
Find out more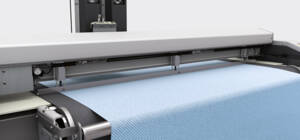 Material guide roll
The S3 can be easily equipped with a material-guide roll. It effectively prevents wrinkles when cutting textiles.
Questions?
Contact us for more information, for scheduling a demonstration, and for anything else you might like to know about digital cutting.