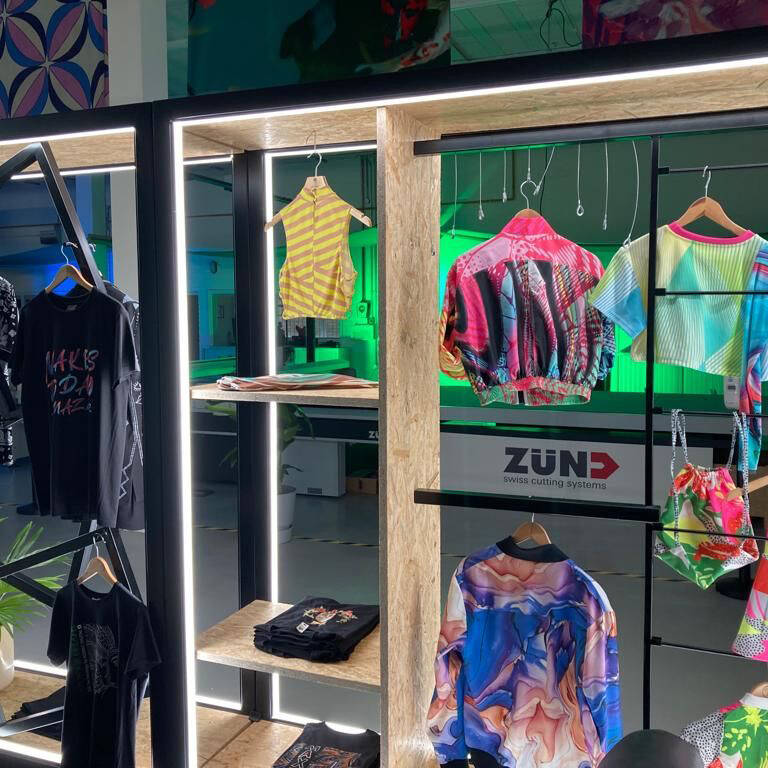 Zund UK and Kornit Digital collaborate at London Fashtech Innovation Centre
Zund UK and Kornit Digital have joined forces to open the first-of-its-kind Fashtech Innovation Centre at the London training and manufacturing site of social enterprise Fashion-Enter.
Unveiled on March 3rd and 4th, the Fashtech Innovation Centre is designed to showcase the new way forward in ethical garment manufacturing, with the use of the very latest technology in printing from Kornit, digital cutting from Zünd and a team of skilled stitchers from Fashion-Enter.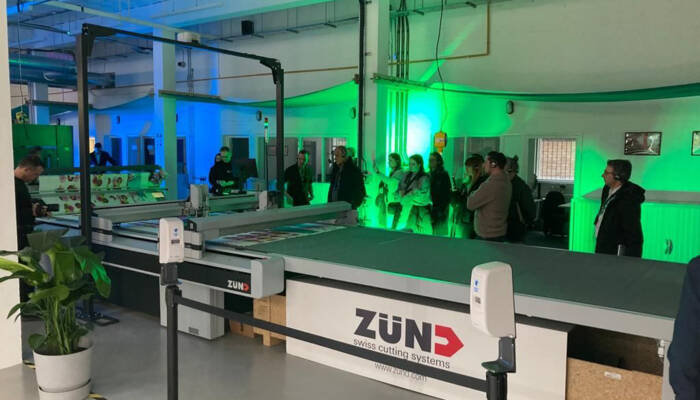 In addition to highlighting ethical production capabilities that minimises carbon footprint, the Fashtech Innovation Centre will serve as a prototype for brands seeking to mitigate logistical complexities and time-to-market by bringing production nearer to the end consumer. The centre will also train future generations on the right way of producing garments for today, responsive to demand, with minimal waste.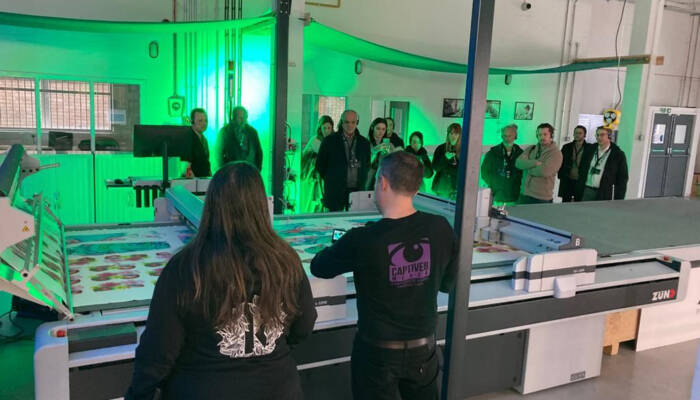 Dean Ashworth, Sales and Marketing Director at Zund UK said "We're extremely excited to be part of such an industry revolutionising project with a Zünd cutter forming an integral element of the workflow. This innovative venture fits in very closely with Zünd's ethos, encompassing all the hot ethical and environmental topics of today but also driving something that I believe is very close to all our hearts – bringing manufacturing back to the UK!"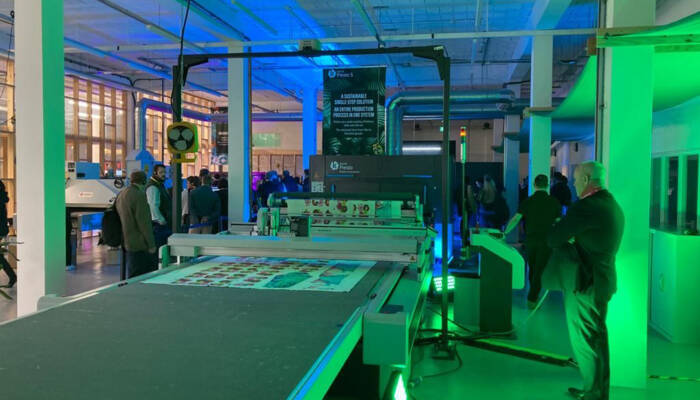 For a live demonstration of the end-to-end production workflow, showcasing a Zünd D3 Digital Cutting system as well as the Kornit Presto DTF and Kornit Atlas MAX DTG systems, please e-mail infouk@zund.com or call +44 (0) 172 783 3003.