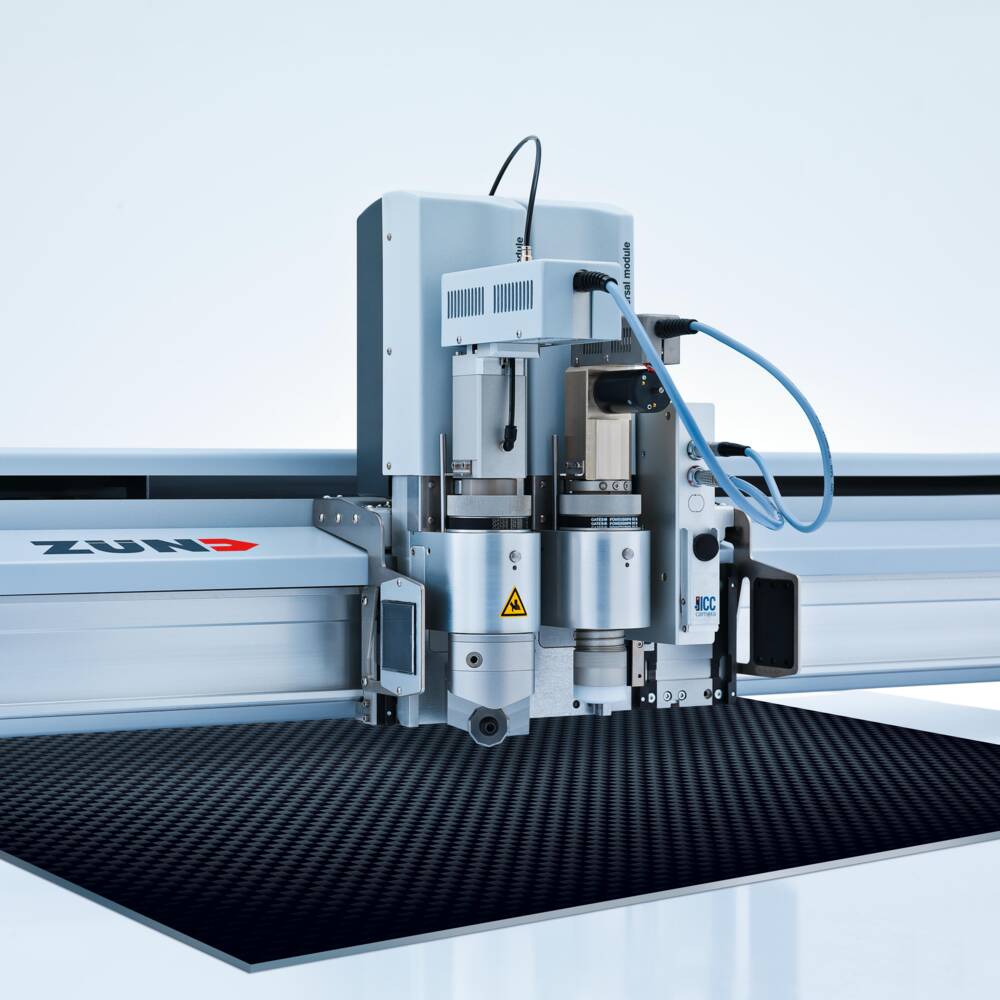 Let's Talk Workflows with Zünd at JEC World 2023
February 28, 2023 – Zünd, the innovative cutting-solution specialist, is inviting trade professionals to JEC World in Paris to discuss efficient digital cutting and kitting workflows.
Zünd will be attending JEC World 2023 in Paris from April 25 – 27, 2023, to present its latest developments in the field of modular, digital cutting solutions at the world's leading tradeshow for the composites industry. Visitors to Booth T41 in Hall 5 will be able to discover a variety of solutions for efficient digital cutting and kitting automation. Zünd, as supplier of complete digital cutting solutions, will be using real-life production workflows to demonstrate how data management, as well as cutting and kitting processes, can be intelligently digitalized, automated, and made more productive.
When cutting fiber composites, digitalized data management is key to an efficient cutting process. Zünd PreCut Center – ZPC optimizes cut files automatically and adjusts cut paths according to the material and tools at hand. The integrated nesting function ensures cut parts are automatically nested for maximum material utilization.
Zünd will also be presenting the Pick&Place interface, an economical solution for automatic picking, sorting, and placing of cut parts. For automated parts removal, the Pick&Place interface communicates directly with a robot via Zünd Cut Center – ZCC. If the cut parts are to be removed manually, the operator can mark each part with labels containing printed barcodes and job information and, in this process, is visually supported by a projection system. The required parameters are derived from job metadata.
The Zünd Heat Sealing Module - HSM is a powerful tool for cutting dry fabrics and sealing the edges at the same time. This cutting & sealing process facilitates the handling of cut parts and also reduces the need for cleaning the conveyor belt. The Heat Sealing Module - HSM and all other workflow components will be demonstrated on a Zünd G3 Cutter, the preferred cutting system in the automotive and aerospace sectors. Zünd cutters offer ultimate cutting performance and are consistently geared towards automated, digitalized production. To meet individual requirements, they can be automated to various degrees and are suitable for an extremely wide range of materials such as carbon fiber, glass fiber, prepregs, thermoplastic organo sheets, honeycomb, and rigid foam-core materials.
Visit Zünd at JEC World 2023 in Paris to find out more about the latest developments in digital cutting and kitting for fiber-reinforced composites.