Performance
redefined
The Q-Line with BHS180 is redefining performance in digital cutting. This innovative system solution for producing packaging and displays takes highly automated, industrial manufacturing to the next level.
Ultimate performance and efficiency – the innovative, integrated machine concept of the new Q-Line with BHS180 makes all the difference.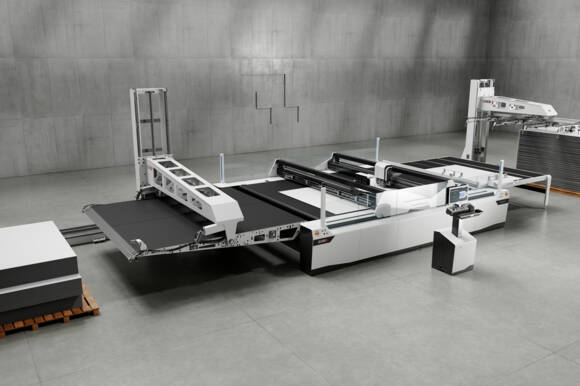 The Q-Line with BHS180 is a new generation of extremely powerful cutting systems from Zünd. Its unique performance characteristics are based on a machine concept that has been completely redesigned from the ground up.
AUTOMATION
DONE THE SMART WAY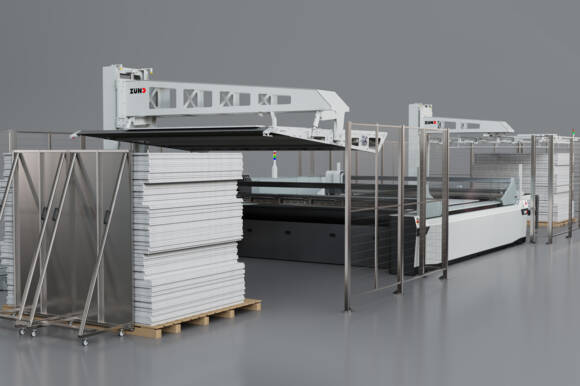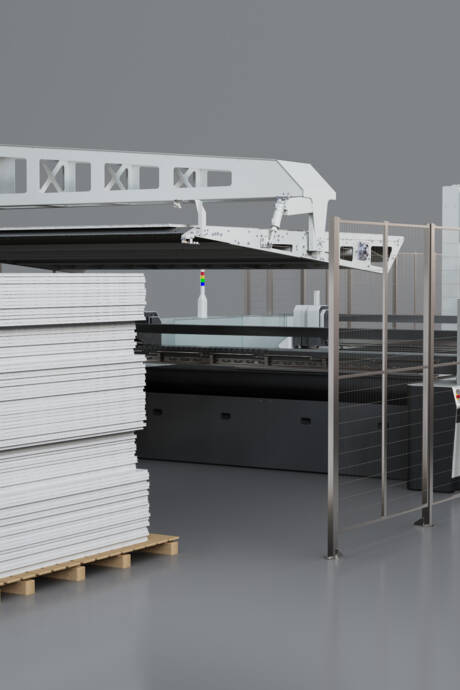 With its expertise in intelligent automation, Zünd is always striving to maximize our customers' production efficiencies and competitive advantages. We are constantly focused on automating material handling in ways that benefit you the most. So let's talk about how the Q-Line with BHS180 can help you further increase these advantages.
MATERIAL HANDLING
ON AN INDUSTRIAL SCALE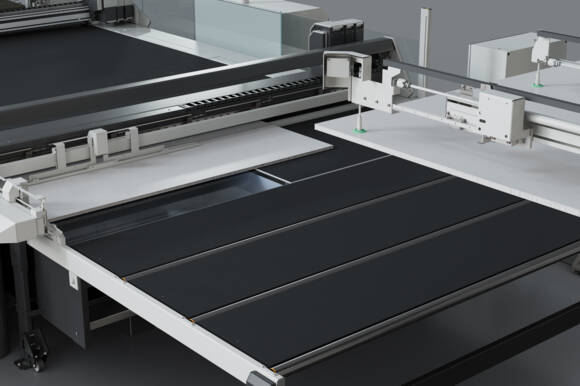 The Q-Line with BHS180 board handling gives you everything you need for an efficient, uninterrupted flow of materials in an industrial-level finishing process for displays and printed packaging. This includes sophisticated and fully automated material feeding and stacking, as well as a range of registration options with the new UNDERCAM system— and all of it on the fly. It makes finishing more productive, increases throughput, reduces operator intervention to a minimum, and practically eliminates any and all downtime.
Request more information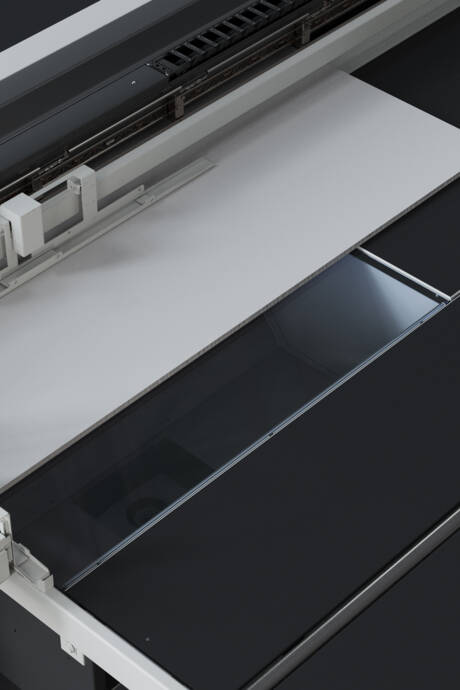 Speed
2,8 m/s
The brand-new machine concept behind the Q-Line with BHS180 is redefining performance. New machine components such as the solid concrete substructure, the new linear drive system, and the carbon-fiber-reinforced plastic used for the beams, all combine to provide impressive speeds of up to 2.8 m/s.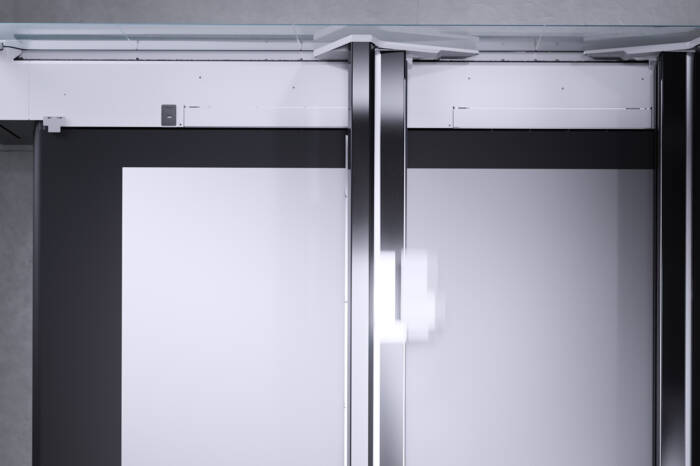 Acceleration
2,1g
The astounding level of performance is reflected in different ways—among other things, in the impressive acceleration of up to 2.1g, which enables extremely high processing speeds and significantly shorter cycle times for each job.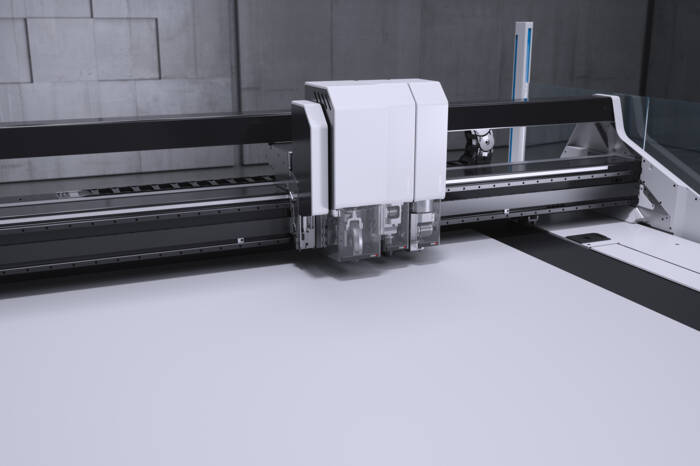 Pressure
up to 500 N of pressure
Q-Line cutters are a force to be reckoned with. Based on the latest technology, the new tool modules are capable of exerting a creasing pressure of up to 500 N.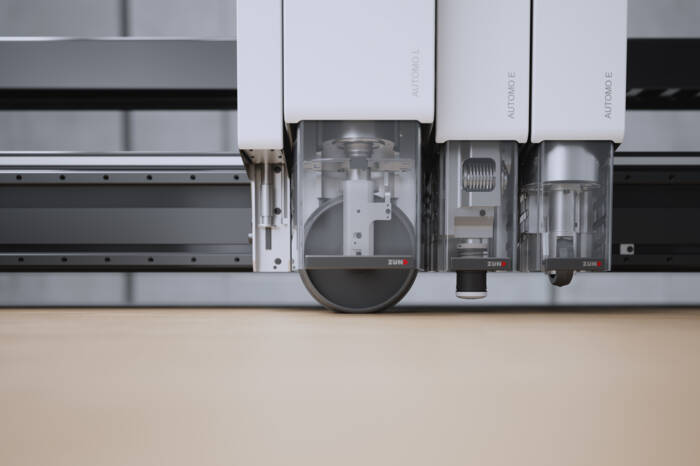 working width from
1,8 to 3,2 m
The new Q-Line cutters with BHS180 are available in three different sizes. Choose the machine size best suited to meet your specific production requirements.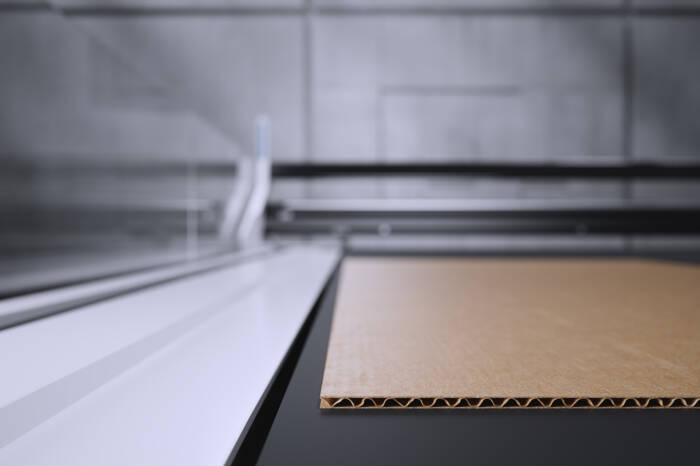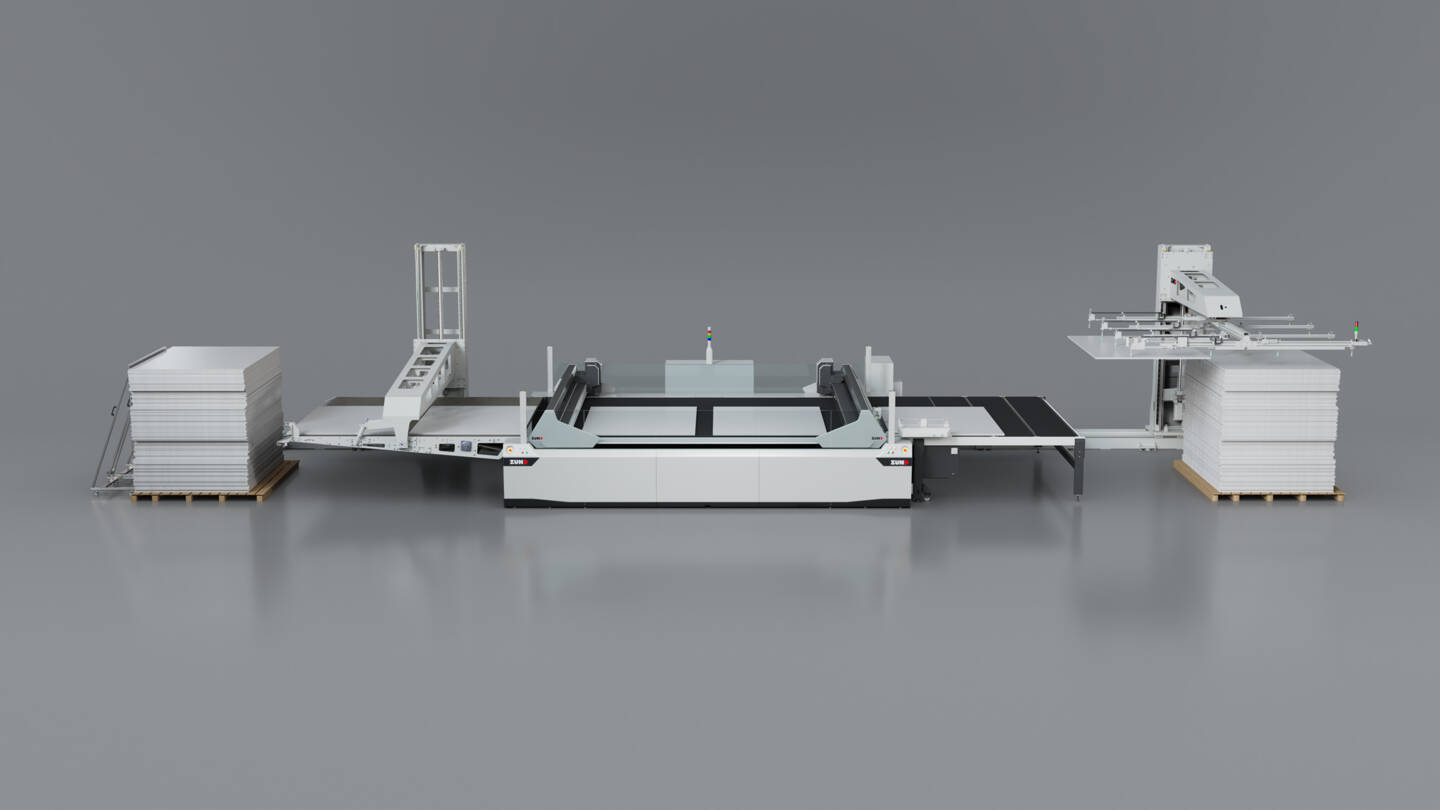 AUTOMATED TOOL MANAGEMENT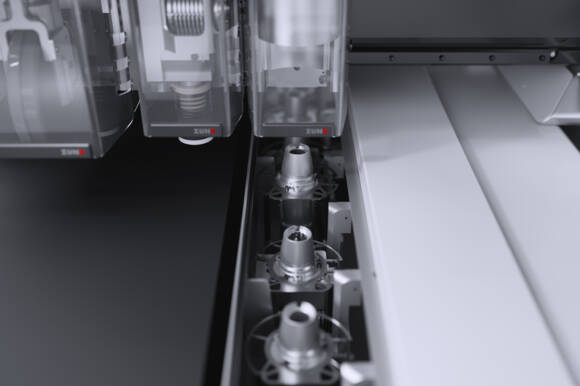 Cutting, creasing, and perforating at the highest level. No matter how varied user requirements may be, the Q-Line with BHS180 has the range of tools to get the job done.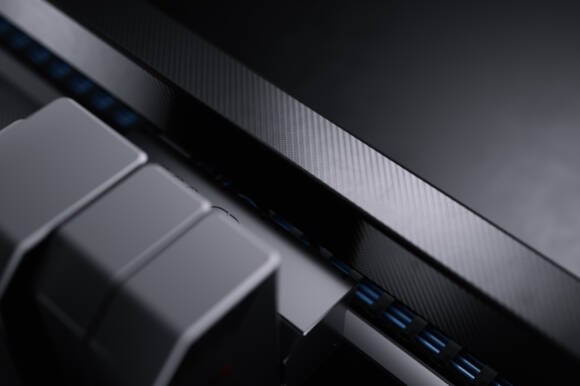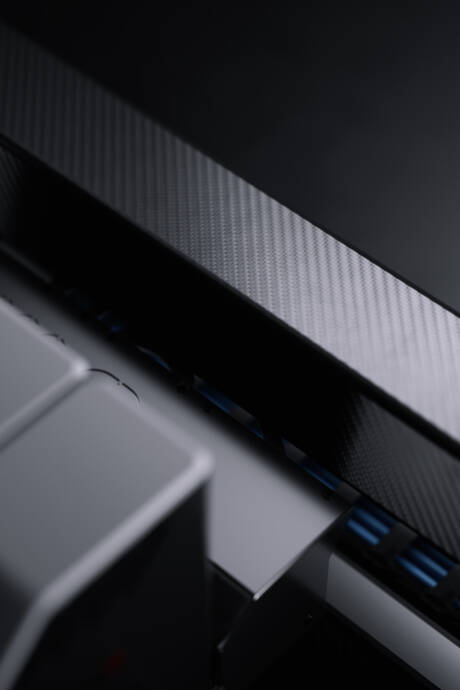 The new Q-Line with BHS180 is not only extraordinarily fast, it is also exceptionally powerful. Zünd is taking advantage of all the benefits of the latest innovations in available materials. The machine substructure is made from concrete that offers exceptional stability, and the beams are made entirely from carbon fiber-reinforced plastic. In short, the new Q-Line with BHS180 from Zünd has once again redefined digital cutting performance.
Contact us for more information!
Contact